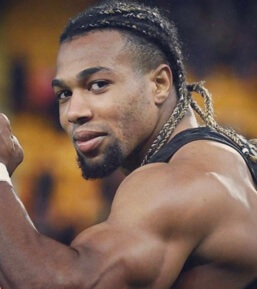 Adama Traore is a professional Spanish football player. He is the popular player of Wolverhampton Wanderers.
His parents are Fatoumata and Baba Traore. He has a sibling named Moha Traore.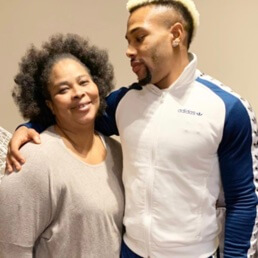 Dating And Girlfriend
Adama is not married yet. He is a very private person who prefers to keep his personal life away from the spotlight.
As he hasn't revealed anything about his love life, it is unknown whether he is single or dating anyone.
He is pretty open about his professional life and has shared a lot about it, but he maintains distance from the media when it comes to his love life.
For now, he has all his concentration in his football career. He is working too hard to be one of the best player in football.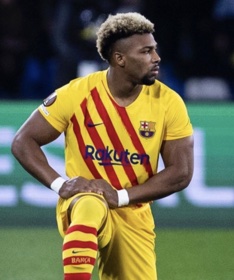 More About Adama
Adama was born on January 25, 1996. His full name is Adama Traore Diarra.
He was born and raised by his parents in L'Hospitalet de Llobregat. He started his career in football at a very young age.
At the start of his career, he joined the team Barcelona in 2004 and played for that team until 2013.
After that, he played for teams like Aston Villa and Middlesbrough.
He currently plays for the team Wolverhampton Wanderers in the position of winger.
He is also one of the member of the national team of Spain.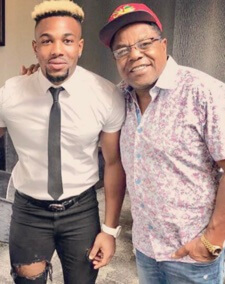 Age
He is 25 years old. His height is 1.78m.
Net Worth
The net worth of Adama is 12 Million euros. His source of income is comes as being a football player.
Needed Surgery
Adama is indeed one of the talented and hardworking winger who has been playing for the Wolverhampton club.
But he nearly ended up resting in 2020 due to his injury.
He was a brilliant player, but he had suffered dislocation three times in 16 matches.
He thought he would be fine, but in the game against Tottenham Hotspur, he again dislocated his shoulder, and it seemed serious.
The club won the match, but he ended up being injured. He was in pain, and the medical team said he needed surgery.
But he denied getting surgery.
He wanted to help the team win, and he wanted to see himself in the Spanish National Team for the Euro Cup of 2020.
He wanted to work hard every day, and despite his injury, he wanted to play for the team.
Diet Is Key To His Bulky Body
Adama has changed a lot since he arrived on senior professional team.
He was a skinny teenager, but he seems to have changed drastically since he joined the Spanish National team.
He said that it is not due to weight lifting and hardcore training when asked about it. He revealed the diet and exercise of his body transformation.
He does exercise and many sorts of activities, but it is not the only thing that has transformed him.
He has a personal trainer who maintains his perfect diet and schedule what he eats.
He said that it was the critical part. He revealed that exercise, rest, and proper food were what he did to gain muscles.
Adama Applies Baby Oil To Enter To Pitch
Adama is a brilliant winger and is a great threat to the opposing team.
He can carry on the ball on his own, beating as many defenders as possible and making a way to assist or even score.
Hence defenders are always scared of him. Because of the same reason, many defenders pull him after getting passed.
He has faced this many times and has even seriously dislocated his shoulder four times.
He didn't want to repeat it.
So to stay away from the defender's pull and to be safe from dislocation, he applied baby oil in his body to enter into the pitch.
It makes defenders challenging to pull him.
Visit Doveclove For Spicy Articles Of Your Favorite Celebrities
Subscribe to our Newsletter