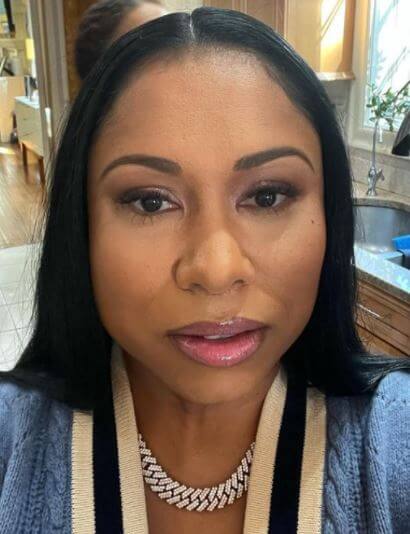 Aisha Atkins is the wife of American rapper, singer, songwriter and actor Ja Rule.
Aisha herself is a social media star and television personality.
She has three children with her husband, Ja Rule. She follows Christianity. She is an American by nationality.
Married And Children
Aisha is married to Ja Rule, a well-known rapper and singer-songwriter.
The couple happily tied their knot in 2001. They have three children together.
Aisha and Ja had their first child in 1995, and the second was born in 2000 before marriage.
Their third child was born in 2005 respectively.
As of 2022, they are still together.
They have completed more than two decades of their married life to date.
How Did Aisha Meet Her Husband?
Aisha met her husband for the first time in her school. They both went to the same school and grew up together.
At that time, Aisha was just 14 years old. They were classmates and started their relationship as friends. They started dating in 1994.
A year after their relationship Aisha got pregnant with their first baby.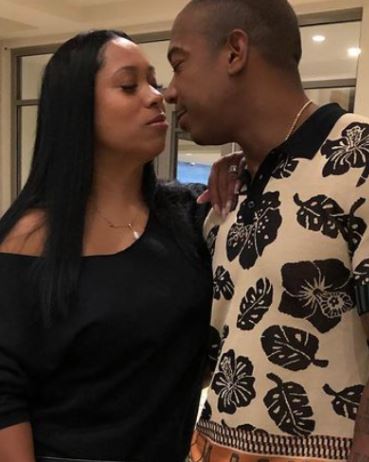 About Aisha Atkins
Aisha is an American social media star and TV personality born on 21 October 1977.
Aisha was born to parents Dr. Winston Churchill Murray and Cynthia Harvey Murray.
She is well known for her appearance on Wendy the Wendy Williams Show.
Aisha started gaining attention after marrying the well-known rapper Ja Rule.
Aisha has appeared in many reality TV shows such as The Real, Access Hollywood Live and many more.
She is currently a married woman and has three children with her partner.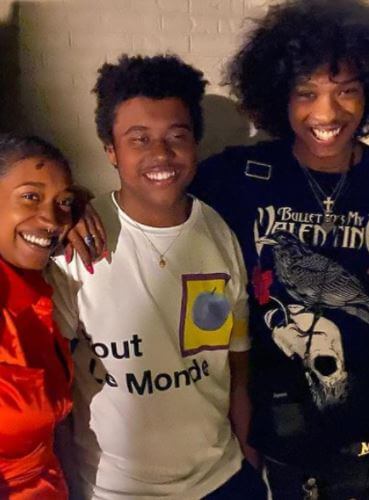 JA Rule Called Himself A Bad Singer
In the interview with Wendy Williams Show, Ja Rule talked about his new song and his return to TV.
The interviewer Wendy started the interview by talking about the phone call she made to Ja.
Ja told her she was with his wife Aisha when Wendy called him.
Ja and his wife have been married for 18 years now, and they were doing married stuff when he called him.
Ja told in an interview that he was watching shows with his wife, and they were cuddling when the phone rang, but he said that it was great to call Wendy.
Then Wendy asked about Ja's coming to a TV show, and for that, he replied that he is doing a show with his children and is also the executive producer of that show.
His friend Datari is the creator of that show. Although his children and Ja are seen in that show, his wife is not at that show.
Ja said that his wife Aisha doesn't care about the show and has no interest in that show.
But Ja's children are excited about the show and enjoying it.
Wendy then asked Ja about his Kids. Ja has three children; his daughter Brittney was with him in that interview.
She is now 24 years old and has already graduated. His son Jeffery is in College, and he is 19 years old.
Only the younger son Jordan is living with him and his wife. His youngest son is currently in school and is 16 years old, so he hasn't moved out of the house.
His youngest son is enjoying his school life. After that, Ja talked about his song, I'm Real.
Ashanti was the one who sang the song. Ja said his voice was not good, so he just wrote the song and made Ashanti do the reference recording.
Ja said that he had a bad voice, so he didn't do a reference recording
Age
Aisha is 43 years old. Her height is 1.70m.
Net Worth
The net worth of Aisha is $8 Million. Her source of income comes through social media and television.
The average income of a television personality is $44,683 per year.
Aisha's Husband Was Arrested
Aisha has been married to the Ja rule for two decades. Her husband Ja is a well-known rapper.
Back in time, Ja was arrested for criminal possession.
It was known that the police officer found a gun inside the rapper's car. At that time, he was in New York for a concert.
His fellow friend, Lil Wayne, was also arrested as he was found consuming the illegal substance.
Ja was immediately taken to custody after police found a handgun hidden in his car.
He was then sent to prison for two years after proving guilty.
But Ja's good behavior somehow decreased his imprisonment, and he was freed after 20 months.
Aisha Atkins's Husband's Involvement In Scam
Aisha's husband Ja co-founded Fyre Festival, which sold more than 6000 tickets worldwide, costing more than $1000.
But the festival was nothing but a scam.
Since Ja was accused of the scam and advertising the scam on his Instagram story, the case was run again.
He was finally found guilty as he didn't know it was a scam.
While after many years the real fraud, McFarland, the CEO of the festival, was found guilty and imprisoned for six years with a 25 million dollars fine.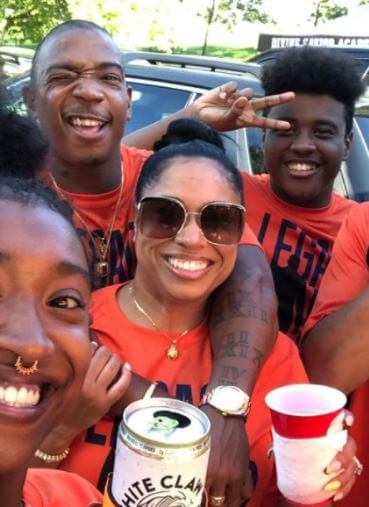 Ja Rule Declared Himself Drug Free
Ja was once arrested for his drug and gun-related case.
After he was out of prison, he took no time to announce that he was free from drugs and would not be taking them.
He said that artists have a life where they easily learn to take drugs, but they shouldn't.
They are role models for many, so they should not do anything negative that might influence others who follow them.
Visit Doveclove For Spicy Articles Of Your Favorite Celebrities
Subscribe to our Newsletter