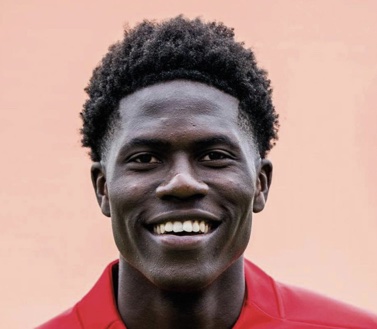 Amadou Onana is a professional footballer. The young player currently plays for the Premier League club Everton in the position of defense.
His full name is Amadou Zeund Georges Ba Mvom Onana. He also plays for the Belgium national football team.
He was born and raised by his parents in Dakar, Senegal, in the year 2001. He is Belgian - Senegalese citizen by his nationality.
Related: Who Is Zeno Debast Hot Girlfriend?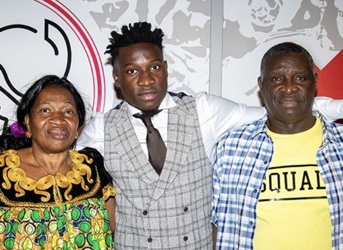 Married Life Of Amadou
Amadou is private about his relationship, so it's unknown whether he has a wife or not.
Age And Net Worth
Amadou is 21 years old. The net worth of Amadou is still under review.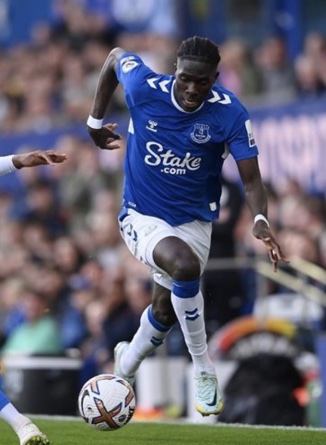 Joined Everton Because Of Its Manager
Amadou joined Everton FC not long ago, and after arriving on the team, he gave his first interview about why he joined the club.
He revealed that the club really showed interest in him and was excited to get him on the team.
Also, the managers had a great plan for him in the team, and he had a special place in the team.
Moreover, he revealed that the main reason for him to join the team was because of the manager of the club.
The manager of the club is Lampard, who is the legend of the English team. He was, too, a brilliant midfielder of his time.
So it was obvious to Amadou that he could learn a lot from Lampard and follow in his footsteps to be an overachiever like Lampard did in his time.
Chose Jersey Number 8
Amadou used to wear number 24 t-shirts previously, and he took the number 8 jersey in his new club Everton.
It is a big number, as many legends wore that jersey. But it was not because of its legendary history that Amadou chose the jersey.
It was actually related to the late Basketball legend Kobe Bryant. Kobe Bryant wore the number 24 and number 8 jersey while playing.
Hence getting inspired by the basketball player and being a fanboy, he also chose number 24 at his past clubs and number 8 at Everton.
Also, it is some kind of tribute to the legend as well.
Amadou Is Playing For His Family
Amadou had always dreamt of being a football player from his young days.
He loved playing football, and he knew that by playing football, he could uplift his family's financial status and provide his coming generation with financial stability, which he didn't get as a child.
So he worked really hard on his way to becoming a well-known football player.
Also, he doesn't consider playing football or working for his family a burden.
Instead, he is always motivated to provide for his family in the ways he can.
He also stated that he was never afraid of responsibilities, whether that was about family, his team, or anything else.
He was always taught to have self-confidence within himself by his family.
This is why, even if he meets people that try to bring him down, he never gets confident and encounters those people very confidently.
Amadou Gives It All That He Has
Amadou revealed in an interview that he is the kind of person who doesn't just call himself a footballer and do his job but keeps his every potential into the match.
He believes in doing the best and adding up additional hard work and things one knows to improve the game.
He also revealed that he is a critical player who always judges himself.
He said that self-criticizing is really necessary if one wants to reach the top level in their career.
It doesn't mean he doesn't enjoy it. He is one of the joyful players on the pitch who gives out positive vibes.
He expressed that he has everything now to be happy and has no reason to be sad or unhappy.
Visit Doveclove For Spicy Articles Of Your Favorite Celebrities
Subscribe to our Newsletter