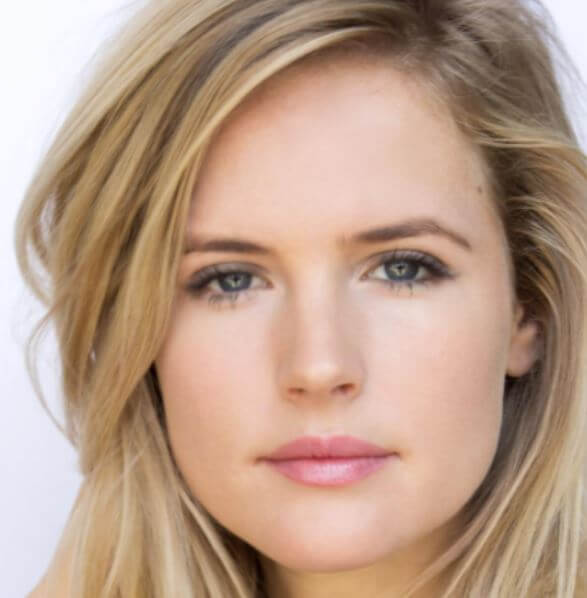 Amelia Jackson-Grey is the ex-wife of American actor, director, and producer Skeet Ulrich.
Amelia herself is an actress and writer. She is well known for her movie The Girl on the Roof.
She belongs to a white ethnic group and is an English citizen.
Relationship Status Of Skeet Ulrich
Skeet met Georgina Cates at an award function and then started dating. They got married in the year 1997. They gave birth to twin babies in 2000.
They stayed married for eight years, and after that, they got divorced.
After that, he got into a relationship with Amelia. They nearly dated for a year and then got married in 2012.
But there was a problem in their relationship so after two years of marriage, they divorced in 2015.
He then dated Rose Costa for a year. In 2020 he dated Megan Blake Irwin. Their relationship was very short.
As of 2021, he is dating Lucy Hale. They are spotted together in different places.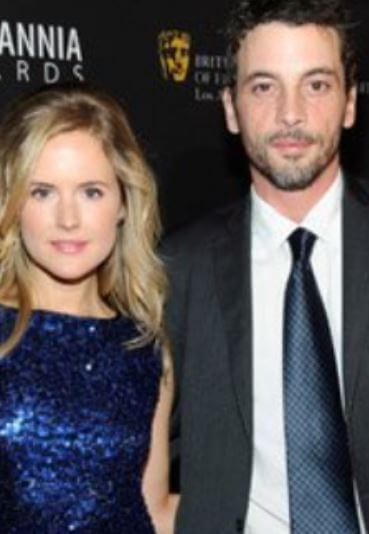 About Skeet Ulrich
Skeet is a director and producer born on January 20, 1970. His birth name is Bryan Ray Trout, but he later changed it into Skeet Ulrich.
He was raised by his mom Carolynn Elaine Wax and stepdad, D.K. Ulrich.
He is well known for his role as Billy Loomis in the movie Scream. He was interested in acting from a young age.
He has shown his appearance in many movies and given him the best performance.
Some of his movies are The Craft, Takedown, and The Newton Boys. He has managed to win many hearts with his acting skills.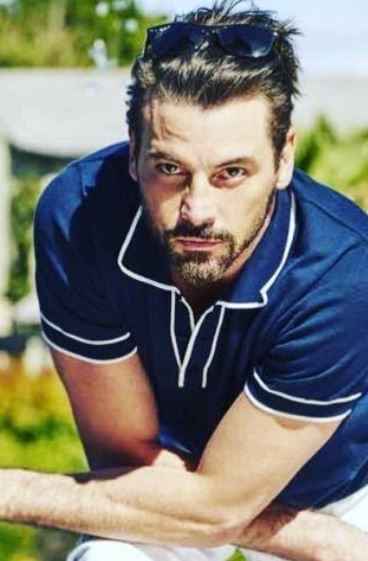 Skeet Ulrich Doesn't Mind To Shoot
Skeet Ulrich gave an interview to ELLE where he talked about his show "Riverdale."
Here he read some of the fan theories and responded to them. Billy is well known for his role as FP Jones n show Riverdale.
The theory that he read from a fan was about his character.
According to the theory, one of the fans has said that his character FP is not other than Billy, who died but for his an thinks that Billy had never passed and he is living his new life in the name of FP.
After reading that theory, Skeet didn't say anything. He showed a very unusual expression and threw that paper.
Another theory was about Alice, who had a serpent tattoo on her, and another fan asked if she had covered the tattoo or completely removed it.
Skeet replied, saying that Alice has a tattoo. Still, no one has ever seen it, so he thinks that Alice is just hiding her tattoo from everyone.
He knows where she has her tattoo, but Skeet said that he couldn't say it as it's the thing that FP only knows.
The interviewer was throwing the paper very awfully, and Skeet could not get hold of that paper, so he jokingly told her that he would remove her.
Another theory was about Riverdale dads and his that fan wants to see their episode. That theory also said that Skeet's character FP would punch Hiram.
For that, he replied saying that he would never punch on his face but as much as he knows about his character, he would shoot Hiram on his head directly.
To learn more about the interview, do check the link.
Age
Skeet is 51 years old.
Net Worth
The net worth of Skeet is $5 Million. He earns income from acting, producing, and directing.
The average income of an actor is $40,860 per year.
Ulrich Faced An Injury During A Film Shoot
Skeet was doing the movie Scream in 1996. It is a horror and thriller movie.
The ending scene of the movie showed Skeet being stabbed by an umbrella which looked natural.
The truth was that Skeet was stabbed and hurt by the umbrella. He had worn a protective vest under his shirt.
While he was stabbed for the first time, he was safe as the umbrella had a rectangular end and he had worn a vest.
But in the second stab, the actor missed the vest and stabbed in the point in the chest where Skeet had open-heart surgery operations.
He was hurt and was in pain. That footage was used in the movie.
Ulrich Went Through A Serious Surgery
Ulrich nearly lost his life at the age of 10. He was having a problem with his heart, and when consulted with the doctor, they found some bad news.
Skeet had a cleft mitral valve and hole in his ventricular wall. He was immediately taken into emergency, and surgery was performed.
He only had one-fourth chance to live, and if anything went wrong, he would have died.
Fortunately, his open heart surgery went successful, and he got his life back.
Skeet Spoke On His Age Gap Controversy
Skeet is currently dating actress Lucy Hale. They were spotted holding hands and exchanging kisses in different places.
The photo of them kissing went viral, and their relationship was known to everyone.
Although some of their fans praised their relationship, others criticized them.
They have an age gap is 20 years. People started criticizing them for a vast difference in their age and trolled them.
Ulrich later came in defense and said that it was not a new thing or a bad thing. They were in love, and many couples have a greater age gap.
He said that it was all normal and okay.
Visit Doveclove For Spicy Articles Of Your Favorite Celebrities
Subscribe to our Newsletter