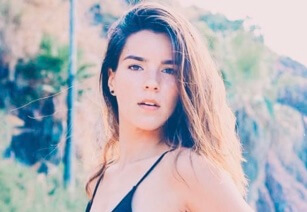 Ana Araujo is the wife of Mexican actor Pablo Lyle. She was born in the year 1988.
Ana is an influencer and the founder of Skinny Bakery. Her father's name is Luis Araujo Arteaga.
She is a Mexican citizen by her nationality.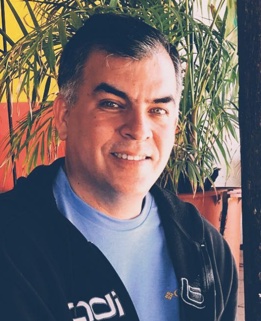 Married Life Of Ana And Pablo
Ana and her husband Pablo both been married to each other since 2014.
The couple shares two children named Arantz Pablo and Mauro Pablo. She shares many pictures of her children on her social media.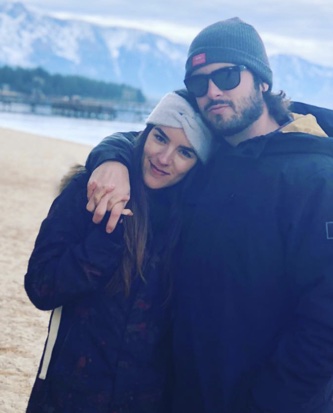 How Did Ana Meet Pablo?
Ana met her life partner when she was 14 years old, and since then, Ana and Pablo have known each other.
After that, they separated and chose different paths, but again in 2011, they collided and started dating.
Age And Net Worth
Ana is 34 years old.
Her net worth is unknown, but her husband, Pablo, has a net worth of $19 million. His source of income is acting.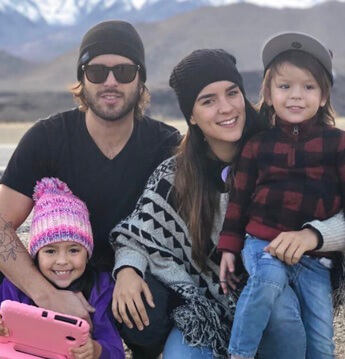 Ana's Husband Killed A Man
Ana's husband, Pablo, is a well-known actor who has worked in many TV series.
Her husband Pablo was sentenced to prison on Feb 3rd, 2023. Pablo was proven guilty of killing a man.
In 2019, Pablo's punch killed a man named Juan Ricardo Hernandez, 63.
Pablo punched that old man in his face, and after getting the punch, he fell to the ground and became unconscious.
Hernandez was taken to the hospital, but sadly, after four days, he died.
It is said that he died because of a head injury when he hit his head on the road after getting punched.
As proof of Pablo's crime, CCTV footage was provided in which it was recorded that Pablo punched Hernandez's face, and Pablo accepted his crime.
Some witnesses said that Hernandez tried to get in his car, but Pablo ran to him and punched him.
Three years after the incident and criminal justice was served, and he was sentenced to 15 years.
Did Ana Have An Affair?
Ana is a businesswoman who is the founder of Skinny Bakery, and besides that, she also has her podcast, My Wellness Friend.
As her husband was kept under house arrest for killing a man, there were rumors of Ana dating another man.
She pointed out her husband Pablo as her ex-husband in her podcast, and because of that, people assumed that she got separated from Pablo because of his ongoing case.
She was suspected to be dating Marc Crosas, a soccer player.
Ana later cleared all the rumors when she showed herself in court during her husband's hearing.
She was asked about their separation, and she claimed that she and Pablo have never separated and showed her full support to Pablo.
Supported Her Husband In Murder Case
Ana's husband has been convicted in jail for killing a man by punching him in the face.
The incident occurred in 2019, and Ana was there when this incident occurred, but in court, she stated that she didn't see her husband punching that old man.
According to her, her husband Pablo, their two children, and her brother-in-law was rushing to the airport, and the man assaulted them by saying bad words.
Ana and her children were terrified. Her husband Pablo was trying to protect them with that man.
She supported her husband, saying that he was defending his family.
Ana's Favorite Part Of The Day Is Cooking
Ana shared her kitchen life with Charm Magazine through a video where she decided to make a chicken toast.
She revealed that it was the best part of her daily routine to cook breakfast.
She expressed that she always feels inspired and more interested when cooking.
She showed her way of making French toast in the video with different ingredients, mainly brown bread, milk, egg, vanilla flavor, and other ingredients.
She showed each process of making the French toast starting from mixing to frying and presenting excellently.
Visit Doveclove For Spicy Articles Of Your Favorite Celebrities
Subscribe to our Newsletter