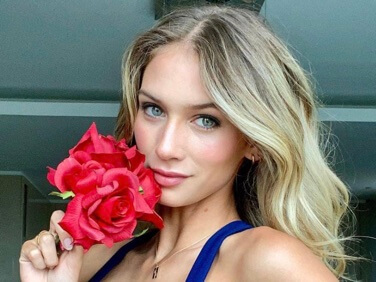 Anna Modler is the Fiancee of English professional football player Eric Dier. She is a model by her profession.
She belongs to South African and Namibian ethnicity. She is a South African citizen by her nationality.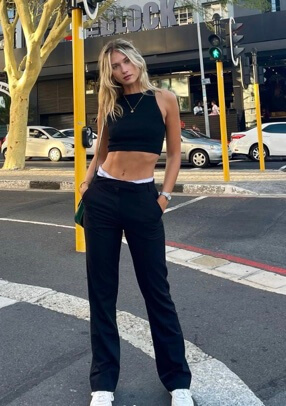 Her Love Life
Anna is not married yet, but she does have a fiance. She is currently in a relationship with Eric Dier.
They started dating in 2022, and as of now, they are engaged.
Anna opened up about her relationship with Eric through her Instagram. Shortly after dating, they revealed them being engaged.
Anna met Eric through their familiar friend, and they are living together today.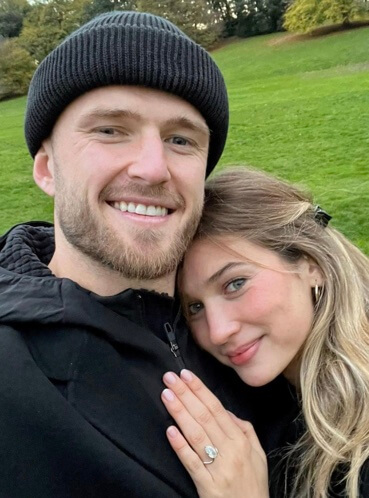 Past Relationships
Before getting into a relationship with Eric, Anna was dating Alexis Sanchez, a football player.
They dated in 2020 and stayed together during the lockdown period.
Age And Net Worth
Anna is 24 years old.
Anna's net worth is unknown.
However, her fiance Eric who is currently 28 years old, has a net worth of 13 million euros.
Anna Is A Great Hip-Hop Fan
In one of the interviews, the Instagram model Anna told the media that she was a huge fan of hip-hop and constantly listened to hip-hop songs.
So, she was asked to identify the rapper by listening to their rap.
She felt nervous because she listened to a lot of hip-hop but rarely focused on the song's singer.
The rap song was then played whose singer was Kanye West.
She was too anxious because she knew the song and could even sing the lyrics but didn't remember the singer.
Then she guessed by the vocals that it could be Kanye West, and she was right. She was pleased because she knew the rapper.
Anna Would Not Survive Alone In An Island
Anna and Louis D'Amato made a video together where they talked about what they would do if they were set alone on the island.
Anna then said that she was the person that anyone wanted to be on the island because she could easily survive in the situation.
Her friend didn't hesitate to say that Anna would not survive on the island.
It was evident by the model's answer because she said she would bring pot (drug), wine, and dad.
But her friend named some survival equipment so that she could survive.
Eric Couldn't Ignore The Terrible Facts About World Cup
World Cup 2022 was on its way when the English defender Eric opened up about the sad facts about the host country and the World Cup itself.
It was apparent to get many controversial questions in the interview for the World Cup, and he was prepared for it as it was his second World Cup.
But he also knew that the stadium he would play in Qatar was built after the deaths of many workers.
He revealed that although it was all the past and non of his concern, it was obvious for him and other players to constantly think that they were playing in the stadium where many died during its construction.
FIFA didn't ban alcohol in the VIP section, for the player said that people can enjoy themselves without alcohol because the game is enjoyable.
Eric Got Banned But Had No Regrets
Eric has been in football for a long time, and his friends and family have always supported him.
Doing the same thing, his friends and brothers were in the match of Tottenham Hotspur against Chelsea FC.
The game was going all fine until Eric argued with the fan, got him banned from 4 consecutive matches, and had to pay a fine of £40000.
But he didn't regret his actions. It was because the Chelsea fans were trolling the player and his brother.
They were making fun of him, and to defend him, Eric himself came into the side of the stadium.
He revealed that he feels uncomfortable calling his family and friends to watch matches because of similar acts.
Visit Doveclove For Spicy Articles Of Your Favorite Celebrities
Subscribe to our Newsletter