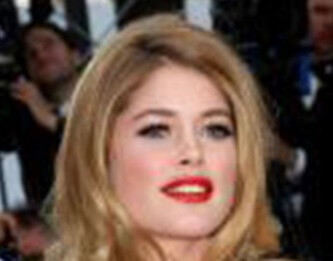 Annaliza Seagal is the daughter of producer, screenwriter, and actor Steven Seagal. Her mother is Kelly LeBrock, who used to be a model and actress.
Her father and mother separated in 1996 after being married for nearly a decade. She has a brother Dominic Seagal and a sister, Arissa LeBrock.
She is very private and has kept her foot far away from the entertainment industry.
She was born in 1987 in the USA. She is not married yet. She is American by nationality.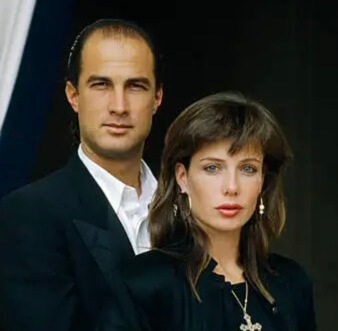 Steven Is The Father Of Seven Children
Back in the 1980s, he was a Hollywood sensation. He stole the hearts of many women with his martial skills.
He had been married three times before he met his now-wife Erdenetuya Seagal. He was married to Miyako Fujitani.
They got married in 1974. His first wife was a Japanese Aikido instructor. The couple has two kids, Ayako Fujitani and Kentaro Seagal, from their marriage.
But the couple got separated in 1987. Infidelity was the reason behind their separation. He had an affair with American actress Kelly LeBrock.
When he was married to Miyako, he married Days of Our Lives actress Adrienne La Russa in 1984, but their marriage was declared invalid by the court.
After his split with Miyako, he tied the knot with Kelly LeBrock in 1987. When he was in a relationship with Kelly, he had an affair with the Nanny.
They had an affair for a year. He has a daughter from an affair with the Nanny. They were blessed with three kids.
The couple parted ways in 1996. Steven got married to his personal assistant Erdentuya in 2009.
His wife is of Mongolian native. They are happily married to date. The couple shares a son.
He has seven kids from four different women.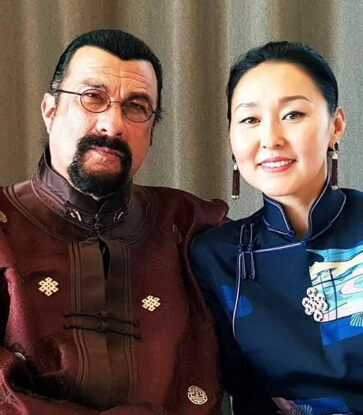 Regina's Cry Didn't Stop Steven?
Steven was a huge star but he ruined his own name after his truth of misbehaving with women sexually came to light.
A woman named Regina Simons accused him of raping her when she was only 18 years old. Regina wanted to share her actual story on what happened to her on that day so she gave an interview on Today.
According to Regina, Steven called her to his house where he told her that he was having a wrap party for the audition. She went there and Steven invited her inside his house.
When she got in she saw no one so she asked Steven where the other people were. Steven lied to her saying everyone left and took her to his bedroom pretending that he wanted to show Regina something.
As soon as they got inside the room Steven locked the room and undressed her. He was on top of her and she couldn't move.
He started to kiss Regina and all she knew was that she was not ready for anything that was happening to her. It was traumatizing for Regina and the only thing that she could do was stare at Steven's wife's photo on the wall.
She started crying but her crying didn't affect Steven. He was aggressive and no matter what she said he didn't listen to her.
Her whole life changed just at that moment and when Steven was raping her, the only thing that was going on in her mind was to make Steven stop and run out of that house.
She was helpless and wanted to escape but couldn't. Steven didn't care how Regina was feeling and didn't ask her anything. It was not consensual and whatever happened to her she was not okay with it.
After Regina revealed her being raped by Steven, many famous actresses who worked with Steven also claimed that they had been victims of Steven's sexual misconduct too.
Age
Annaliza is 35 years old. She holds Caucasian ethnicity.
Net Worth
Annaliza's net worth is unknown. But her father, Steven, has a whopping $16 million net worth.
He has earned a fortune from his career as a professional martial artist, businessman, TV producer, screenwriter, and musician.
Steven Was Accused Of Raping And Abusing His Ex-Wife
Steven was married to Kelly. Kelly alleged that she was constantly abused and raped by Steven when she married him for nine years.
She recalled her traumatic experience and said it was very upsetting and disturbing.
Apart from her, other women had also filed a case against him for sexual harassment.
Three women had claimed that when they worked under him, he took advantage of them.
But Steven's lawyer said that all the allegations made by those women were unreasonable.
He added Steven had no idea about any of these women.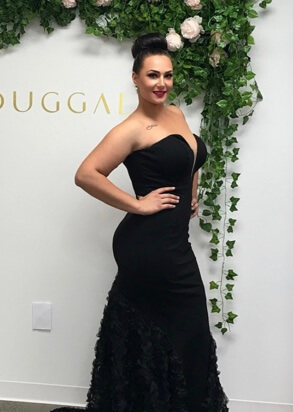 Why Did Steven Walk Out From Live Interview?
Steven has been accused of the Me Too allegation in the past of sexual misconduct by many women.
In 2018 when he was giving his interview on BBC News Channel, he walked out because he didn't like the question asked by the reporter.
He was talking about his life in Russia and America.
When the reporter questioned him about being caught up in many rapes and sexual allegations in the US, he immediately took off his mike and walked out of the interview.
He didn't respond to the reporter's question, but he had previously denied all that allegations.
Steven Insulted Actor Liam Neeson
In an interview with Jimmy Kimmel, Liam revealed that he was insulted by Steven.
He said that when he was giving his interview while promoting his movies two-three years back, one journalist said that Steven had told him that he didn't know how to punch.
He was shocked when he heard what Steven said about him from that journalist.
He said he had been boxing since he was a kid and knew how to punch.
Visit Doveclove For Spicy Articles Of Your Favorite Celebrities
Subscribe to our Newsletter