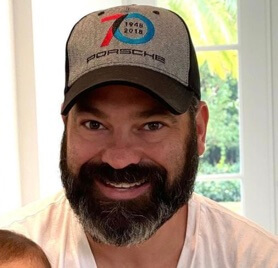 Anthony Lopez is the fiancée of the Real Housewife of Miami star Dr. Nicole Martin.
He is a trial lawyer by profession. He has a 3-year-old son with his partner.
His name is Greyson A Lopez.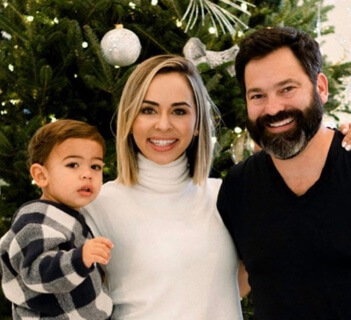 How Did Anthony And Nicole Met?
They met each other in 2015 by chance in the lobby of Wynn Hotel. They were visiting Las Vegas at that time.
Since she was from Miami, she got to know some friends from Miami in Las Vegas, and fortunately, Anthony was in that friend's group.
After that, Anthony managed to get her number and called her.
At first, she was not interested at all, but later she got convinced, and they started dating each other.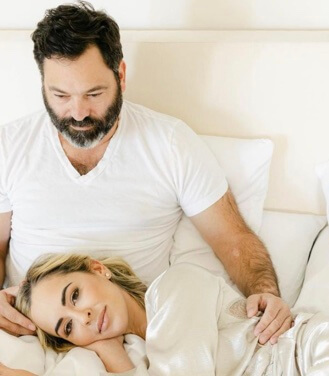 Anthony's Romantic Proposal To Nicole
After five years of being together, Anthony proposed to Nicole.
He proposed to her on New Year's Eve.
They were in their bed cuddling and watching the sunrise and snowfall, and then suddenly, he started saying beautiful things about their relationship and the memories they had made together.
Nicole was in complete shock. He gave her a stunning cushion-cut diamond ring.
She also said yes, and finally, they were engaged.
Age
Anthony is 37 years old.
Net Worth
Nicole's net worth is estimated to be $ 3 million. The average income of anesthesiologists in Miami is around $389,400 per year.
However, the income regarding her partner is not available.
Although the average salary for a trial attorney in Miami is estimated to be around $121,733 annually.
Dr. Nicole Got Mistakenly Invited By Marysol Patton
Marysol was hosting a launch party in town.
She meant to invite another Nicole but accidentally invited Dr. Nicole.
Nicole immediately knew that she got mistaken and texted Marysol that she invited her instead of another Nicole.
Then she said sorry to her, and that was the last conversation they had.
Guerdy Abraria Doesn't Want To Be Plan Nicole's Wedding
When Guerdy was asked if Nicole asked her to plan her wedding would she agree to that in a show, she humbly replied that she would not do that as she is her friend and does not want to mix business and friendship.
She love her and just wanted to be her advisor whenever she needed her.
Legal Trouble Broke Her Family When She Was In School
Due to some legal issues, Nicole's father and the family had faced trouble and at that time she was in school. Her father left them alone.
It was a very unfortunate incident for her. Her mom was just a regular housewife.
She was dedicated to her family for 20 years.
After that incident, her mom was in search of a job in order to raise two children on her own.
Despite those struggles and difficulties, she managed to raise her children beautifully.
She made her children independent.
Nicole addresses her mom as a hero as she rose from that incident with a smile and grace and learned to stand on her own.
Strong Bond With Partner
Lopez and Nicole have had a great relationship for about 5 years. They never prioritized marriage.
They love each other a lot, and that's enough for them.
They travel together and made their dream house and are focusing on their career.
They adore each other as they share pictures of each other on their Instagram handle quite often.
The couple is raising their 3-year-old son together.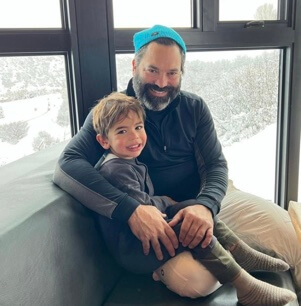 About Nicole
Nicole has been a practicing anesthesiologist for ten years. She is an affiliated anesthesiologist from the University of Miami.
Nicole and Anthony love adventures and are fitness freaks.
They also have a dog named Maxwell.
Visit Doveclove For Spicy Articles Of Your Favorite Celebrities
Subscribe to our Newsletter