Ariana Biermann is the daughter of American television personality and singer Kim Zolciak-Biermann.
Her biological dad is Daniel Toce. She has a sister named Brielle Karenna. Ariana was born in the year 2001 and has her birthday on October 17.
Ariana herself is a model and TV personality professionally. She is an American citizen.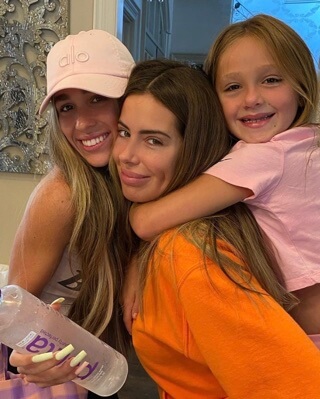 Her Love Life
Ariana is currently dating her boyfriend name, Hudson McLeroy. The couple has been in an off/on relationship since high school.
On October 19, Ariana posted pictures of her with her current boyfriend, Hudson, on her birthday.
Through that post, it is clear that Ariana and Hudson had known each other when they were just 14 years old.
Ariana adores every moment spent with Hudson, whether playing games, eating pizzas, or many more.
According to Ariana, Hudson has been there for her in her challenging moments, and she feels he deserves everything in his life.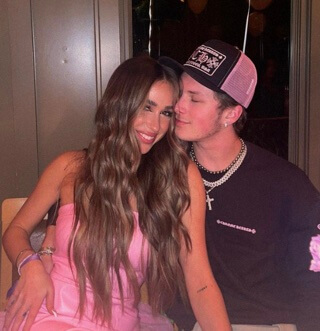 Ariana's Adoption
Ariana was born by her mom Kim Zolciak-Biermann and dad, Daniel Toce, in 2001.
Her parents married for a short time; after that, her mom remarried a man named Kroy Biermann.
In 2013, Ariana and her sister Brielle Karenna were legally adopted by Kroy, making him the father of Ariana and her sister.
They have an excellent bonding with their step dad Kroy. Kroy is a great father to them as he managed to support them financially and emotionally.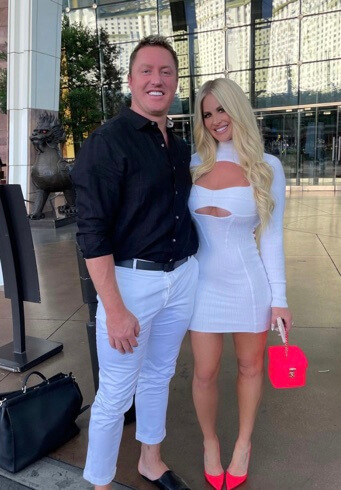 Age And Net Worth
Ariana is 21 years old. She has a net worth of $300 thousand.
Ariana Was Arrested
Ariana was driving around Georgia when she got involved in a minor accident.
Her car hit another person's car, and the scene got a bit intense as the police arrived at the accident spot.
They arrested Ariana on the spot and took her under custody.
She was charged with harsh driving under the influence of alcohol and other substances.
But Ariana expressed that she didn't have a pinch of alcohol and was not under the influence of any substances that day.
She did agree that she had vaped and had marijuana a day prior. But on the day of the accident, she was clean.
The police reported that she had an alcohol smell while she was arrested at the scene, but she denied it.
Her mother also revealed that Ariana stayed honest at the police station.
Ariana didn't let her truth be dug down, so she legally went with her charges. For the accident, she did pay $5120 and got herself clear from the police.
Did Ariana Have A Hard Time?
Ariana and her elder sister Brielle told their parents they wanted to start a hair product business.
So to check if they were competent and serious about their plan and their future, they were sent to Los Angeles to live on their own, and this would be captured in the form of a TV show named Cut Off.
With no access to the credit card of their mom Kim and dad, Kroy, they had to live on their own.
Ariana and her sister had never done dishes, laundry, or any work alone.
So, living independently, paying bills, doing all the work, and compromising a small place and room will be a real challenge for them.
Also, they used to live in a luxurious house with a theatre and basketball court, so they were supposed to have a hard time.
Ariana Shut Her Trolls Off
Ariana has been in the spotlight because of her famous mom and dad. She was the child of her mother, Kim, from her previous marriage.
And Kim's current husband, Kroy, adopted the child. So with a famous mom and dad, she couldn't stop being away from the spotlight.
She has thousands of followers on her Instagram and frequently uploads her beautiful pictures on social media.
She stays away from the trolls, but one time a fan told if her lips were made up and she had liposuction, which made her tummy tuck.
She shut the fan off by saying she worked hard to maintain her beauty. She said she had not gone through any artificial way of being who she is.
Visit Doveclove For Spicy Articles Of Your Favorite Celebrities
Subscribe to our Newsletter