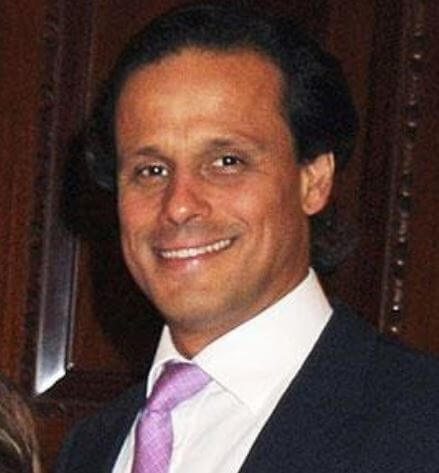 Arun Nayar is the ex-husband of English actress and model Elizabeth Hurley. He is a businessman and entrepreneur by his profession.
He was born in Germany. He belongs to the Indian-German ethnicity.
Relationship Status Of Arun Nayar
Arun was in a relationship with Valentina Pedroni. She is a fashion model, and they both dated back in 1991.
They met each other in St. Moritz, Switzerland, while he was traveling. They dated for a couple of years and later got married in 1997.
After staying as a husband and wife for eight years, they decided to end their relationship.
Arun then dated Elizabeth Hurley, a well-known model, and actress. They dated in 2003.
Arun got the attention of the public after getting involved with Elizabeth. They married in the Indian traditional way back in 2007.
After four years of their marriage, they got divorced with each other.
As of 2021, he is in a relationship with Kim Johnson, with whom he got married in 2016.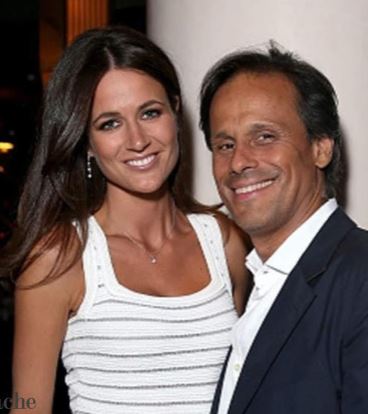 More About Arun Nayar
Arun is an Indian businessman and entrepreneur born in December 1964.
He was born in Germany but was raised in England by his parents.
Arun is a successful businessman, but he came to the spotlight after getting married to his ex-wife Elizabeth, an actress, and model.
Arun owns his own textile company, which his mom established. He is also the CEO of an IT company.
Arun has earned a huge name and success from his business.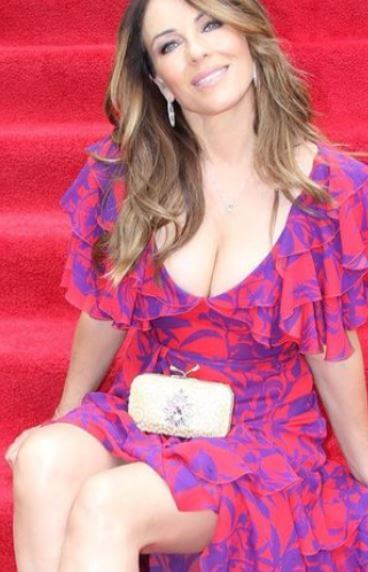 Happiness On Working With Her Son
Arun Nayar's ex-wife Elizabeth Hurley gave an interview to the podcast TODAY along with her son.
They talked about their series in that interview, and his son opened up how she got him ready for acting.
Elizabeth is known for her role in the E! series Royals, and her son Damian Hurley also joined that show with her.
So in the interview with TODAY, the interviewer asked her son Damian about what his mom advised him.
For that, her son replied, saying that Elizabeth told him not to be irritating on the show and told him to learn his lines properly so that he doesn't forget them.
Elizabeth opened up that his son came with her during the shooting of The Royals 1st and 2nd season.
His son had a vacation, so she took him with her on the set, and at the beginning, Damian was uncomfortable, but then he got along with everyone, and they liked him too.
She was also promised that they would make her son a part of the series, and she was glad that finally, her son got a chance to work in a TV show with her.
Elizabeth was quite impressed with his son acting. His son used to get nervous and tell her that he couldn't do the acting well.
Elizabeth supported him and said that he could do it. She loves her son and is very interested in her son's career.
She said that she is more focused on her son's career than hers. Her son is too young, and she feels that he is still a little boy, which makes her more excited about his career.
Then she started talking about some parts of her series. She opened up about coming back to her son's character in that show, who died in season 2, which will take the show to an exciting level.
Then they talked about Prince Harry and his girlfriend.
Age, Height, And Weight
He was born in December 1964, and his current age is 57 years old.
He has a height of five feet and seven inches, and his weight is 57 kg.
Net Worth
The net worth of Arun is $200 Million. His source of income is businessman and entrepreneur.
Arun owns his textile industry.
Arun Nayar Faced A Terrible Accident
In 2010, Arun was spending time with his ex-wife Elizabeth in his farmhouse.
They were enjoying in front of the bonfire and were preparing the fire.
In the same process, the kerosene unfortunately blasted, and Arun's hair caught by fire and he burned his hand.
His wife helped him and immediately took him to the hospital.
He was then treated by one of the best surgeons, and fortunately, he didn't have any permanent scars or damage.
He was given a skin cream to heal quickly as possible.
Arun Nayar's Ex-Wife Benefited From Lockdown
Arun's ex-wife Elizabeth Hurley, she was positively influenced by the lockdown period.
She is a famous American actress and is always busy with her movies, shoots and promotion.
She is also always going to parties, events and flying from place to place.
But the lockdown period made her realize that self-time is also important. At that time, she just sat down doing nothing.
This was a sort of therapy for such a busy person like her. She also spent much time with her family. Lockdown changed her life in positive way.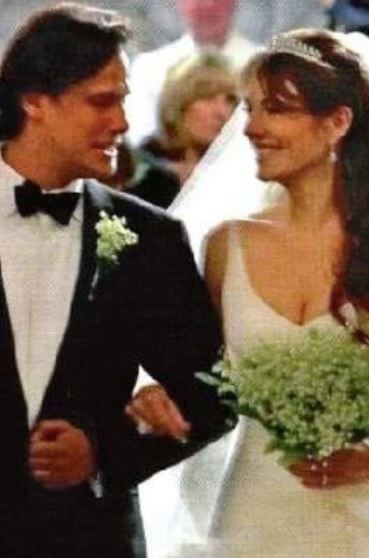 Elizabeth Almost Lost Her Nephew
Elizabeth has a nephew named Miles Hurley. He is a handsome young boy who almost lost his life.
He almost lost his life in an accident on 8 March 2018. While driving, Miles had a minor accident with a group of men in Battersea, South London.
They had a verbal exchange that turned into a dispute. The men were then aggressive towards Hurley.
One of the men pushed him towards the car while other men shouted and stabbed a knife.
The man that was grabbing Elizabeth's nephew and he stabbed Miles on his back.
He was stabbed just some millimeter away from the arteries and spinal cord.
He would have lost his life if it was in that specific place, but luckily he survived.
Visit Doveclove For Spicy Articles Of Your Favorite Celebrities
Subscribe to our Newsletter