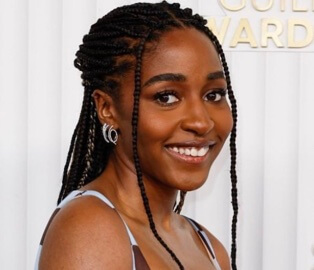 Ayo Edebiri is an actress, comedian, writer and producer.
She is well known for playing the lead role in the series The Bear as Sydney Adamu.
She has worked in many movies and TV shows, and besides that, she also hosts a podcast, Iconography.
She was born to her father, Dele Edebiri, and her mother, Helen O'Neal Edebiri, in 1995 and has her birthday on October 3. She is an American citizen of her nationality.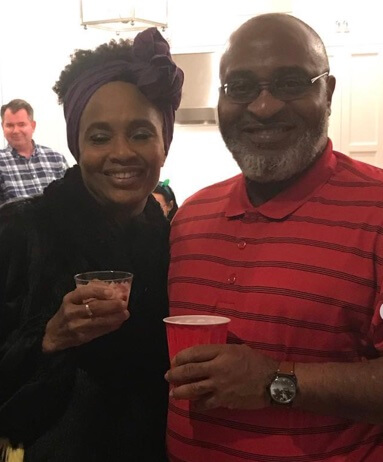 Her Love Life
Ayo is not married yet. Also, she is not currently dating anyone, so she has no boyfriend.
Ayo has never mentioned the people she dated in public, but she has been open about her dating experience.
In 2019 she revealed that she wanted to date a 40-year-old man when she was 23.
She tweeted on her Twitter that despite wanting to date an older man, she feels disdain for the 40-year-old man that dates 23 years old girl.
Also, she had tweeted many funny tweets about having a 17-year-old boyfriend and many more.
Is She Insecure About Dating?
Ayo is a colored woman, and because of that, there have been times in her life that made dating someone hard for her.
She was insecure about how she looked and felt no one would ever date someone like her.
She didn't get involved in dating in high school because she thought she was not good enough.
Her looks made her feel that she couldn't attract anyone to be dating anyone, which made dating an impossible thing to do.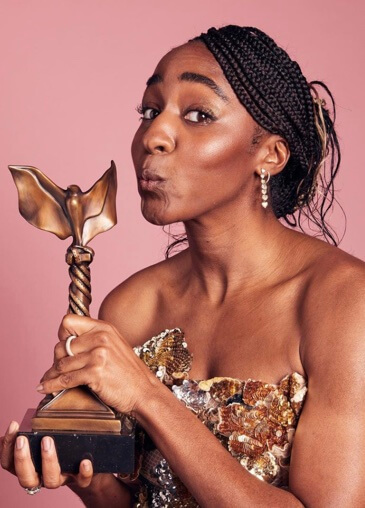 Age And Net Worth
Ayo is 27 years old. She has a net worth of $1 Million.
Ayo Was A Teacher
Ayo is one of the talented actresses who have nailed every character she plays.
She worked in movies and TV shows, and it has been a very long time now.
However, acting was not something that Ayo had always wanted to do from the beginning.
She revealed in the interview that she wanted to be a teacher before getting into acting.
She was working on being an English teacher and even taught teen students.
Her experience while teaching teenage kids was not great at all. She was terrified as the teen students would say right to her face that she was not good as an English teacher.
She also knew that being a teacher was quite the opposite of how it's shown in movies and shows.
The students she was teaching made her feel bad, and that's when she thought of leaving her teaching career and getting along with acting.
Ayo Learned Cooking For Show
Ayo played in the series The Bear as Sydney, which is a comedy drama show.
In that show, a lot of food and cooking is there, so Ayo had to go through chef training for that show.
Ayo had never cooked in her whole life before that show, and because of that, she had to go through strenuous training, meet the chefs, and learn how to cook.
She and her family have always been around food, but she never had to cook.
Her mother never let her enter the kitchen before the show, but after she started doing the show, her mom always asked her to cook.
There was a scene where she was chopping so fast, and after watching that scene, she got a call from her best friend's mom, a chef telling Ayo that it wasn't her hand.
The whole experience of working in that show was unique for her.
Ayo Knew The Show Would Be Hit
Ayo's played in the series The Bear was pretty great, and the first season of that series was a great hit.
It was interesting, and people showered their love. But for Ayo, it wasn't surprising for her because she knew the series would be a hit during its premiere.
Ayo took her parents to the show's premiere, and both her parents loved the exclusive premiere.
Her mom always sleeps in the middle of any movie or show she watches, but her mom was awake the whole time during her premiere.
Also, her dad told her he might watch the show, which was an excellent deal for Ayo, and she knew that the show would be a hit just because of her parents.
Visit Doveclove For Spicy Articles Of Your Favorite Celebrities
Subscribe to our Newsletter