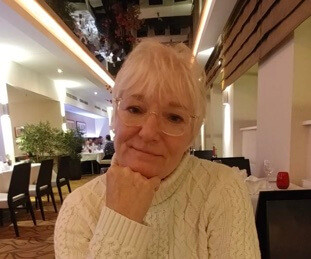 Bobbi Ercoline was the woman featured in the iconic Woodstock album cover.
She was featured alongside her boyfriend Nick Ercoline, whom she had started a few months before attending the 1969 music festival in New York.
Bobbi was a school nurse.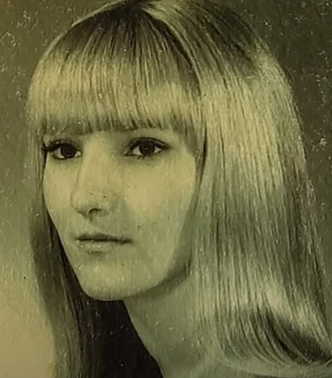 Married Her Boyfriend
Bobbi married her boyfriend Nick Ercoline in August 1971, two years after they featured on the iconic cover.
They were both 20 when they started dating in 1969 and were engaged on Christmas eve the following year.
On the occasion of the 50th year anniversary of the Woodstock Music Festival in 2019, the couple sat with Eyewitness News ABCNY to share their fantastic experience going back on memory lane.
According to Nick, they were not aware that their photograph was taken.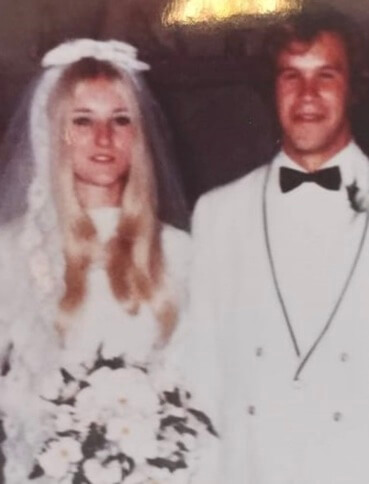 At the time, Nick was a college student working two jobs while Bobbi was working in the bank.
The festival was to run from August 15 to 18th August, and the ticket for three days cost $18, which according to Bobbi, was a little steep for them, so they initially decided not to go.
We were 20, we had to go, Bobbi said.
So Bobbi and Nick, along with their friends, packed up the essentials like beers, wine, etc., and headed towards the music festival in a 1965 Chevrolet Impala station wagon their friend had rented from his mom.
They had to leave their vehicle because of the extreme crowd and huge traffic jams and walked five miles to the festival ground.
As they were walking, Bobbi picked up the blanket, thinking they might need it to sit on, and since it was discarded, she scarfed it up, and that was where the pink blanket came from, she recalled.
The couple saw the photo right after the album came out and was pretty shocked to see their pictures on the cover.
They were excited, too, but by then, Woodstock was over.
It was until around the 20th anniversary of Woodstock people started reflecting on the time and started looking at Woodstock a little differently, and people started identifying them.
At the end of the interview, Bobbi expressed being thankful that she got to share the experience with the man of her life.
She also said that the further she gets away from the event, the more she realizes what a remarkable thing it was with all those people with less-than-perfect circumstances and was still filled with peace and no violence.
Mother Of Two Children
She was the mother of her two grown-up children, which she shared with her husband of 52 years.
Her oldest son Matthew was born in 1979, and her younger son Luke was born two years later in 1981. Bobbi was also a proud grandmother.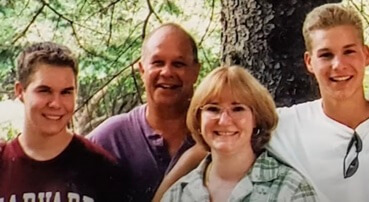 Age And Net Worth
Bobbi is 73 years old. Her net worth was unknown.
Cause Of Death
Bobbi sadly passed away in March following a lengthy illness.
Her beloved husband Nick took his social media account to share the devastating news.
In his Facebook post on March 19, he shared the news of Bobbi's death, assuring that the family surrounded Bobbi at her last moment.
He also wrote that Bobbi lived well and left the world in a much better place. She, as a person, always gave.
She didn't deserve the past year's nightmare but isn't suffering the physical pain anymore, which brings us some comfort, he wrote in his post.
Bobbi passed away at the age of 73.
Her Last Wishes
Her husband, in his Facebook post, shared the three promises he made to his wife when she decided to bring from the hospital into their home, and the three promises were:
No more hospitals
She would stay in the home
And he would be holding her close when the time came for her passing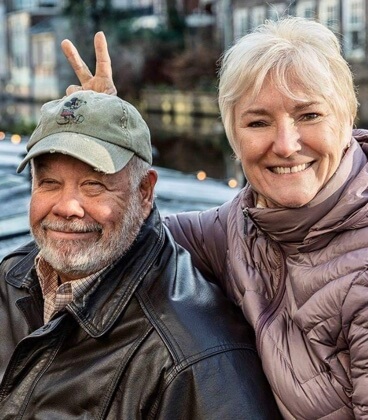 He also noted that he accomplished all three promises as he held her close when she was leaving the world with their sons next to them.
Visit Doveclove For Spicy Articles Of Your Favorite Celebrities
Subscribe to our Newsletter