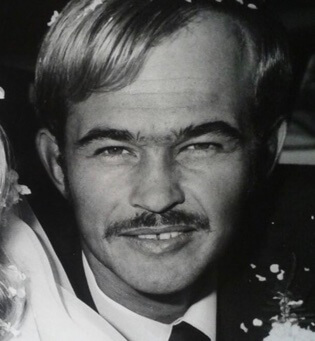 Boet Prinsloo is the father of Namibian model Behati Prinsloo. Boet's full name is Louis Francois Prinsloo.
He worked as a church minister in his past days. He is now a senior pastor. He is a Namibian citizen.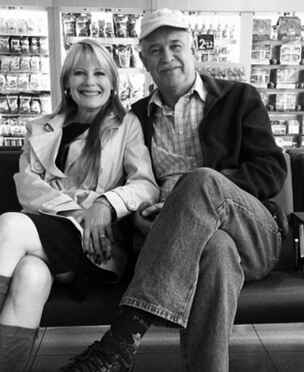 Married Life Of Boet
Boet is married to his wife, Magda Prinsloo. The couple has been married for a very long time now and has one daughter.
Their daughter's name is Behati, a well-known model.
About Boet's Daughter Behati
Behati is a well-known Namibian model famous for being one of the angels in Victoria's Secret Angel.
She has been part of Victoria's Secret since 2009 and has walked in ten fashion shows of Victoria's Secret.
She was born and raised by her mom and dad in Grootfontein, Namibia, making her a Namibian citizen.
Married Life Of Behati
Behati is married to her husband, Adam Levine, a well-known singer. They have been married to each other since 2014.
The couple shares two children, and both of them are daughters.
Their first daughter's name is Dusty Rose, and their second daughter's name is Gio Grace.
As of 2022, Behati and her husband are expecting their third child.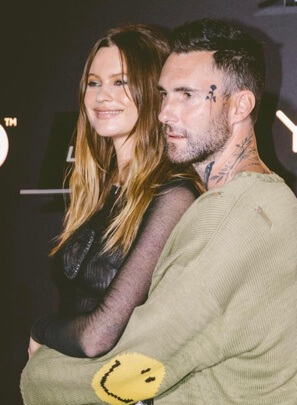 How Did Behati Meet Her Husband?
Behati and Adam met each other back in 2012, and they were introduced by one of their mutual friends.
Adam was looking for a girl for his music video when one of his friends suggested him Behati's name.
They emailed each other and started their conversation over email. After that, they decided to meet each other for work.
Adam and Behati fell in love when they first met, and they started dating after some time. After dating each other for some time, Behati and Adam ended their relationship. They broke up for two months.
Behati and Adam were so in love that their separation didn't last long, so they patched up.
Age And Net Worth
His daughter Behati is 34 years old. Her net worth is $30 Million.
Ellen Named Boet's Granddaughter
Boet's daughter Behati and Ellen had been friends for a long time, but she just attended the Ellen show after many years of friendship.
In the same show, it was revealed that Ellen actually selected Behati's first daughter's name Dusty Rose.
Ellen also said that Behati, at first, didn't like the name.
She thought that her dad Boet and her mother might think the Dusty name means dust, so she was totally against it.
But after a total phase of pregnancy, she couldn't let Dusty name out of her mind, and her husband was also in love with that name.
So they named their first daughter Dusty Rose.
Also, Behati revealed that her husband, Adam wanted to have five babies with her, but she only wanted four children.
She said that Adam would not get everything he wanted as she had to carry the baby.
Behati Stood With Her Husband Adam
Behati and Adam Levine have been married since 2014 and have two children together.
They were also seen happy with each other supporting each other in their fields.
But in November 2022, a scandal struck out in the media after two women claimed they were having an affair with the singer Adam.
Those women revealed everything on the social media platform TikTok with some screenshots.
Not only that, but the past yoga trainer of the singer also opened up that Adam forced her many time physically.
While everything was against Adam, Adam revealed that he did flirt with the girls slightly but never had affairs with anyone.
Moreover, he revealed that he and Behati were talking about this in private and said that they wouldn't talk about it in the media.
Behati also seemed to have trusted her husband and was happy with him despite the scandal.
Behati Is Working To Save Rhinos
Behati belongs to Namibia, the home to many beautiful animals, including Rhino.
So, Ginger, who is one of the friends of Behati contacted her about the problem going on in Namibia about rhinos.
From the '60s to the '90s, Behati revealed that more than 90% of rhinos were extinct.
Ginger was linked with Save the Rhino Trust in Namibia, so Behati also decided to join the crew.
She has great media power as she is one of the top models.
So, spreading awareness from her source, she joined the organization.
She revealed that there was a significant number of poaching in her city, so being an animal lover, she was devastated.
Hence, she also visited the field with her team, travelling to places and learning many things.
She expressed that she wanted to make changes to her birthplace, which was her step towards it.
Behati Wants People To Have Fun
The chief marketing officer of Victoria's Secret, Ed Razek, made some controversial comments related to the transgender and plus size model.
As it was the hottest controversy all around the world, Behati expressed that it was just a show and people didn't need to take it positively or negatively.
She revealed that every woman is powerful in her way, and everyone has a Victoria model in them.
The things said in the show don't need to get controversial, according to her.
She revealed that the show could not decide the people's future or make them realize who they are.
According to her, the show was just for fun, and people should have fun.
Other than that, she didn't speak in favour of Victoria's Secret or against the organization she is part of.
Visit Doveclove For Spicy Articles Of Your Favorite Celebrities
Subscribe to our Newsletter