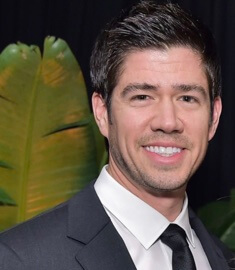 Brian Scott is the celebrity husband. He is the husband of a talented and gorgeous fitness trainer and model, Katrina Scott.
She is also known as the first pregnant model in the Sports Illustrated Swimsuit issue.
Besides being known as her husband, Brian is also a fitness trainer.
He is the founder of Perfect Fit Protein 2012 which was acquired by Toned it up.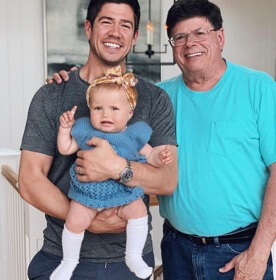 Brian's Journey With His Wife
Brian has always supported his partner from the same career field.
The couple used to work together on Tone it Up. Before beginning his role in product development and innovation, he worked as Vice President of Production Innovation and co-founder.
He made his appearance with Scott and co-founder of Toned it Up Karena Dawn on a small screen for Bravo's reality series.
Currently, he is also the founder and president of a baby brand named Baby Barn, where they sell baby-related items like toddlers, kids' clothes, etc.
Brian started dating Katrina when Katrina was called by her friends at the movie night party he hosted.
It was typically love at first sight, as Katrina felt he was the one when Brian was singing a song for everyone at the party.
After that, they were in a relationship for a long time.
The duo decided to get married after Brian proposed to her.
They married in August 2013 after being in a relationship for almost ten years of dating.
The couple claimed their wedding to celebrate their ten years of togetherness.
After being in marriage for almost five years, they welcomed a baby girl in 2018.
Her name is Isabelle, and she is three years old now. They also have a second baby girl in 2022.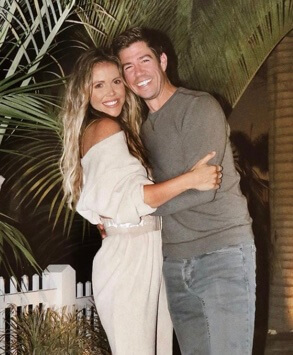 Age
Her wife Katrina is 38 years old. She was born in November 1983 in New Hampshire, United States.
Net Worth
His partner Katrina's net worth is 1.5 million dollars.
Brian And Katrina Claim Their Daughter To Be A Miracle
After having a little angel Isabelle, the couple had trouble giving birth because Katrina suffered from several miscarriages.
Katrina was diagnosed with secondary infertility after the birth of their daughter.
She has always been open about her infertility and struggles in public.
After two miscarriages and a chemical pregnancy, she went through a lot of pain.
Brian and Katrina were in grief for a long period of time.
After facing many problems, the couple fell so lucky to have Isabelle and said she was God's miracle.
Katrina, in an interview, said after she learned about fertility problems, it robbed her of joy.
Luckily, after two years of fertility struggle, Katrina got pregnant and delivered her baby on May 14, 2022.
The name of their second baby is Colette Jane. She is happy and says it's another miracle for her second child.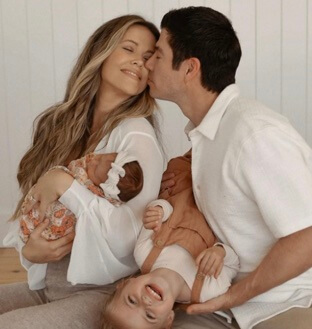 Wife As A First Pregnant Model
Besides being co-founder of Tone it up, Katrina is also a creator of Live Beautifully.
She also has been engaged as an ambassador for Baby Quest Foundation.
She has been supporting and granting money to those going through fertility struggles.
She is also known as the first pregnant model in the Sports Illustrated Swimsuit issue.
She was also given the title Rookie of the year at that time.
Katrina said she didn't realize she was involved until she realized she had no pictures with her baby bump for the first four months.
She revealed that it was the first time she captured the fact that she was pregnant.
She said the family was finally happy and ready to welcome the newborn.
Visit Doveclove For Spicy Articles Of Your Favorite Celebrities
Subscribe to our Newsletter