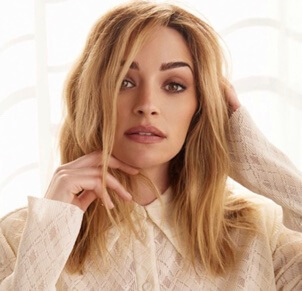 Brianne Howey is an American actress. She is well known for her role in the Netflix comedy-drama series Ginny and Georgia as Georgia Miller.
She was born in the year 1989. She has her birthday on May 24. Her parents raised her with her four siblings in California.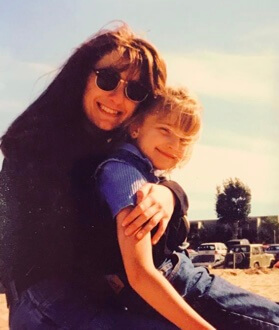 Marriage And Husband
Brianne is married to her husband, Matt Ziering. They tied the knot back in 2021.
She is currently pregnant with their first child. Brianne shared her pregnancy news from her Instagram post as she posted a picture showing her baby bump.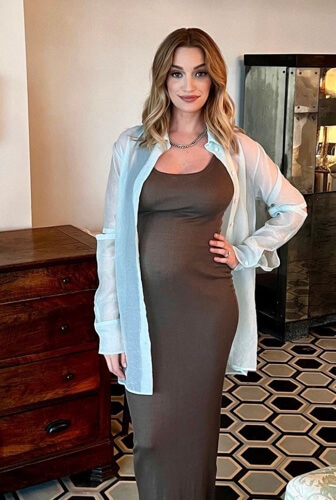 How Did She Meet Matt?
Brianne met her husband back in 2016 at the bar. She shared that she and her husband bumped into each other at a couple's bar for three days straight.
They dated for five years, and after that, they got married.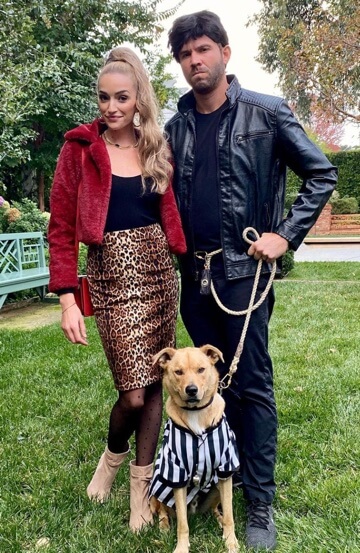 Age And Net Worth
Brianne is 33 years old. She has a net worth of $5 Million.
Brianne Lost Her Weight
Brianne won many people's hearts by playing as a dynamic mom Georgia.
People loved the first season and were desperately waiting for the second season.
The second season was released in January, which made fans happy and worried.
When fans saw Brianne in the second episode, they got shocked to see her transformation.
She looked thinner than in the first season, making people think she lost weight for the scene where her character had to go through depression.
Brianne didn't talk about her weight loss journey, but fans discovered she had lost more weight than before.
Taylor Got Offended By Brianne's Dialogue
Brianne is well known for her role in the series Ginny and Georgia. She plays the role of Georgia, the mother of Ginny in the series.
The series showed the messy relationship that Ginny and Georgia had between them.
So in the final episode of Season 1, there was the scene when Georgia gets involved in an argument with her daughter Ginny.
Ginny gets rude to her mom Georgia when she tries to talk about her breakup with her former boyfriend.
As Ginny was rude, Georgia slammed her, saying she ran to the men faster than Taylor Swift.
That joke made by Brianne's character didn't make Taylor happy.
She slammed the show for making the sexiest joke about her. She was offended and shared not to degrade other people in the name joke on her Twitter.
Brianne On Playing A Mom's Character
Brianne plays the character of Georgia in Ginny and Georgia.
Her character Georgia is a young mom of two children, and when she first knew about playing the mother role, she freaked out, but when she read the script, she felt that Georgia was excellent.
A single mom raised her, and because of that, it influenced her portrayal as a mom.
Her mom gave birth to her when she was 21, and because of the less age gap, their relationship crossed the boundaries parents should have with their child.
There were scenes and conversations that Brianne felt comfortable doing because she had those things with her mom, so it was entirely normal for her.
Brianne Talked To Hugh Jackman
Brianne gave an interview on Jimmy Fallon Show about meeting Hugh Jackman, a famous Australian actor.
Brianne opened up about how much she loved New York City, as anything could happen there at any time.
So she recalled an incident when she was studying at NYU and was working in a salon as a receptionist when she saw Hugh Jackman passing with his two children.
She was so happy to see him, but he returned, entered the salon, and asked her if his daughter could use the washroom.
Brianne blacked out for a while when Hugh asked her the question. Finally, she said yes, and then she talked with him and told him what she was studying.
Visit Doveclove For Spicy Articles Of Your Favorite Celebrities
Subscribe to our Newsletter