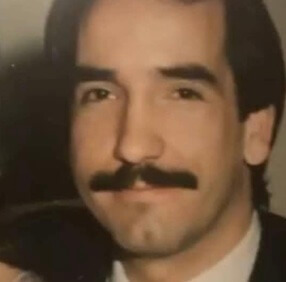 Carlos Gonzalez is the late father of Mexican singer and actress Eiza Gonzalez. He was married to his wife, Glenda Reyna, a former model.
Carlos had a daughter, Glenda and a son Yulen Gonzalez Reyna. Carlos died in a motorcycle accident. He was a Mexican citizen.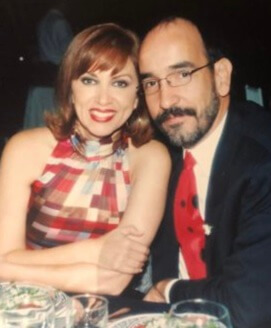 Daughter's Relationship Status
Eiza, the famous actress is currently dating Aquaman's actor Jason Momoa.
Their relationship is fresh as they started dating sometime back.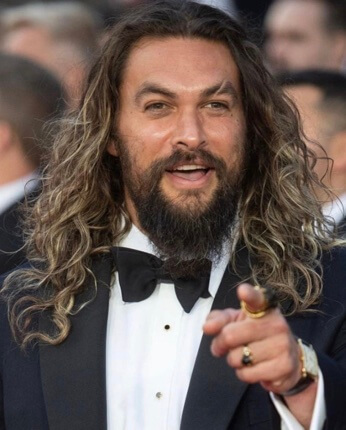 Past Dating Life Of Eiza
Eiza had been in relationships with many well-known personalities. Back in 2011, she dated Pepe Diaz.
They dated each other for two years and later broke up. After that, Eiza got into a relationship with DJ Cotrona, and a year later, they broke up.
She then dated Josh Duhamel, but in 2018 they announced their split. Eiza then dated Timothee Chalomel for a short time.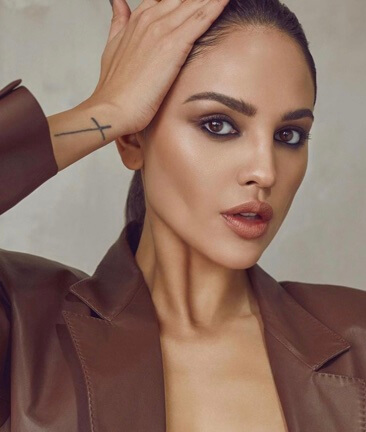 Age
Carlos died in 2002 and, at the time his age was 44.
Net Worth
The net worth of Eiza is $5 Million. Her source of income is actress and singer.
Carlos's Death Made Eiza Eat More
Eliza's dad Carlos passed away when Eiza was just 12 years old. She lost her father in a bike accident, and losing someone at that little age was not easy for her.
In one of the interviews, Eiza said that she suffered from an eating disorder at the age of 14.
She got depressed after her father's death, and her depression made her go through an eating disorder.
She was repeatedly eating, and that made her gain lots of weight.
She opened up that she was fat when she was in her teenage, and by sharing her past story, she wanted to make people realize that the adolescence age is not easy and that losing someone at that young is hard.
It took five years for Eiza to overcome the struggles that she faced in her life.
Living With Mom In Her 30s
Eiza gave an interview on Jimmy Kimmel's show where she opened up about staying with her mom.
Eliza's mom came to Eiza's place for four days, but because of the corona pandemic, everything got shut down in no time, and her mom was unable to go back, so she lived with Eiza in her house for seven months.
Before the shutdown, Eiza and her mom gave an interview on Jimmy's show. Eiza's mom was happy that she became famous because of Jimmy.
Eiza said that it was not great for her to live with her mom in her 30s, but as it was her house, she enjoyed telling her mom not to go out as she was aged and could get infected soon.
She stayed with her mom when she was 15, and she got a chance to live with her mom in her 30s.
She left her home when she was 15, and living with her mom in lockdown for seven months was interesting for her.
Eiza Brought Body Parts To Her House
Eiza did a movie named Ambulance, where she played the role of a popular paramedic woman.
She is shown as one of the most experienced and brilliant paramedics. Hence, people's expectation of her was high.
To fulfill those expectations, she went to practice surgery with real paramedics. She had a scene in the movie where she removes the spleen from a patient's body.
She couldn't just go there and shoot the scene. She had to practice so that it seemed real.
Hence, she brought some body parts to her house to practice operations for her movie.
Eiza Didn't Get Selected In The Audition
Eiza was not American by birth. She moved to the country with her mother, and English was her second language.
Hence, it was difficult for her to get a big movie. She was doing a shoot and modeling but auditioning was not something that she thought would be easy.
However, her mother found her some audition and she tried them out. She failed to get selected for the audition.
One day while she was shooting in a bridal dress, she got a call from one of the biggest directors in Hollywood.
She was told to send a video of her and told to visit him in Texas, where Robert Rodriguez was waiting for her.
She then went to Texas, and she got the role, but she didn't get to meet Robert.
Visit Doveclove For Spicy Articles Of Your Favorite Celebrities
Subscribe to our Newsletter