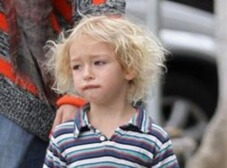 Caspian Feild is the son of Canadian actress Neve Campbell. His father's name is JJ Feild.
He has one brother named Raynor, who his parents adopted.
He is an American citizen.
About Caspian's Mother
Neve is an actress known for her appearance in the series Grey's Anatomy as Dr. Lizzie Shepherd. Besides that, she has shown her appearance in many movies and series.
She was born and raised by her parents in Guelph, Canada.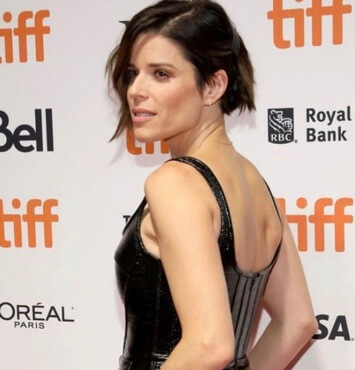 Married Life Of Neve
Neve had been married two times. Her first marriage was with Jeff Colt.
They tied the knot in 1995, but sadly their marriage lasted only three years.
After ending her first marriage, Neve married John Light in 2007. They met each other on the set of Investigating S*x.
They fell in love and got engaged in the same year. They were married till 2010, and after that, they got divorced.
Who Is Neve Currently Dating?
Neve is currently in a relationship with actor JJ Feild.
They have been together since 2011, and a year after dating, they welcomed their first son Caspian.
They are now parents to two children, and in 2018, she and her partner adopted a child named Raynor.
Neve's oldest child Caspian is also happy to have a brother.
They have a very close relationship; according to her, Caspian keeps insisting on holding his baby brother.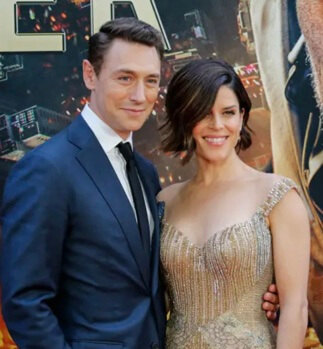 Age And Net Worth
Caspian was born in the year 2012 and is currently 10 years old. His mother, Neve, has a net worth of $10 Million. Her source of income is acting.
Neve Wanted A Unique Name For Her Son
Neve is the mother of two sons, Caspian and Raynor.
Caspian was born in 2012, and a few years later, Neve was invited to a talk show, The Late Show with Stephen Colbert, where she opened up about how she named her son "Caspian."
Neve knew that she would have a baby boy since she got pregnant.
She and her partner didn't check the baby's gender, but Neve was sure she would have a baby boy.
Still, she and her partner made a list of five names for each girl and boy, but when she was in her labour and rushed to the hospital, they forgot to take the list.
After the baby's birth, the only name Neve could remember was Caspian, so she named her son Caspian.
Neve always wanted to keep a unique name for her child just like her, so she found Caspian's name very unique and gave that name to her son.
Neve Told Her Son About His Adoption
In 2018, Neve and her boyfriend adopted a five-month-old boy Raynor and gave him their name.
In Kelly Clarkson's talk show, Neve talked about Raynor, who was three years old then.
She opened up that she has been giving hints to Raynor, so he can learn that he was adopted from the beginning.
She wanted to ensure that her kids knew about their background and where they came from.
So instead of telling her son Raynor the truth when he is all grown up, she decides to tell him when he is still young.
She already told three year old about his birth mom Cynthia and said that he was brought into this world by her.
Also, when Cynthia was pregnant with Raynor, Neve asked her to click photos of her with her pregnant belly.
Neve Felt Underrated
Neve is known for her appearance in movies and series over the years, and most people know her for her portrayal in the Scream film franchise as Sidney Prescott.
She has already been in 5 parts of the movie over 25 years and but the actress dropped out to play as Sidney in the sixth part of the movie franchise.
According to Neve, her turning down Scream 6 is her being less paid.
She stated she has been in the five parts of the movie and deserves more pay than she's been offered.
She felt underrated and told that she would have been offered more money if she were a man.
She didn't want to work being unvalued as a woman, so she said no to Scream 6.
Neve Got Bit By A Bear
Neve started her acting career when she was young, and by the time she was 17, she started playing in a movie.
She was in Canada when she was shooting for a movie, and she got a role to play with animals.
She had to perform a scene with a bear, so the cast got a bear and told Neve to feed the bear coke.
She fed the bear, and afterward, she was instructed to dip her hand in honey and lure the bear. When she reached the tree, she had to feed the bear honey out of her hand.
She did what she was told and ran as fast as she could. The bear chased her, and she gave the bear her hand.
The bear chased her, dragged her to the forest, and started biting her.
Neve's mother was also there, and everyone, along with her mother, started panicking.
A man came to rescue her and started throwing stones at the bear, and the bear chased after that man. That's how Neve got shaved for the bear's attack.
Visit Doveclove For Spicy Articles Of Your Favorite Celebrities
Subscribe to our Newsletter