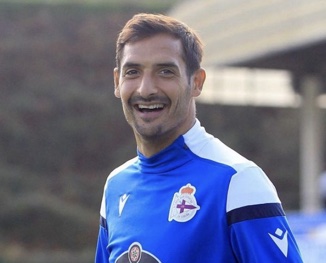 Celso Borges is a Costa Rican Professional footballer. He currently plays for Liga FPD club Alajuelense as a central midfielder.
He also plays for the Costa Rica National Team. He was born to his parents, Alexandre Guimaraes and Lina Mora.
He is Costa Rican-Brazilian citizen.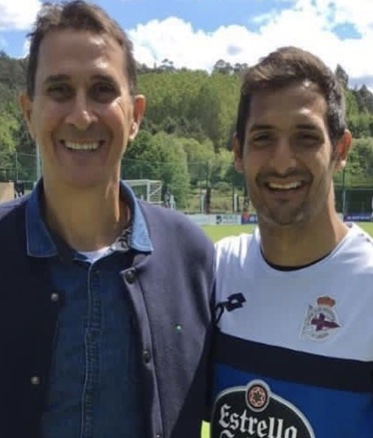 Marriage And Children
Celso is a married man. He married his girlfriend, Marta Peralta, in 2020. They had their wedding held in private.
A year before their marriage, Marta shared a picture of her showing an engagement ring on Instagram.
Related: Who Is Johan Venegas's Stunning Wife?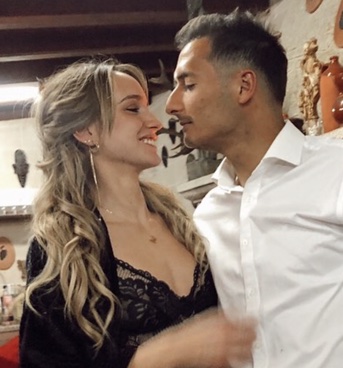 Celso's Past Dating life
Before marrying Marta, Celso was in a relationship with Gianina Barquero.
They dated each other till 2017, and after four years of relationship, they broke up.
Age And Net Worth
Celso is 34 years old. The net worth of Celso is $4 Million.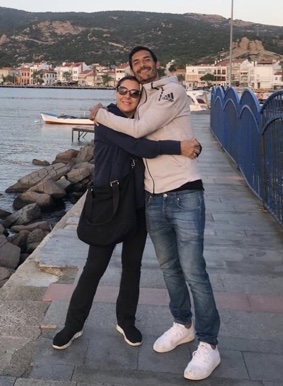 Celso Is A Fan Of Heavy metal
It is quite often heard that football players are also fans of some singers or rappers.
Jump to: Who Is Anthony Contreras's Girlfriend?
But in the case of Celso, he is a very big fan of heavy metal bands.
He follows many metallic bands like Slipknot, Metallica, Killswitch Engage, and Dream Theatre. But his love for heavy metal doesn't stop here.
Listening to the metallic songs, he developed an interest in playing the drum.
He had not played drum in a serious way, but he learned it as time passed.
He did a cover song playing the drum with Peruvian musician Kurt Dyer.
The song was named Toxicity, originally sung by the System of Downs Band.
Celso Is The Mastermind Of The Team
Celso might not have played for any big clubs in his career, and people might underestimate him for his same history, but he has played in Costa Rica's national team for more than a decade.
He has been one of the most important players for the national team.
See: Who Is Jewison Bennette's Girlfriend?
He is even called the brain or mastermind of the Costa Rican national team.
From what the team has described, he is the team's playmaker.
Being one of the most educated players in the country, his brain works very strategically.
He knows where and how to play the ball in the match. The coach on the team even called him one of the idol players of the coming generation.
His decision-making and executions are really appreciable.
Celso Is Everywhere
Celso is also called the Costa Rican national team's brain and can play in any position.
Being a midfielder, he is everywhere on the pitch. Whenever the team is attacking brilliantly, he is one of the major attacking parts.
When some great passes are executed, he is also present there. When the ball has to be in possession, he was the one to do it.
And when the ball is lost, he even tackles and takes the ball. But this quality of his was not from the days of training.
From what his friend described, he was a player that was so crazy about football that he would play with anyone anywhere and any position until and unless he got to play.
He just wanted to play. He believed that if he was interested in anything, he could achieve a great height at it.
And his saying did come true as he is now a professional football player.
Celso Shared His Achievement With The Team
Playing for Alajuilense, Celso was successful in having a chance to win SCL in 2022.
In one of the games, the midfielder won the MVP title for the match.
He then expressed that it was the whole team's effort that their team won the match, and he individually won MVP.
He also expressed that he was hoping for the best matches in the future, as only 25 percent of work remained for them to gain the SCL title.
Visit Doveclove For Spicy Articles Of Your Favorite Celebrities
Subscribe to our Newsletter