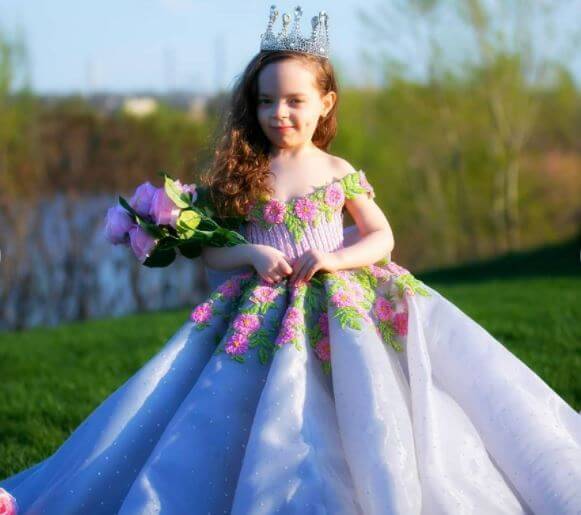 Chanel Nicole Marrow is the daughter of a famous American actress, dancer, glamour model, and web personality Coco Austin, also known for her nickname Coco.
Chanel was born on 28th November 2015 in Englewood, New Jersey, US.
She was born to her father, Ice-T, who is the husband of Coco and is an American rapper, actor, songwriter, and producer. She holds an American nationality.
About Coco Austin
Coco is an American actress, model, dancer, and entrepreneur. She is a great dancer as she started dancing when she was just six years of age. Various productions noticed her.
When she turned into an adult, she started modeling for calendars and body modeling focusing on lingerie and swimsuit.
She won the Miss Ujena contest in Mexico in 1998. She then started playing in low-budget movies and made appearances on T.V. reality shows like Law and Order, Ice Loves Coco, and others.
Early Life of Coco
Coco was born on 17th March 1979 in Tarzana, California, U.S., as Nicole Natalie Marrow Austin. She was born to her father, Steve Austin, and mother, Tina Austin, who were both actors.
She grew up with her siblings Kristy Williams, her younger sister, and three young half-brothers in Palos Verdes.
She was nicknamed Coco by her brother as one of her brothers used to mispronounce her name as CO-CO for Cole-Cole, and instead of Nicole, everyone in her family started calling Coco.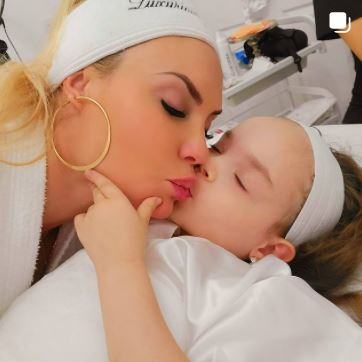 Shoes for sex
Coco gave an interview on the "Conan O'Brien Show."
She was joined by her husband Ice-T in that interview, and there in the interview, they talked about their married life and shared some of their bedroom humor.
Coco and Ice-T had been married for 11 years while they were giving the interview, and many people, including the interviewer, were interested to know how they managed to keep their married life so fresh in all those years.
Coco replied, saying that she keeps a pair of her heels near her bed because her husband gets turned on from shoes, which was weird but funny.
Coco revealed that she doesn't wear lingerie to turn on her husband because he isn't into lingerie, and instead of that, her husband is into shoes, so she always keeps a pair of shoes near their bed.
Ice-T then said that to have better sex, one should always know what makes their partner turn on.
The interviewer then agreed with Ice-T's statement and said he likes his wife in Teddy Roosevelt dresses.
The interviewer then asked Coco and her husband about the importance of humor inside the bedroom.
Many people think they need a good sense of humor for a good and happy marriage life, and the interviewer wanted to know if Coco and Ice-T bring humor to their bedroom.
For that, Coco replied that they never bring humor in the bedroom. She prefers seriousness in her sensual time. In the interview, he said that his wife's willingness only matters and nothing else for him.
The interviewer was funny in the interview, and Coco said that she likes those guys who make her laugh. The interviewer thought it was inappropriate to tell such things by Coco in front of her husband.
Coco Austin's Butt Is Natural
Coco and her husband gave an interview in Entertainment Tonight. Coco and her husband Ice-T talked about the rumors and Coco's butt.
The host of the show was a plastic surgeon Dr. Christopher Johnson. Ice-T started by talking about the rumors about his wife. Coco has always been in the limelight because of her butt.
People talk about her butt and spread rumor's that they are fake butt. They think that her butt was implanted by plastic surgery. But Coco denied it.
She revealed that it was her natural butt, and there was no implantation.
Ice-T said that he doesn't let anyone touch his wife's butt, but Christopher was allowed to inspect Coco's butt since he was a professional doctor.
Still, Ice-T felt a bit strange seeing another man touching his wife's butt. Hence, the doctor mentioned in his statement that it was just for medical reasons that he was touching Coco's butt.
Coco also stood up and let the doctor observe her butt. The host then touched her butt.
He then revealed that Coco was not lying about her butt. He said that he could feel all three muscles of Coco's butt.
He also added that there was no sign of any implantation or injections. The doctor hence certified that she had a natural butt.
He also expressed that he was honored to touch the butt of Coco, as according to most people, including the doctor himself, they agree that Coco's butt was one of the iconic butts at that time.
The crowd was also cheering on Coco as she proved that she really had a natural butt, and there was no work done on her booty.
Coco Went Naked In Front Of Nephew
Many people who follow Coco and are her close fans know that Coco is a nude model.
She is open to being naked for a photo shoot and has no hesitation om what she does.
She is often featured in magazines and other platforms where she does her photo shoot.
But she expressed that all those photos of her are photoshopped, and she is not too happy about it.
She wants to show her authentic self to her fans and the world. Hence, she often does natural photo shoots and posts them on her Twitter account. She reveals herself and her family to the world.
She naturally demonstrates everything in her photos and show. But the same thing got her into a problem.
Coco revealed that she always sleeps naked in bed. She has no shame about it, as many girls do sleep naked.
She was once sharing the room with her sister, who was too close. They are so close that being naked before her sister is not a problem for her.
Her sister also has a six months old baby, Coco's nephew. Her nephew cried in the middle of the night, so Coco went to make her nephew sleep again, although she was naked.
Her sister saw the same thing, and she found it cute. So her sister took their photo.
When Coco saw it, she found the picture cute and posted it on her Twitter. But the people took it negatively.
People started spreading rumors that Coco was naked in front of her grown-up nephew. Many people were offended.
On the other hand, Coco said that she shows all of her life to people naturally, and it was just a part of it.
Everyone, including the baby's mother, was okay with it. So it was not a big deal to make a controversy out of it.
Net Worth
As of 2021, the net worth of Coco is estimated to be over $5 million, and she earns through being a Dancer, Glamour Model, and Web Personality.
She is one of the most successful personalities in the entertainment industry and is also famous for being the wife of Ice-T.
Age
Chanel is currently five years old, born on 28th November 2015 in Englewood, New Jersey, US.
Coco is presently 42 years old, born on 17th March 1979, in Tarzana, California, U.S.
Relationship Status
Coco is currently married to her husband named Ice-T, an American rapper, songwriter, actor, and producer.
They have been living happily together for a long time, and they are very happy in their marriage. Even though they have 20 years of age gap between them, they are in love with each other.
They got married in 2005, and they look perfect together whenever they are together. Before Ice-T, she divorced her ex-husband Mike Williams.
The couple is blessed with their daughter Chanel Nicole Marrow.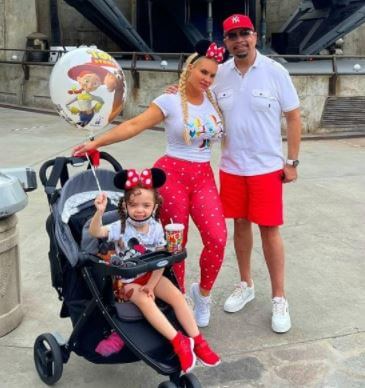 How did they meet?
They first met on the set of a music video that was being filmed by one of Ice-T's pals.
Ice-T was feeling kind of not okay that day, his friend sent Coco over to him to cheer him up, and they had a conversation, and Ice-T asked her on a date, and they started dating.
Coco still breastfeeds her five years old daughter Chanel
Coco does not worry about breastfeeding her five-year-old daughter. She has also told that she won't stop breastfeeding her daughter until she doesn't want it anymore.
Her daughter still enjoys breastfeeding, and breastfeeding is a big bonding moment for her and her daughter.
Ice-T also defended his wife for breastfeeding their child as they have received many criticisms for breastfeeding for 5 year old.
Visit Doveclove For Spicy Articles Of Your Favorite Celebrities
Subscribe to our Newsletter