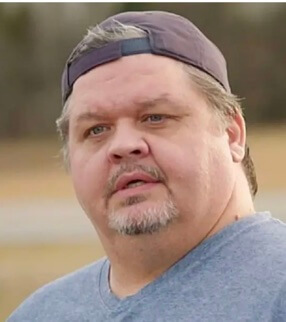 Chris Combs is Amy Slaton's brother, a YouTube star and TV personality.
Chris's Weight Loss Journey
Chris underwent a significant transformation after appearing on the TLC show "1000-lb Sisters '.
He worked hard to lose weight and improve his health. His primary motivation was to help his sister Tammy Salton while also turning his life around.
Chris was determined to change his unhealthy eating habits and stay dedicated to his goals.
As a result, he has made remarkable progress on his weight loss journey, which has positively impacted his overall well-being.
For years Chris couldn't enjoy amusement parks because of his weight. He couldn't go on rides or have fun like others. But after his weight loss, he can do anything he likes.
But during Season 3 of "1000-lb Sisters", his hard work paid off, and he realized that his weight wouldn't control his life.
Going on a rollercoaster was a significant moment for him, showing the end of a difficult time.
Chris decided to take charge of his life and stop making excuses. His dedication inspired his family to keep going despite their challenges.
Now he can live life to the fullest and no longer watch from the sidelines.
Over the years, Chris constantly worried about how his weight affected his life, with concerns about restrictions and limits.
Even after losing a lot of weight, those worries lingered. But he was trying to be more positive and believed he could do many things now.
His body size doesn't hold him back anymore. It felt incredibly liberating when he achieved a milestone in season 4 of "1000-lb Sisters" riding a horse.
He was initially worried about the horse, but it was okay.
Still, he has trouble acknowledging his success, but he is proud of his achievement and wouldn't change them for anything.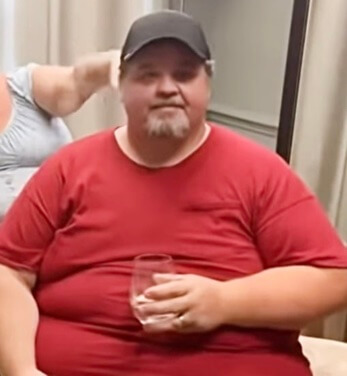 Amy Heartbreaking Childhood
Amy was born in Dixon on October 28 in 1987. Her parents are Frank and Darlene Slaton.
Her sister is Tammy Slaton. When she was young, her family faced financial difficulties, living in a poor neighborhood.
As a result, they primarily relied on fast food or church charity food which led to severe health issues for Amy and her sisters like diabetes, asthma, thyroid disease, and more.
Amy had a tough childhood experiencing verbal and psychological abuse from her family members.
Eating became her way of coping with the anxiety and stress caused by her difficult upbringing.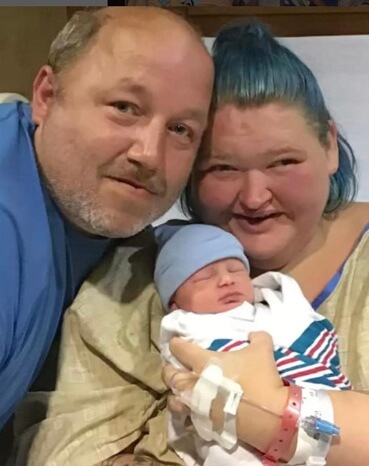 Age And Net worth
Chris was born on 29 October 1980, and his net worth is about $ 80k.
Chris's Sister Amy's Separation From Her Husband
Chris posted a heartwarming message on Instagram to all single parents, especially single dads like him who are taking on both mom and dad roles.
He thanked them for all their efforts to provide their children with a better life than they had growing up.
The message comes after news that Chris's sister Amy's split from her husband, Micheal.
Amy moved out of their Kentucky home with her two sons, Gage and Glenn.
The divorce proceeding seemed to get messy as a court ordered them to stay 500 feet away from each other and not make public statements about one another.
However, when it came to their kids, the judge ruled for joint custody and a parenting schedule to maximize kids time with each parent.
After the split, Amy has been embracing her new life showing off her weight loss progress at a music festival.
On the other hand, Micheal has remained relatively quiet since the separation.
Amy and Michael were high school sweethearts and became parents to Gage in November 2020 and welcomed Glenn into their family in July 2022.
Visit Doveclove For Spicy Articles Of Your Favorite Celebrities
Subscribe to our Newsletter