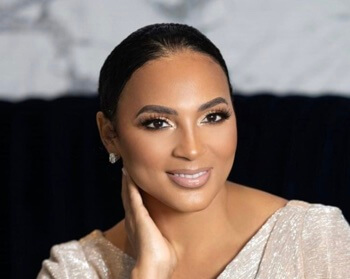 Clerenda McGrady is the wife of retired NBA player Tracy McGrady, who is known as TMac.
She used to work as a presenter for Thryv 360 TV. She was also a speech therapist. She is an author and life coach.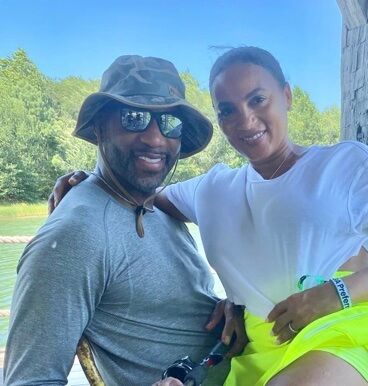 Married Life Of Clerenda
Clerenda is happily married to Tracy McGrady. They tied the knot in 2006.
They dated for a decade before getting hitched. The couple is blessed with four kids, Layden McGrady, Layla McGrady, Laymen McGrady, and Laycee Aloa McGrady.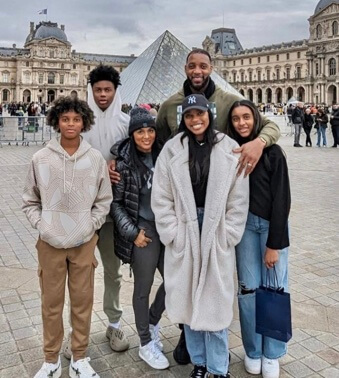 Tracy Burst Into Tears While Talking About Kobe
In an interview, Tracy remembered his close friend Kobe.
He was devastated by his dear friend and daughter Gianna's untimely death. They died in a helicopter crash in 2020.
He said that he shared a strong bond with Kobe that nobody had.
He mentioned he had an instant connection with him when he met him for the first time. He used to hang out with him in his house.
He shared that they used to watch Michael Jordan videos. He revealed that Kobe always said he wanted to die young.
He said he used to lean on him for advice when he was a rookie, as Kobe also went through the same phase as Tracy.
Tracy said that they were brothers. He said he reconnected with him after they became dads.
He said that he loved Gianna. He used to hug her and watch her play.
Age
Her husband Tracy is 43 years old.
Net Worth
Her husband Tracy's net worth is estimated to be $70 million. He has managed to earn this fortune from his career as a basketball player.
He earned more than $160 million during his NBA career.
His annual salary was $23 million during the final years of his career.
Tracy Talked About Playing With Kobe Bryant
Tracy and Kobe started playing professionally when they were teenagers. Tracy was 18 years old when he met Kobe.
They played from different teams, but they knew each other. TMac used to play for Magic, and Kobe used to play for the Lakers.
Kobe said that Tracy was very athletic and taller. Tracy was a very reserved kind of person.
He revealed that he had never played around someone so hardworking as Kobe.
Tracy said though he was athletic, he learned his work ethic from Kobe. He said that Kobe was a very sharp-minded player.
When he was on the basketball court, he forgot about who his friend and opponents were.
He said he was always bringing his best game to the court. He said Kobe was a very sarcastic person and joked around him.
Kobe Dragged Tracy To A Roller Coaster
Tracy and Kobe were very close friends. They used to do fun stuff. Kobe once dragged Tracy on a roller coaster.
Tracy was scared of the roller coaster. In his defense, Tracy said he had just had lunch before going on a roller coaster.
He was not feeling good about going there. But Kobe dragged him, and the whole time he was terrified.
Kobe revealed that Tracy was about to puke the whole time. He was very pissed with Kobe that he even talked with him.
TMac Is Taking Off All His Tattoos
TMac revealed that he was getting rid of all his tattoos.
He said he got those tattoos when he was a teenager and was trying to find his way.
He said he has been undergoing treatment for six months to remove his tattoos.
He said he is in a different mindset at this stage and doesn't want those tattoos inked in his body for the rest of his life.
Visit Doveclove For Spicy Articles Of Your Favorite Celebrities
Subscribe to our Newsletter