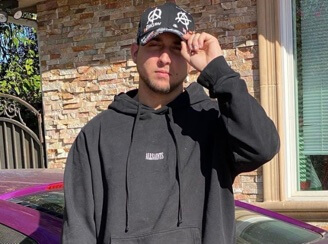 Corey Scherer is an American YouTuber. He is famously known for making dance vines and prank videos on his YouTube channel.
His father's name is Allan Scherer, and his mother's name is Christy Scherer.
He was born in the year 1995 and has his birthday on September 13.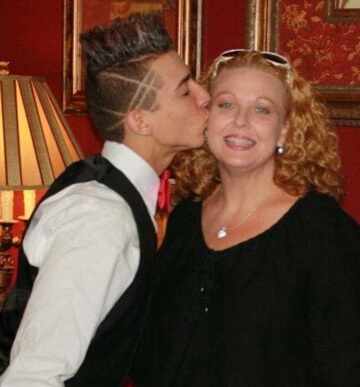 Who Is Corey Currently Dating?
Corey is currently in a relationship with his longtime partner, a makeup artist, Devyn Lundy.
They have been dating each other since 2015. Devyn and Corey both make YouTube videos together and in 2017, they started a joint YouTube channel named Corey and Devyn.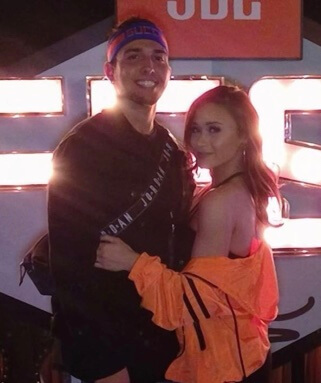 Did Corey Break Up With Devyn?
In 2019, Corey and his girlfriend Devyn decided to end their relationship. But they got back together again.
Corey Got Cheated
Many fans adored Corey and Devyn, and after their break up, many assumed that Corey's girlfriend cheated on him.
There was news circulation of Devyn cheating, but Corey confirmed that Devyn never cheated him.
On the other hand, Devyn got heartbroken seeing that false accusation on Twitter.
The Reason Behind Corey's Breakup
Corey broke up with Devyn because of his need to be alone.
He revealed in his video that he felt like he needed some alone time and thought he was better off alone.
His friends were single, too, and that influenced him to be single and think that his friends were living the life he wanted for himself.
Because of that argument started between him and his partner, and at a point, they both were so drowned in their emotion that they thought of breaking up.
Living Together After Break Up
Corey and Devyn talked about their breakup in one of their videos, where Devyn said they lived together even after breaking up.
They were done with their relationship, although none of them were ready to leave each other.
They stayed in the same house, and both had difficulty staying away.
Corey and his girlfriend Devyn both had mixed feelings. They didn't want to be together, but still, they wanted to stay, and because of that, none of them left the house.
Visiting Ex Frequently
It was in 2020 when Devyn finally decided to leave the house. She moved out and went to live separately, but at that time, she and Corey couldn't keep each other out of their life.
They texted and talked, and Corey was the one who helped Devyn settle into her new apartment.
Even after living separately, they visited each other in their apartment.
Corey's First Kiss
Corey and his partner both had their first kiss when they were just a teenager.
Corey was 19, and Devyn was 18 when they first kissed at Corey's trampoline.
Both of them were lying on the trampoline and enjoying watching the stars, and there was a moment when they kissed.
They explained that it was a quick and childish kiss.
Corey's Favorite Memory With His Partner
Corey and Devyn have been together for many years and have had many beautiful moments together.
Among all those memories, Corey's favorite memory with Devyn was their date at Bush Garden.
Devyn was the one who planned the date for them, and it was on her birthday.
They were dating at that time and were just friends. They were comfortable, talked, and went to the theme park.
They remembered going up to a tower. Devyn was trying to impress Corey, so she pushed to show her bravery but got terrified.
Corey had so much fun with Devyn, and it's the best memory he had with Devyn.
Corey And His Partner Revealed A Secret
Corey and Devyn discussed many things in the Q&A session that Devyn posted on her Channel.
Corey revealed that his girlfriend talks in her sleep.
Usually, he falls asleep before Devyn but sometimes when he can't sleep, he hears his partner murmuring something, but when he tries to ask her what she is saying, she never replies.
After that, his girlfriend revealed that Corey farts in his sleep, but Corey defended it, saying that he has never farted in his entire life, so Devyn is just making up.
But Devyn claimed that Corey does fart perhaps once a week.
Visit Doveclove For Spicy Articles Of Your Favorite Celebrities
Subscribe to our Newsletter