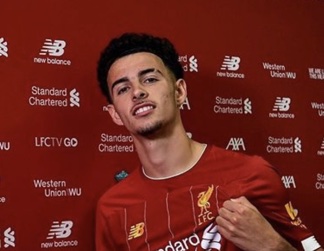 Curtis Jones is an English professional football player. He currently plays for the Liverpool football club in the position of midfielder.
His parents raised him in Liverpool, United Kingdom. He is an English citizen.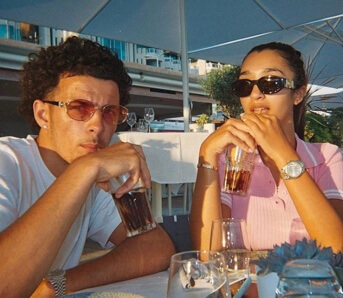 Married Life Of Curtis
Curtis is not married yet. However, the young player does have a girlfriend.
He is currently in a relationship with a girl named Saffie Khan, whom he met in 2019.
Curtis has been spotted with his girlfriend many times.
Curtis has posted pictures of him with his girlfriend, proving they are dating each other.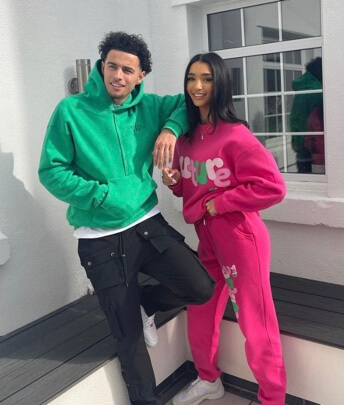 Age
Curtis is 21 years old. His height is 1.85 m.
Net Worth
Curtis has a net worth of 3 million euros. He earns from playing football, sponsorship, and many more.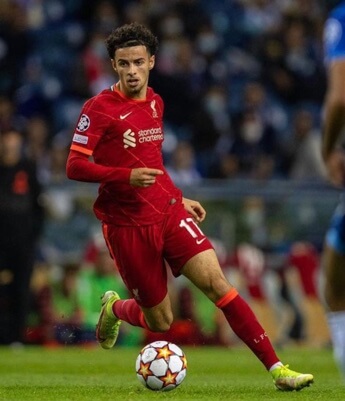 Curtis Stopped Darwin From Celebrating Like Messi
Curtis went against RB Leipzig along with his team Liverpool FC. Curtis's teammates Darwin scored four goals in 45 minutes in that match.
It was a historic moment for Darwin as the number of goals in a single match scored by him was high.
After his goal, he celebrated as Messi does after scoring. He pointed to the sky and thanked me for the goal.
But Curtis stopped him from celebrating. People thought that Curtis stopped Darwin because he was copying Messi.
But it was not the case in the match.
The time was running, Curtis knew that time was really important in any match, and he didn't want Darwin to waste time.
So he stopped Darwin from celebrating.
Curtis Always Hangout With Older Guys
Curtis revealed in an interview that he had older friends, and he used to hang out with people older than his age.
He expressed that this habit helped him as a player and sustained him as one of the best youngest players in the club.
He said that he has become mature by being around mature men all the time.
He knows the worth and values of the stuff he is getting now.
He appreciates all the good things he has now, opportunities, and training with the best people.
Moreover, he revealed that he could handle mature players on the pitch due to his habit.
Curtis Was Always Confident
Curtis gave an interview to VERSUS where he talked about the kind of person he is.
He said that he is the humblest guy anyone can imagine off the pitch. He gives his time to anyone possible.
He talks politely, believes in helping others, and has separate time for his fans.
He has also done much for the place he came from and is good with his family. But on the pitch, he is a confident guy.
He is not sacred to playing with senior players and can dominate them.
Growing up, he never had low confidence, which helped him in his games.
Curtis Doesn't Want To Go To Past
Curtis and his teammate Arnold gave an interview to Liverpool where they were asked about their preference for time travel.
Arnold said that he wants to go to 100 years past. He expressed that New York and Liverpool then were great.
According to time, it was an authentic age, and he would love to follow the past's fashion.
But Curtis strongly doesn't want to go to the past. Moreover, he seemed to be having a great time at present.
So he wants to stay in the present. But if he was to do time travel, he expressed that he would go to the future to see what the future holds for him.
Visit Doveclove For Spicy Articles Of Your Favorite Celebrities
Subscribe to our Newsletter