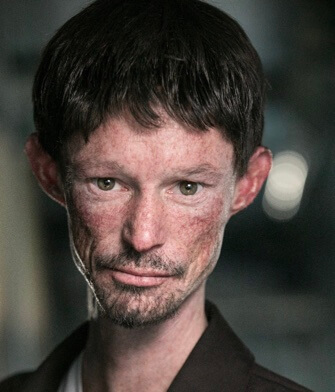 Darren Kent is a late actor known for his role in the Emmy-winning HBP series Game of Thrones, where he portrayed the role of Goatherd.
He was born and raised in Essex, but his parents' names are unknown. He was also a writer and producer.
He debuted in the acting industry in 2008 with the horror movie Mirrors.
Darren had a rare skin disorder and suffered from diseases like bone disability and arthritis.
Death At The Age Of 36
Darren's agent, Carey Dodd Associates, confirmed Darren's death. He died on 11 August 2023.
The agent expressed his condolence through Facebook, which stated his friend and client had passed away peacefully on Friday.
His best friends and family were by his side during his last moment.
The actual reason behind his death has not been revealed. However, he was dealing with some illness for a long time.
His friends from the industry paid tribute to him.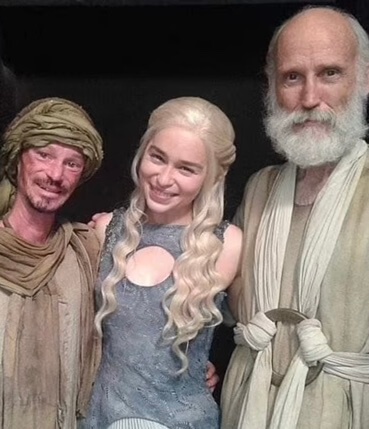 Was Darren Married?
Darren was not married to anyone. He was not in a romantic relationship with anyone.
Age
Darren was 36 years old at the time of death. He was born on 30 March 1987. He was 5 feet 4 inches tall. He weighed around 64 kg.
Net Worth
His net worth was estimated to be $1.7 million.
Darren Talked About His Movie Sunny Boy
Darren played the role of Danny, the movie's main protagonist.
He said his character suffered from a rare skin disease called XP.
In simpler terms, the character Danny was allergic to the rays of sun.
His skin was sensitive to the sun. He said his character loved his life as a vampire in darkness.
He told Danny could only go out at night and had to be protected, or his skin should be covered properly to block all the UV rays if he went out during the daytime.
He mentioned it was a challenging role but one of his favorite character of his career.
He shared he also personally found the movie very interesting. He admitted it was one of his most challenging roles ever.
He said the movie's shooting started during hot weather, and they had to shoot on the hottest days.
He revealed since his character went out during the daytime too, he had to go out in the scorching sun to do scenes with a UV-protected mask on his face wearing a balaclava.
He said he sweated a lot when wearing his costume and shot in the heat, nearly killing him.
However, he was happy that they shot in hot weather as he felt how his character would feel and how a person dealing with such illness would feel.
He mentioned he got a chance to live the role realistically. He said he was happy to work with the director as she helped him live and go through the illness.
He added he would not have been able to appreciate his role without her.
What Inspired Darren To Become An Actor?
In an interview, Darren shared that he always wanted to become a singer when he was a kid.
He said he used to participate in singing competitions and sing in karaoke.
He revealed he used to follow Pop Idols and X-factors. He became a broker after college, but later he realized that the world had more significant opportunities.
He attended drama school, realized that he was different and expressive, and decided to pursue his career in acting.
He said he got immediately cast for a movie.
Visit Doveclove For Spicy Articles Of Your Favorite Celebrities
Subscribe to our Newsletter