David Harper is the ex-husband of the late American singer and songwriter Anita Pointer.
He had a daughter with the late singer. He is an American citizen.
About David's Former Wife, Anita
Anita was a singer and songwriter well known for being part of the vocal group Pointer Sisters.
She was born to her mom Elizabeth and dad Reverend Elton Pointer. She grew up with her five siblings in Oakland, California.
Her full name was Anita Marie Pointer. She died on 31st December 2022 after battling cancer.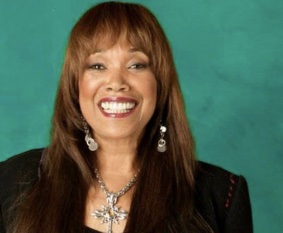 Married Life Of Anita
Anita was married two times. Her first marriage was with David Harper.
She got married to David back in 1965. At that time, Anita was only 17 years old girl.
A year after their marriage, they welcomed their first child, Jada, and in the same year, they ended their marriage.
Anita's second marriage was with Richard Gonzalez. They tied the knot back in 1981.
Sadly Anita's second marriage also didn't work, so they divorced.
Anita didn't date anyone after her second marriage didn't work, which means she remained single till her death.
Age And Net Worth
His ex-wife Anita was 74 years old at the time of her death. She had a net worth of $5 Million.
David's Daughter Died Of Cancer
David and his ex-wife Anita had a daughter named Jada Rashawn Pointer.
It was found that Jada was suffering from a critical illness because of her pancreatic cancer.
It turned out that the cancer was already spread over her body; sadly, she died at age 37.
Fortunately, she was alive to listen to the song of her name, "Jada", music made by her mother and aunts.
But with her death, she left her daughter Roxie all alone. With a big heart and great love, Anita took over the custody of her granddaughter Roxie after the death of Jada.
Anita Was Not Allowed To Do Anything
Anita was one of six children of their parents; to people's surprise, they were the closest siblings from the beginning.
According to Anita, they were only allowed to go to church. Besides that, their parents strictly restricted going to parties, movies, games, and even in the neighbourhood.
So all they had in the name of entertainment was each other. They used to be so crazy that their father screamed that they were the craziest children.
She also expressed that her mom and dad used to go to church every night, and after they left, she and her siblings used to insert their skirts into their panties and put up a show.
They used to find happiness within themselves every day.
Anita Wants People To Feel Peace
Anita revealed in an interview that she and her sister's main songs were based on emotions, relaxation and enjoyment.
They hence similarly wrote the lyrics in the beginning. But they only got an offer for Jazz, so they did the genre for quite a while.
But later on, releasing their album, they also released songs they wanted people to hear.
Anita said she wants people to be happy and chilled while listening to her sing.
She wants people to forget all the pain and tensions in their life and find peace in their minds through their music.
It was what she worked and wrote for.
Not just Anita but her brother also believes in spreading peace over the world.
Anita Cries While Listening To Music
Anita's brother revealed in an interview that Anita was the kind of person that never played songs or even notes in her house.
Although Anita is a musician and singer, she avoids the notes and songs when she stays home.
It was revealed that Anita is an emotional person. She opened up that she starts to cry whenever she hears minor chords and a few notes.
She feels the music and its tones, and they emotionally attack her. She cannot control her tears.
Not all types of music make her cry, but still, she cries on most of the notes.
Visit Doveclove For Spicy Articles Of Your Favorite Celebrities
Subscribe to our Newsletter