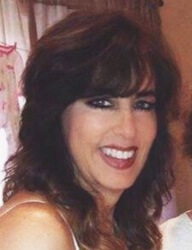 Diane Monet is the mother of American actress and singer Daniella Monet.
She has two children, a daughter Daniella, and a son Mario Monet, with Louie Zuvic. She is an American citizen.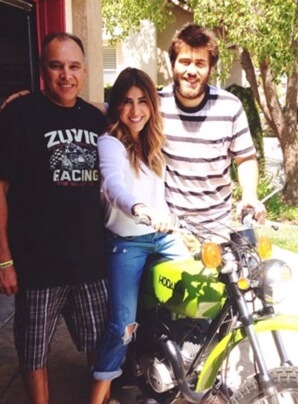 About Diane's Daughter Daniella
Daniella is an actress and singer, well known for her role in the TV series Zoey 101 as Rebecca Martin.
She has shown her appearance in many movies and TV shows. Daniella was born to her mom Diane and dad, Louie, in West Hills, LA.
She has a brother named Mario.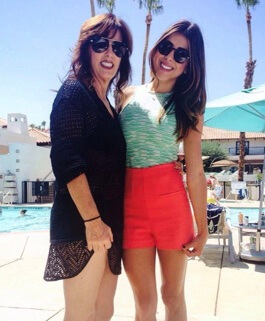 Married Life Of Daniella
Daniella is currently married to her husband, Andrew Gardner. They got married on December 29, 2022.
They have two children together, a son Gio James Gardner and a daughter Ivry Monet Gardner. Both were born before their marriage.
Their first son was born in the year 2019, and their daughter was born in 2021.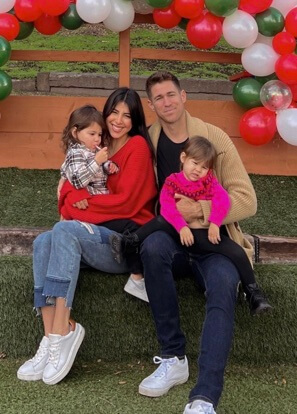 How Did Daniella Meet Her Husband?
Daniella met Andrew back in 2011 through their mutual friend.
They started talking on Facebook, and after getting together, they started dating.
They dated for six years straight, and in 2017, Andrew proposed to Daniella.
Daniella got very nervous when her partner proposed, and they were literally in tears. And she accepted his proposal.
After five years of engagement, they tied the knot.
Age And Net Worth
Her daughter Daniella is 33 years old. She has a net worth of $3 Million.
Diane Faced Cancer And Became Vegan
Diane's brother-in-law had cancer, and his wife hired a chef for the vegan diet for him.
Also, after a little time, Diane and her husband were found to be suffering from the disease. Hence, they, too, became vegan.
Their daughter Daniella also learned much about veganism through her aunt and parents.
Also, she once went to the rodeo, and the brutality towards animals made her become a vegan at 13.
She also read the book called Skinny B*tch, where she read about the brutality of animals on farms that was described in that book. It made her strongly shift towards veganism.
Daniella Is A True Vegan
Daniella has been a vegan since age 13, but by the time she was 29 years old, she launched her own vegan company to make changes in the world.
With a partnership with actress Evanna Lynch, she opened a cosmetic business named Kinder Beauty in 2018.
The company produced many cosmetics and makeup products that were purely vegan.
Both the beauty business and her entrepreneurship stepped into the food business.
She opened a Mexican restaurant names Sugar Taco. Like her makeup business, it was also purely vegan.
Even the interior of the restaurant was environment-friendly. She is inclined to create a vegan world.
Daniella Found The Show, Victorious, Sexual
Daniella worked on a Nickelodeon Network show, Victorious, from 2010 to 2013.
In those years, the actress found the show to be sexual sometimes, which was inappropriate as it was a kid's show.
Daniella accused the maker of the show Dan Schneider of going against the rules of the standards set by the network.
Daniella revealed that not just sexual actions, the maker also promoted some dresses that were too sexual to be worn in a kid-based show.
She also expressed that those dresses were very uncomfortable for even adults.
She also accused Dan of taking photos with the teens in the show, keeping them in his lap.
She tried to contact Nickelodeon, but the company ignored her.
Daniella Is Matured As A Mother
Daniella is a mother of two, and in an interview, she revealed that she has grown mature after being a mother.
She learned to become confident and stand up for herself after being a mother.
She also learned to grow up as a businesswoman and in her relationship more than ever.
By chance, her thinking capacity and development of her opinions uplifted her standard.
She also expressed that she wanted to set an example for her son about independent women.
She wants to show that females can also reach great heights of success.
Visit Doveclove For Spicy Articles Of Your Favorite Celebrities
Subscribe to our Newsletter