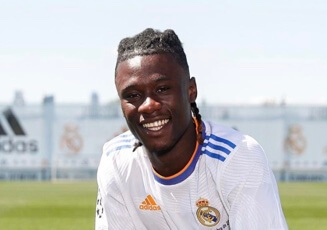 Eduardo Camavinga is a French professional footballer. He currently plays for La Liga Clun Real Madrid in the midfielder position.
He is also on the national team and plays for France's national team. He was born to his parents, mom Sofia and dad Celestino.
He grew up with his four siblings in Cabinda, Angola. He is an Angolan- Congolese-French citizen by his nationality.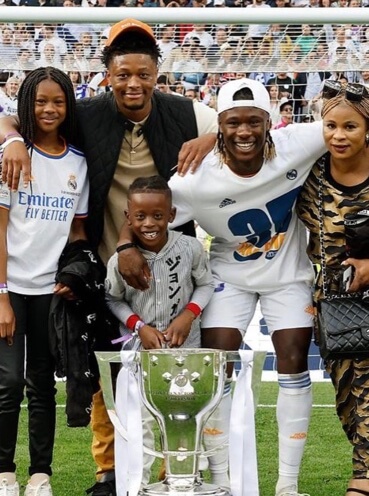 Relationship Status
Eduardo is not married yet. Also, he doesn't have a girlfriend.
Age And Net Worth
Eduardo was born on 10 November 2002, and his current age is 20 years old.
Eduardo's net worth is 4 million euros.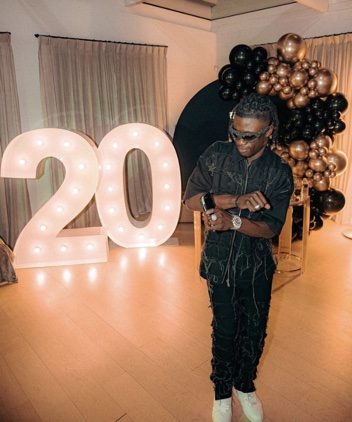 Eduardo's Only Hope Of Family
Eduardo was just 11 years old when the Rennes Youth Academy signed him. He was also given French citizenship.
But when he was returning home from his school, he lost everything.
Due to some electric shocks, his house was on fire. He saw his home being destroyed by fire.
The firefighters were doing everything they could, but he lost everything.
His French citizenship and contract paper with the Rennes club were also in that house.
After some time, the community helped them to settle into a new place.
His father told him that he was the only hope for the family and had to do everything he could.
Rather than taking pressure, he was all motivated and pumped up.
He had hoped to keep his family happier. His same spirit made him successful.
Never Wash Ronaldo's Shirt
Eduardo is a learner, and he is always learning from every player. But growing up, he had few idols that he looked after.
He really likes Pogba and never forgets to follow him.
Pogba also said that Eduardo is somewhat like him, who is really ready to learn and work hard.
Moreover, Eduardo is also inspired by Karim Benzema, who helped him cope with Real Madrid.
But what is crazier is that he got a shirt from his other idol, Cristiano Ronaldo, in one of the national matches, and he expressed that he would never wash that cloth.
He wants to hold on to the shirt worn by the legend without bringing any change to it.
Eduardo Suffered From Eczema
Eduardo revealed in an interview that since his childhood, he suffered from a disease named Eczema.
Many white spots and rashes develop in his skin when his skin is dry, and those spots and rashes get bad if he cannot apply hydration cream.
Hence he revealed that he carries two hydration creams with him anywhere he goes.
He revealed that it was something he could not go anywhere without, and it is one of his top things on the property list to take anywhere.
He used the big hydration cream at home and in matches, but the small one is for his travel.
He said that big bottles are sometimes not allowed in the airport. Hence, to travel, he needs small hydration cream.
Eduardo Always Wears Necklace
Eduardo is a deep heart Christian who always goes to Church and prays.
His parents have always taught him to pray to God for his well-being; his mother even gave him a symbolic Jesus Christ necklace.
He never ever forgets to wear the necklace. He said that he never left home without that necklace.
The necklace his mother gave him was taken by a person during the match.
So after the match, he immediately bought the new one.
He revealed that players are not allowed to wear things like a necklace on the pitch, so he prays a lot before the match to take out his necklace.
And after he is done with the match, he immediately wears it.
Visit Doveclove For Spicy Articles Of Your Favorite Celebrities
Subscribe to our Newsletter