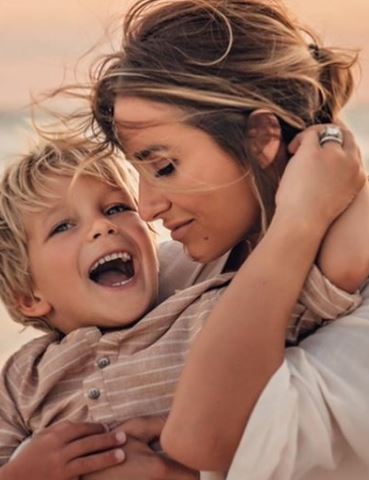 Eric Decker ll is the son of an American country-pop singer-songwriter, former reality television personality, and entrepreneur Jessie James.
His Family
His father's name is Eric Decker, a former footballer. He was born on March 15, 1987.
His mother's name is Jessie James Decker. She was born on April 12, 1988, in Vicenza, Italy.

The couple got married back on June 22, 2013. They have three children, two sons, and a daughter.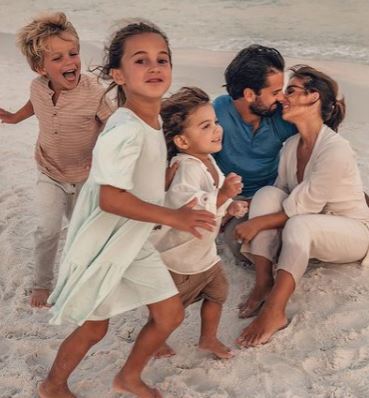 Eldest daughter Vivianne Rose Decker, second son Eric Decker ll, and the youngest son Forrest Decker.
About Mother, Jessie James Decker
Jessie was born to the mother Karen Johnson and father Robert James in Italy of Veneto on an American military base.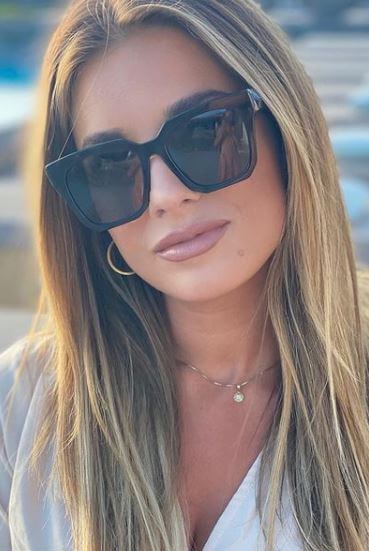 She was the eldest among her two siblings, sister Sydney Rae Bass and brother John James.
In the early 2000s, Jessie's mother married Steve Parker, who served in the US air force.
After her mother's second marriage, she had two step-siblings, Ashley and Alex Parker.
Jessica began singing at the young age of two. At the age of nine, she participated in a talent contest and won after singing "I want to be a cowboy's sweetheart."

She even started writing songs by then. She used to make weekly trips to perfect her songwriting skills at the age of fifteen.
At the age of seventeen, Jessie signed a contract with Mercury Records.
She thought that she would be producing a country record. But later, she was told to sound like Britney Spears and record a pop album.

Jessie's debut album was released in 2009, which got debuting at number twenty-three on Billboard 200.
Her second album's first single, "Wanted," got at number 40 on the Billboard Hot 100.
Parents Married Life
On June 22, 2013, Jessie got married to an NFL wide receiver Eric Decker. They celebrated their 8th wedding anniversary this year.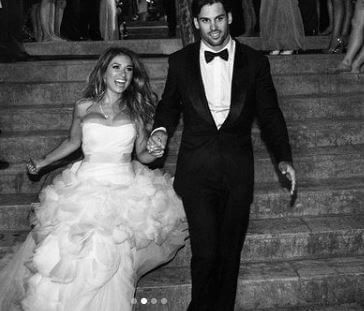 In 2013, the couple started a reality show, Eric & Jessie: Game On, which ran for three seasons.
Soon the couple announced that they were expecting their first child in September 2013.
In March 2014, they welcomed their first child, daughter Vivianne Rose.
Later, in September 2015, the couple welcomed their second child, son Eric Decker ll.
The couple didn't stop in two. They again announced that they are expecting a third child.
In March 2018, the couple welcomed another child, son Forrest Bradley.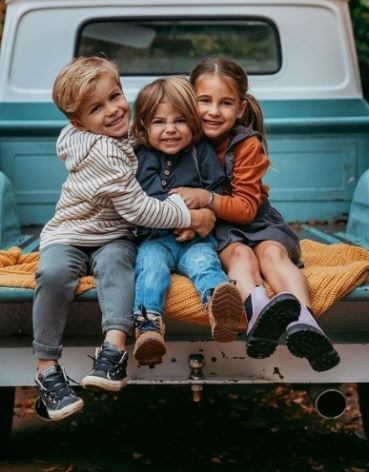 Confident on talking about bikini
Eric Decker II's mother Jessie gave an interview to "Page Six" where she talked about her husband, her fashion designing and children.
Jessie has her own brand named Kittenish, and her husband Eric is also her business partner and he is very supportive towards her. She collaborated her brand with the Juicy brand so that she could bring something new.
As a teen, she always thought about the Juicy brand. The tracksuit of Juicy was all she wanted, but it was difficult for her to afford it at that time. She wanted those so badly in those days, but now she has one, and she is really happy about that.
She has to own it and get a chance to design it. She talked about her shop Kittenish. Her shop has clothes used in the 1990s, which makes it similar to the Juicy brand as it also executes the early 2000s tracksuit.
So she wants to build a connection between the fashion of the early 1990 and now through her Kittenish brand and Juicy. She talked about her insecurity that she had as a 1990s girl.
Back in time, there was the style of thin brows, and she had a very think brow, which lowered her confidence.
The interviewer also asked her about the swimsuit, how she feels wearing it, and how she will design it. She replied that she feels too good wearing a swimsuit and talking about her new design idea of a swimsuit.
She wants to make it better and bring some changes to it so that women of different categories can wear it. According to her, she belongs to that kind who feels more confident by the less covering body, so she wears a wide-open swimsuit.
But there are also many women who like covering it, so she wants to design those swimsuits, which is good for those women who like their body parts fully covered.
To know more about the interview, do check the link
Mother Sexy Photo Post Controversy
Jessie got under fire after posting a sexy post on her Instagram. She posted this sexy picture on her Instagram.
In that sexy picture of her, her fans noticed her son in the photo's background. She got a lot of negative comments afterthat.
One of the social media comments was, " You walk around like that your kids around."
Meanwhile, Jessie clapped back by replying, "Yes, no different than a swimsuit. I teach my children the body is beautiful".
Net worth
He's only five years old, while his mother net worth is structured below:
| | |
| --- | --- |
| | Jessie |
| Net worth | $10 million |
| Income | American Country-pop singer-songwriter, former reality television personality, and entrepreneur |
Age, Height, and Weight
He was born in September 2015, and his current age is five.
He is American.

Visit Doveclove For Spicy Articles Of Your Favorite Celebrities
Subscribe to our Newsletter