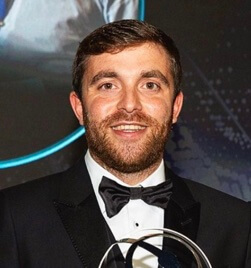 Fabrizio Romano is a sports journalist. He is well known for his skills in football transfer news.
He is also very famous for his tagline "Here We Go." He was born in 1993 and has his birthday on February 21.
He came from a Christian catholic family. He is an Italian citizen by nationality.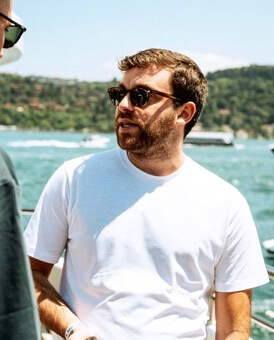 Married Life Of Fabrizio
Fabrizio is not married yet, so he doesn't have a wife. Also, his relationships are out of the spotlight, so whether he is dating anyone is unknown.
He hasn't talked about his love life openly, so he might be single or privately dating anyone.
Age And Net Worth
Fabrizio is 30 years old. He has a net worth of $1 Million.
Fabrizio Is Grateful For His Fans
Fabrizio has been sharing the football transfer news with the world for a long time now.
Because of his hard work and honesty, he managed to win the Best Football Journalist Award in 2022.
He shared his happy moments with all his fans, who helped him achieve the most significant achievement of his life through his social media.
He wrote how grateful he was for his fans who supported him and reacted to his football news.
He also thanked the people who voted for him to win the award and the jury for their decision.
He always dreamed about being a great journalist, and his dream finally came true by winning the award.
He was pleased that he got the award, and it was so special for him because he knew there were other better journalists out there who deserved the award as much as he did.
Fabrizio Doesn't Sleep
Fabrizio has gained the trust of most football fans, and because of all the genuine news he shares related to transfers, football people started trusting him unquestioningly.
Over the years, he earned the trust of many people, and it is not an easy job to do so.
He revealed that he spends most of the time on his phone to share news with the world.
He shared the screenshot of his screen time, showing that he spends 17 hours and 37 minutes on his phone, which is a lot.
After that, people started getting concerned about his sleep schedule.
Many people commented that he never sleeps and even joked about he tweets about all the football transfer news even though he was asleep.
A Random Call Changed Fabrizio's Life
Fabrizio's journey of being a journalist started when he got a call from a man.
Before that, he worked on some Italian websites in Napoli, Italy.
He was 17 years old when he started working on websites. But one day, he received a call from Barcelona.
The guy who called him worked at Barcelona Academy, and he asked Fabrizio if he could publish a story on the rumor that he was working on about Macri Cardi and Gerardo.
So Fabrizio immediately said and asked for the information, and then he published it.
It was his first story that he worked on, and then his life completely changed.
He started working on transfer stories more and more, and now, after years, he is one of the trusted journalists in the football world.
He still thinks that the man got his cell number because he was just an ordinary boy.
Fabrizio Gets DMs from Players
Fabrizio shared about his work in the interview with The Rest Is Football.
He has been in journalism for a long time, and it takes lots of time and research to give the proper news.
Before, it wasn't easy to get the news from the players as it was hard to reach out to people on Twitter, but after Instagram was introduced, his work became more accessible.
He could directly text the players to ask anything about their transfer.
Most of the time, he gets texts from players, and they ask him to share their information.
Instagram makes it easier for him and his players to contact each other, and sometimes, he even gets texts from the big players asking him to share their information publicly.
Visit Doveclove For Spicy Articles Of Your Favorite Celebrities
Subscribe to our Newsletter