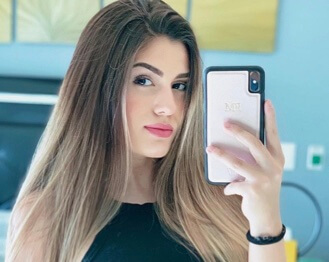 Fernanda Marquez is the wife of Mexican footballer Cesar Montes who currently plays as a centre-back for Monterrey and the national team of Mexico.
She is an athlete too. She was a female flag football player for the local team Guadalajara Wild Whites.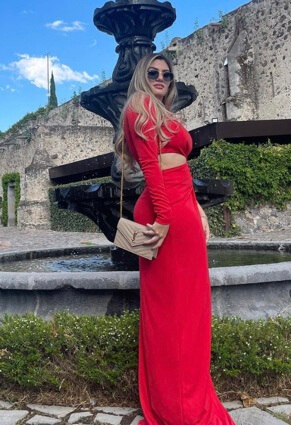 Marriage And Children
Fernanda married her longtime boyfriend, Cesar, on September 27 2021, in the presence of family and friends.
They announced their engagement just a few months before their marriage.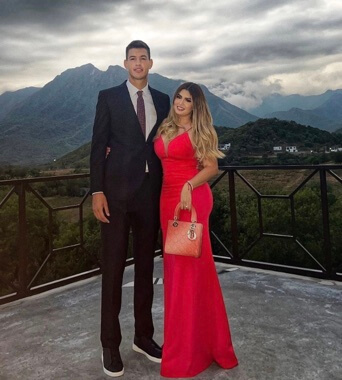 The couple is blessed with a beautiful daughter named Isabella, born on 2 March 2021.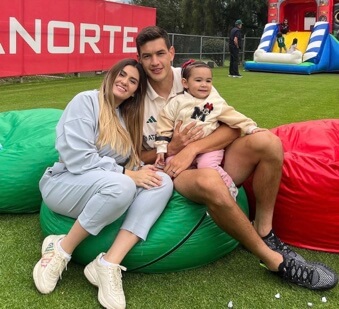 Age
Her husband, Cesar, is 25 years old.
Net Worth
Her husband Cesar's net worth is estimated to be $2.5 to $3.5 million.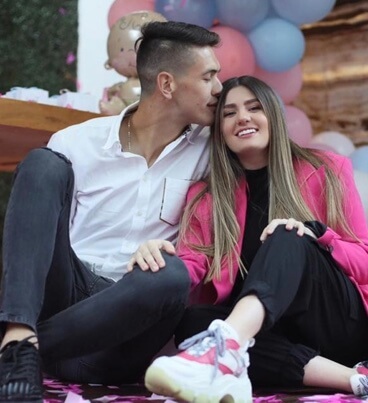 Espanyol Has Eye On Cesar
Espanyol de Barcelona is interested in Mexican Star. They had talked with Monterrey about Cesar.
But they stopped the talks as the club charged an unreasonably high fee for the player's service.
Jordi Sunyer of TV3 television told ESPN about the interest of Espanyol in Cesar.
He further added though the conversation between the clubs has been stopped, the club is still keeping an eye on him and following him.
Cesar is on the national team of Mexico, and it would be an excellent opportunity for him to show his skills and make his dream of playing for a European club possible.
Cesar Shared His Ten Essentials
In an interview, Cesar shared the top things he can't live without.
The first thing was his phone. He said he loved to stay connected with his family.
He said he calls his girlfriend often to know how the baba is.
He said he likes to take his game station with him to play warzone, but the equipment is quite heavy, and he gets back pain after carrying it for a long time.
The next thing was his bathroom essentials, including his face wash, creams, toothpaste, mouth freshener, etc.
He said he also takes his tablet everywhere. He likes to read books to increase his concentration.
He said he likes to sit wherever he goes and sits at a certain height and angle.
He loves listening to music, so he is always on his headphone. He said he also takes body cream and applies it.
Cesar Shared His Most Proud Moment
Cesar has achieved a lot in his playing career. But the most unforgettable one for him was when he scored a goal in his debut game.
He was 18 years old when he scored that goal. He was on Monterry's youth team, and in his debut match against Benfica, he scored his first-ever goal.
He said that the moment stuck with him to date. It was the beginning of his career, and scoring a goal made it more memorable.
Cesar Revealed About Being Furious Over Andre Pierre Gignac
Monterrey was playing a match against Tigres UANL. They won the game against them.
After the match ended, there was a heated situation on the pitch.
He shared that his teammates went to the referee to say something formal, but Andre got angry, and to defend his partner, he came, pushed him, and both pushed each other after that.
Some Facts About Cesar
He debuted for the national team of Mexico in 2017. His jersey number is three.
He loves to play as a defender. He won the bronze medal in Olympics after representing the country under 23 in 2020.
He loves dogs. He was born in Hermosillo, Mexico. His birthday falls on 24 February.
Visit Doveclove For Spicy Articles Of Your Favorite Celebrities
Subscribe to our Newsletter