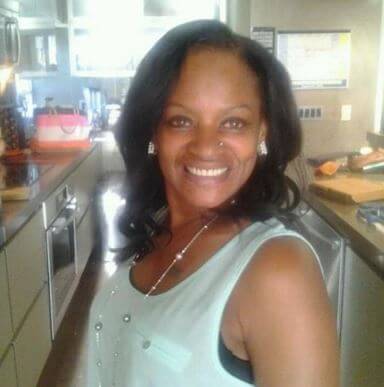 Frankie Lons is the biological mother of famous American singer, songwriter, actress, and television personality Keyshia Myeshia Cole Johnson.
Frankie was born on July 19, 1960. Lons departed at the age of 61, and a possible reason for her death might be an overdose of drugs.
Her tragic news was reported by Leon Cole's son and Keyshia's brother Sean Cole.
Francine is the biological mother of three daughters Keyshia Cole, Neffeteria Pugh, and Elite Noel.
Her two daughters Keyshia and Neffeteria, are born with separate biological fathers, and Elite Noel's biological father is not yet identified.
Got Recognition
Frankie became famous from her appearances on the BET Reality show "Keyshia Cole: The Way It Is" and its spin-off show "Frankie & Neffe."
Frankie was mainly known for her humble character, which was demonstrated on BET Reality shows. "Keyshia Cole: The Way It Is" is a reality series recorded in Atlanta, Georgia.
Keyshia had gone to see her mother in jail, from whom she had been separated for years.
She and her sister Neffe met their mother in the 6th episode of season 1 of the show "Keyshia Cole: The Way It Is."
After getting out of jail, Keyshia's mother tries to build a bond with their daughters and family on season 2 of the same show.
Keyshia and Neffe conduct therapy sessions to bring them out of drug addiction.
Frankie was also seen speaking to other people who were also suffering from abuse in season 2.
The show ends in season 3, where Cole's family struggles to build a better bond with each other.
"Frankie & Neffe" is a spin-off of Keyshia's reality series on TV.
As the show got its title from Keyshia mother Frankie Lons and her sister Neffeteria Pugh, the show is about their freshly started new lives.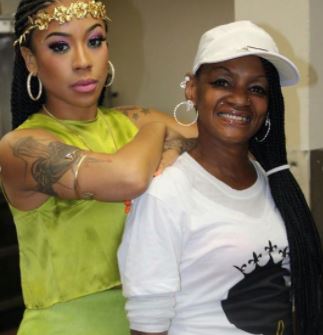 Daughter Keyshia was adopted by her non-biological father, Leon Cole
Frankie's daughter Keyshia has got her last name from her legal father, Leon Cole.
Keyshia is married, and her biological parents are American actress Frankie and American boxing coach Virgil Hunter.
Her non-biological father adopted Keyshia with his family and friends at the age of two.
Keyshia got introduced to her biological father in 2016 when the paternity test was confirmed.
Keyshia also has a brother, Sean Cole (Nutt-So), from her legal father, Leon.
She met her brother Sean at the age of 12, due to which she got an opportunity to record music with MC Hammer.
Keyshia's sister, Neffeteria Pugh's biological father, is Ellis Vic Randolph, an author, and actress on reality TV shows.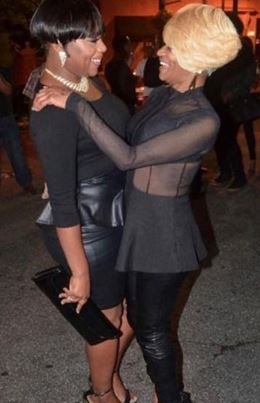 Frankie Lons as Author
Frankie advises readers about sex, drugs, and hardships about life in the book "The Best Years I Never Had."
She published her first book of 185 pages on December 19, 2011. The information or advice in her book is purely based on her experiences in life.
She wrote about life's adversity and suggested some measures to be taken for dealing with similar problems she faced in life.
Net Worth
Frankie is no more in this physical world, and her net worth was roughly $100K.
Her daughter Keyshia is more popular, whose total estimated net worth is $8 million. Keyshia's source of income is her songs.
Age, Height, and Weight
She died at the age of sixty-one on July 18, 2021. Frankie was Christian.
Daughter Relationship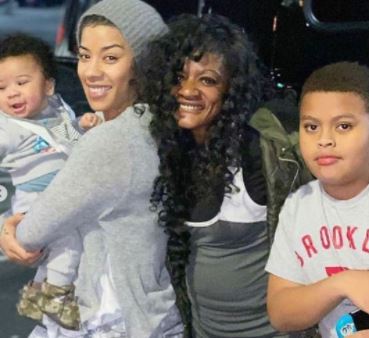 Frankie's daughter Keyshia and Niko Khale separated after giving birth to Tobias Khale on 1st August 2019.
Keyshia has two sons, one with her ex-husband Daniel Gibson and another with her ex-boyfriend.
Keyshia had given birth to her first child after her engagement on January 1, 2010.
They had their wedding on May 21, 2011. They had planned their destination wedding with family members in Hawaii.
Soon in 2014, it was confirmed they broke up, but their divorce was settled on September 3rd, 2020.
Before May 3, 2019, Keyshia shared that she had her second child with her boyfriend Niko Khale, an artist.
Daniel Hiram Gibson Jr. is Frankie's first grandchild, born on March 2, 2010, whereas Tobias Khale is the second grandchild born on 1st August 2019.
Visit Doveclove For Spicy Articles Of Your Favorite Celebrities
Subscribe to our Newsletter