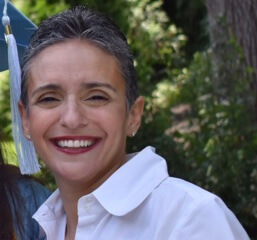 Gina Zegler is the mother of Golden-Globe Award winner American actress, singer, and songwriter Rachel Zegler. Gina is of Colombian descent. Her mother immigrated from Colombia to the United States in the 1960s.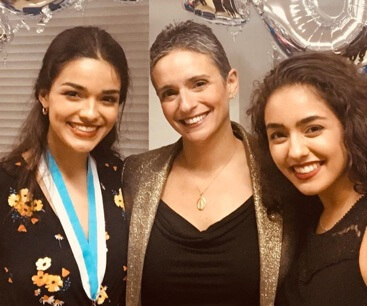 Marriage And Children
Gina is married to her husband, Craig Zegler, who is of Polish descent. They were married in 1992.
Her husband, Craig, works in construction. From their marriage, they gave birth to their two daughters, Rachel and Jacqueline Zegler.
They named their daughter Rachel under the fictional character Rachel Green from the famous TV show Friends.
Gina and her husband, Craig, have been together for three decades.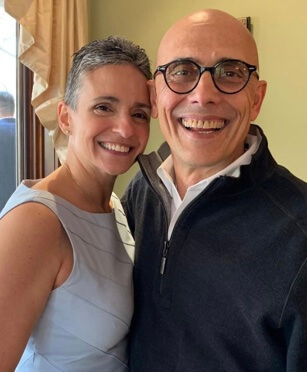 Age And Net Worth
Gina might be in her late 40s. Her net worth is currently under review.
Her daughter Rachel became an overnight sensation after she landed a part in West Side Story.
Before getting a breakthrough role, she was a part-time wedding singer. At just 21, she has a whooping net worth of $3 million.
Sacrificed Career For Her Daughter
Gina sacrificed her job to accompany her daughter to West Side Story.
Gina has a tight-knit family. She sacrificed her job to accompany her daughter to the set of the musical drama West Side Story.
Her sacrifice paid off as her daughter won the Golden Globe Award for Best Actress in a Motion Picture - Comedy or Musical for playing Maria Vasquez.
During an interview with ELLE, Rachel said the relationship with her family has always remained the same, and talking about her mom's visit to the set, she said that she would have lost her mind if she hadn't been there even after turning 18.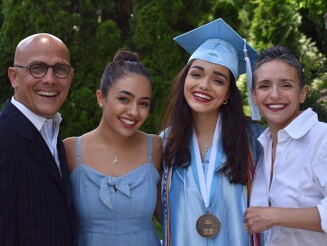 After her iconic role, her daughter landed in Disney's live-action remake of the 1937 animated film Snow White alongside Gal Gadot.
Rachel, during a podcast, revealed that people are making jokes about it, and she started laughing at many of those comments, but then they started sending direct messages to her mom.
She asked people to leave her mom out of it, telling her she didn't do anything.
Rachel said she doesn't care because she has a job that she has to do, and nothing will change what they say on the internet, but leave her mom out of it.
She recalled breaking down when her mother texted her that she had received direct messages.
How Did Rachel Get Her Iconic Part In West Side Story?
Rachel, then 16 -years old, was in high school when her friend Makena Reynolds shared a tweet that the casting director Cindy Tolan was looking for four people for Steven Spielberg's remake of West Side Story.
That night she submitted a video of herself singing "I Feel Pretty" in Spanish.
According to Rachel, she was looking for Maria, Anita, Bernardo, and Tony.
She was looking for Latinas aged between 15 to 25. She was one out of the 30,000 people to audition for the role.
She auditioned for a year. During the year, she auditioned nine times and only met Steven Spielberg six months into the process.
The next six months were screen tests and chemistry tests, and suddenly, there was a month of silence where she felt like she didn't get the part and started doing her stuff.
She finally got a call in December 2018 and asked if she could come for the last time.
Rachel recalled tears when she got the call because it was the most extended year of her life.
Rachel starred in "Shrek The Musical" before doing West Side Story, but she asked Steven if she could still do her senior year musical.
Steven said he produced the original Shrek so that she could do it.
West Side Story was filmed while she was still in high school, but it got delayed due to the pandemic.
She got the part in 17, filmed in 18, and the movie was released when she was 20.
Visit Doveclove For Spicy Articles Of Your Favorite Celebrities
Subscribe to our Newsletter