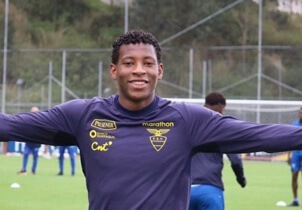 Gonzalo Plata is an Ecuadorian footballer. He currently plays for the Spanish club Real Valladolid in the winger position.
He also plays for Ecuador's national team. He was born in the year 2000 and had his birthday on 1st November.
He is Christian by his religion.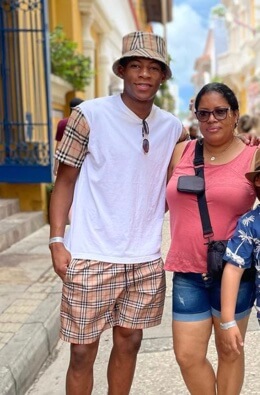 Relationship Status
Plata is not married yet, so he doesn't have a wife or a girlfriend. The young player is currently single.
Related: Who Is Romario Ibarra's Girlfriend?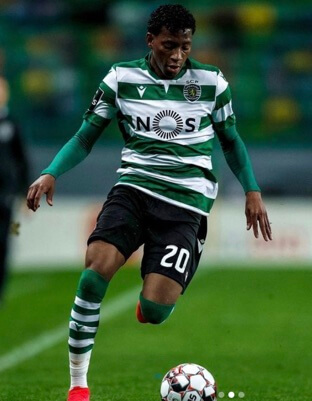 Age And Net Worth
Plata is 22 years old. The net worth of Plata is estimated to be $1 to $5 Million.
Plata's Mother Raised Him With Struggle
Plata's mother, Monica Jimenez, raised him and his brothers as a single mother.
When Plata was just a few months old, his father left his mother without hesitation, and Monica was left with her children.
She had nothing besides her to raise her children. Working in the slums of Guayaquil, Monica did small jobs like selling fish, coconut, milk, and shrimps to feed and send her children to school.
Jump to: Who Is Michael Estrada's Girlfriend?
She always believed that properly raising her children could make the future of her children bright, so she always supported her children's dreams and desires.
His mother always supported Plata when he played football, and she believed in him and his ability.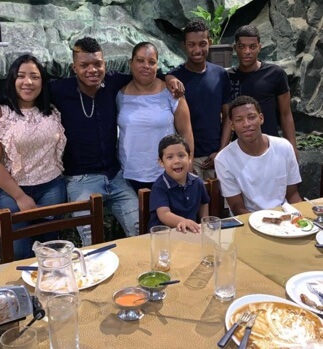 Rose From Nothing To Everything
Plata rose in poverty with his mother and brothers. He didn't even have proper food and dresses to wear, so buying football shoes and equipment was out of his reach.
Still, he had talent, and he loved playing football. On one regular morning in 2005, he went to play football in a Rocafuerte FC training session, where he got selected.
Also: Who Is Byron Castillo's Wife?
He never knew it was a selection, and his talent was recognized. His struggle didn't end there as he went from club to club playing barefoot, with hunger and a tired body.
But his struggle paid off beautifully as he did well in his career and was one of the players to play for the national team.
He succeeded in upgrading his family from poverty and giving them a beautiful life they lacked and deserved.
Was Hoping To Go To Barcelona
Plata was doing well in his 2018 season. Being one of the youngest players on the team, he was also capable.
At 18, his agent revealed that many big teams had made offers for him, but he was hoping to go to a European team.
Being a Barcelona fan, Plata wanted to go to Barcelona, but no formal offer had been made for the young player.
At that time, Barcelona's agents were also in the game of the player to watch Plata play.
Plata revealed that they loved his game, and Plata was hoping that Barcelona would take him in.
But there was no official news out on the signings to be made.
Crashed With A Taxi While Drunk
Plata was driving in the streets of Spain in December of 2021 in the morning hours when his car crashed into a taxi.
He was going 18mph and crashed into a taxi with a driver and a lady inside it.
After the crash, the lady was thrown from the taxi, and the driver was stuck in the taxi.
Both of the people were injured and immediately taken to hospital. While taking a breathing test, he was found drunk with double the amount of alcohol level.
He was then taken into custody for future investigation. His club also reported that the player had made a mistake and they would take action for his behavior, as his name is linked with the club.
Visit Doveclove For Spicy Articles Of Your Favorite Celebrities
Subscribe to our Newsletter