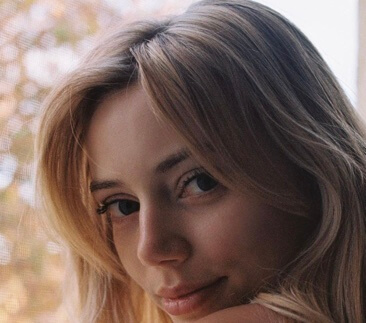 Grace Van Dien is an American actress. She is well known for her appearance in the Netflix series "Stranger Things" as Chrissy Cunningham.
She was born to her parents, Casper Van Dien, an actor, and Carrie Mitchum. She has three siblings.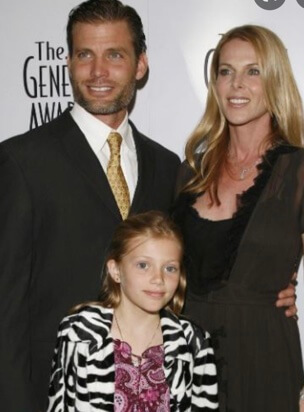 Relationship Status
Grace is not married yet, nor does she have a boyfriend currently.
As of 2022, she is living her dreams by acting and is paying full attention to them.
Besides acting, Grace loves knitting and painting whenever she has time.
Also, she enjoys traveling and keeps on traveling to different places.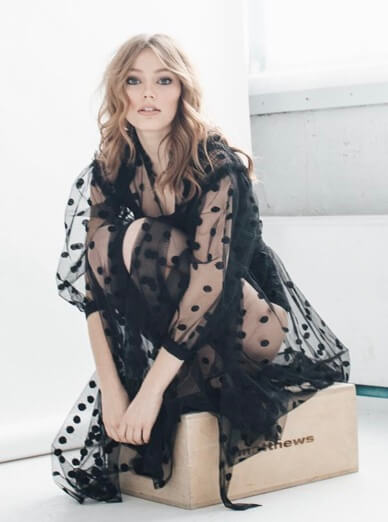 Did Grace Date Connor?
In 2021, there was news of Grace dating Connor Paolo.
But they both revealed that they had nothing between them and were only good mates.
Age
Grace is 25 years old. Her height is 5 feet 3 inches.
Net Worth
The net worth of Grace is $3 Million. She earns from acting.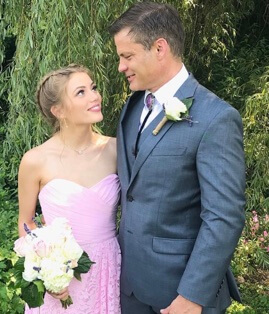 Her Teeth
Gracey has been popular for her teeth and made a post regarding them as mousey.
Her slightly crooked teeth have made few headlines. She has even posted on Twitter about it.
Does Grace Know Knitting?
Grace has shown her appearance in many shows, and among them, she is known by many people for her role in the series The Village.
In that series, she is seen crocheting and knitting, so the interviewer asks her if she knows to crochet or not.
Grace said she knows knitting; she was seven when she started knitting. She loves knitting, but crocheting is not what she has always been doing.
She learned crocheting for the show, and when told to crochet, she thought it would be easy, just like knitting, but when she got the crochet hook, she knew that it was not easy at all.
She tried doing it herself and started learning. She also took help from YouTube and watched many tutorials for learning crocheting.
Grace Didn't Want To Be An Actress
Grace came from an acting family. Her dad and great-grandfather both were great actors.
Her dad Casper has given his whole life to acting, and since her childhood, Grace has been on set.
She grew up watching her dad act and was always on sets. Besides that, she didn't want to be an actress.
Grace always wanted to be a writer and write words that go deep.
Although her dad had a great acting career, he also didn't want his daughter to have an acting career.
Her dad was very supportive of her and also wanted Grace to go to college, enjoy her life and seek what she actually wanted to be in life.
Doing acting and making a career in acting is not what she actually planned, but it happened all of a sudden. She is grateful that she has given it a go.
Seen On Only One Episode Of Stranger Things
Grace is a good actress and has gained huge popularity within a very short time because of her acting skills.
She got her first-ever role because of her dad.
Coming from a family of actors, acting for her is a real job, and she said it comes naturally. She doesn't have to prepare herself for practice and all.
Talking about her role in Stranger Things 4, she was seen in the only episode, and fans got impressed by her character just from one episode.
Her audition was also very easy as she just sent a tape, and she got the role right after that. While shooting for her part, she didn't feel it was like work.
She enjoyed it a lot, and within a concise time, she got close to many people in the cast.
Grace Was Made To Do A TV Show By Her Stepmom
Grace did a movie named I Married a Princess when she was seven.
In the live stream with famous gamers like Sykkuno, Poki, Janet, and others, she revealed that her stepmom made her do a TV series at that age.
Sykkuno cracked a joke linking the same movies played by Grace in the live stream. No other streamers understood what Sykkuno was saying.
But Grace got his point and said Oh My God. Everyone was in surprise.
But later, Sykkuno revealed about her movie, and other streamers got the whole point of Sykkuno's reference.
Visit Doveclove For Spicy Articles Of Your Favorite Celebrities
Subscribe to our Newsletter