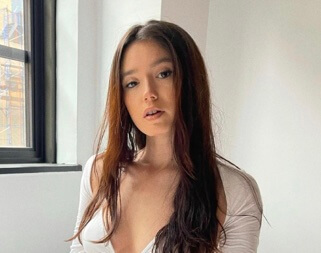 Greer Blitzer is an American TV personality. She is well known for her appearance in the 27th season of the reality TV show The Bachelor.
She is also a Medical Device Sales Representative. She was born to her dad Todd Loran Blitzer and mom Andrea Lois Blitzer.
Talking about her siblings, she has a brother named Devin.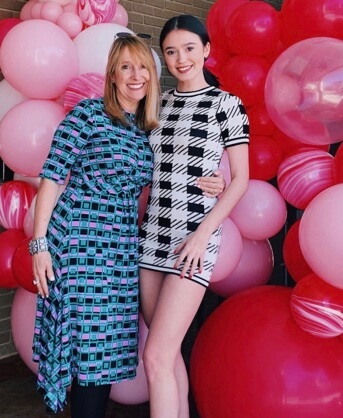 Relationship Status
Greer is not married yet, nor does she have a boyfriend.
She joined the show The Bachelor to find love and got attached to the show star Zach Shallcross but was left heartbroken by him.
Age And Net Worth
Greer is 24 years old. She has a net worth of $500k - $1000k.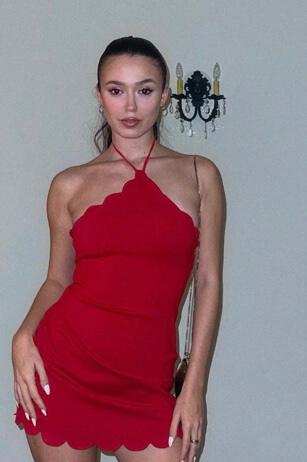 Covid Broke Greer's Relationship
Greer showed her appearance in The Bachelor's season 27, where she made a connection with Zach Shallcross, who was the star of the show.
They went on a date and made their connection strong, but unfortunately, Greer got covid and was isolated for three weeks.
Finally, after she got negative, she went to meet Zach. She was so happy and desperate to introduce Zach to her parents, but everything went wrong.
She went to Zach and shared how grateful and blessed she felt to be there with him again.
She hoped for a connection with Zach as before and to get on track again, but Zach broke her heart by saying that he grew more robust with other women when she was three weeks away because of Covid.
Greer was devastated, and she started crying in front of him.
Zach Became Rude To Greer
Greer and 30 other women in the reality TV show 'The Bachelor' competed with each other to win the star Zach Shallcross's heart.
Greer was the one who received the first impression rose from Zach, and she felt a solid connection between them.
But after she came back testing negative, Zach broke her heart. A few days later, Zach tested positive for Covid, so the show conducted rose ceremony through video call.
The thing didn't go well between Greer and Zach. She thought she would go home that day and tried not to be there.
Anyway, she did attend the Zoom call and received a rose from Zach.
After Greer and Zach's video call, people judged Zach for being too aggressive with Greer.
She was trying to point out her struggles when she suffered from Covid while working as a sales worker, but Zach gave her a rude reply saying that he missed the chance to find his partner on the show is more important than Greer's sales staff.
Greer Was Judged For Being Racist
Greer has been currently dragged into the controversy and has been portrayed by the people as a racist.
The thing of her being racist controversy started because of some of the silly tweets that she posted back in 2016.
The Reddit user found tweets of her where she was found painting her face black and even defending the blackface thing.
The people judged her for trying to dominate black people through her blackface tweets.
Greer spoke about it and shared how sorry she was for her dumb mistakes.
She admitted being called racist because of her action but claimed that she didn't do it intentionally.
She didn't want to humiliate black people, but no matter her intention, her action hurt many people.
She also said she had no idea about the blackface thing and is trying to learn more about it.
Finally, she apologized to everyone, especially black community people, for her tweets on her social media.
Greer Liked Kissing Zach
Greer received her first impression rose from the show star Zach on the very first week.
Greer shared that he didn't expect to get it from Zach, but she immediately connected with him.
She and Zach were talking to each other, and Zach also said that he was comfortable talking with her and wanted to know about Greer.
They kissed each other continuously, and Greer felt terrific with him.
She and Zach got close so fast that she said she felt fireworks inside her body while kissing Zach.
Visit Doveclove For Spicy Articles Of Your Favorite Celebrities
Subscribe to our Newsletter