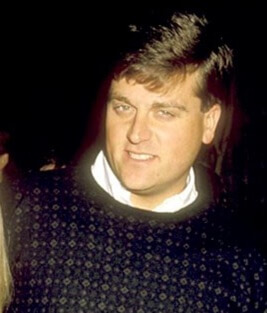 Gregg Davis is the ex-husband of American actress, socialite and television personality Kim Richards. He has two children with his ex-wife.
He was born to his industrialist Marvin Davis and philanthropist Barbara Davis.
He is a former president of Davis Petroleum Corp.
He has four siblings. He is an American citizen.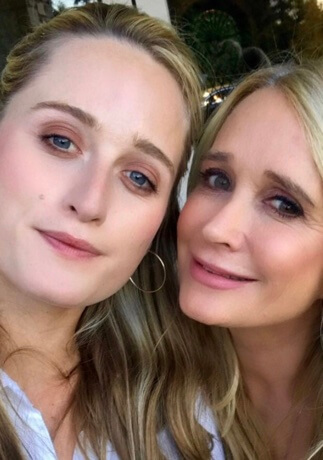 Married Life Of Kim
Kim was previously married to Monty Brinson. They tied the knot in 1985. The couple had two children together.
Their wedding didn't last long as the couple got divorced in 1988.
After that, Kim had her second marriage to Gregg Davis in 1988. The couple has two children together a daughter Whitney Davis and a son Chad Davis.
Kim and Gregg ended their marriage in 1991.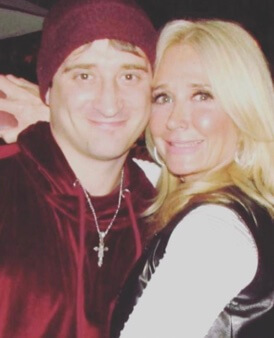 Dating Life Of Kim Richards
After ending her second marriage with Gregg, she dated John J. Collett.
They were also engaged with each other but had to get separated after John got killed.
She then dated John Jackson and has a daughter with him.
As of 2022, she is currently in a relationship with Wynn Katz.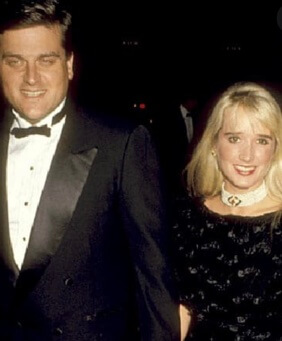 Age
Kim is 57 years old.
Net Worth
The net worth of Kim is $400,000. She earned as being an actress, socialite and television personality.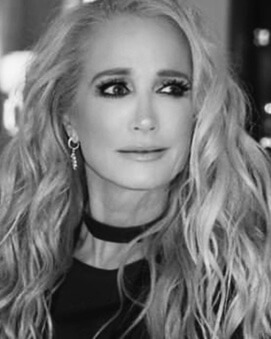 Walked Out Of The Show
Kim was in an interview with Dr. Phil, and there in that interview, they were talking about the health program that Dr. Phil made for Kim and some other women.
It was 60 days program, but Kim was not ready for that.
She said that she had to attend her daughter's wedding, and if she did that 60 days program, she would miss her daughter's big day.
As a mother, she didn't want to miss that, and for that, she told Dr. Phil to make her possible to join the program for 30 days.
Dr. Phil was worried about her long-term health, so he wanted Kim to trust him and agree to that process, but Kim said that trusting someone is one of the hard things for her to do, and while talking about that, she got anxiety, and she left the interview in the middle.
Called Lisa Vanderpump, A Fake Friend
Lisa and Kim, both have appeared in the show The Real Housewives. In an interview, Kim talked about Lisa and what she is.
She said that Lisa acts like her friend while the camera is rolled up, and she behaves really kind and sweet with everyone.
But Kim thinks that all the things that she does are fakes.
Lisa shows herself as a caring friend in the camera, but behind the scene, she never called Kim and asked how she was doing or what was going on.
Kim opened that audience is unaware of her true colors, and people will see her true colors in next coming up season.
Kim pointed out that Lisa is fake because she never called her off-camera.
So, Lisa and Kim never had a real friendship, and Kim will not call her a good friend.
Kicked An Officer
Kim got arrested after The Beverly Hill Hotel person called the cops.
It was known that said that she drank vodka, and she was there in that hotel for drinking again.
She said that she drank just a little bit of vodka, and it was after ten years that she drank vodka.
She went to the hotel, sat there, and asked for a drink, but the bar manager said they were closed and asked her to leave.
He also told her that he would call the police if she didn't leave the bar.
Then she said that 7 or 8 officers came there to arrest her, and she was accused of kicking one of the officers.
On the other side, Kim said that she doesn't remember anything about her kicking the police.
No Sex With Current boyfriend
Kim and her current boyfriend, Wynn Katz, have been together for many years.
They had a good romantic relationship until it came to know that Kim never had sex with her partner.
She said that she asked about having sexual relationships with her current partner.
Her partner replied that he doesn't have any sexual attraction towards Kim.
The answer from Kim's partner hurt her a lot, and after that answer, she said that she and her partner had no future together.
Visit Doveclove For Spicy Articles Of Your Favorite Celebrities
Subscribe to our Newsletter