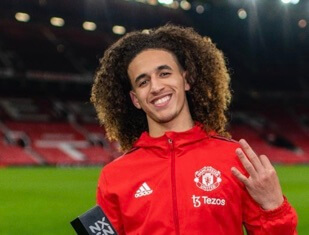 Hannibal Mejbri is a professional football player. He currently plays for the football club Birmingham City as a midfielder.
His parents raised him in Ivry-sur-Seine, France. Talking about his siblings, he has an older brother.
He is a French citizen by his nationality.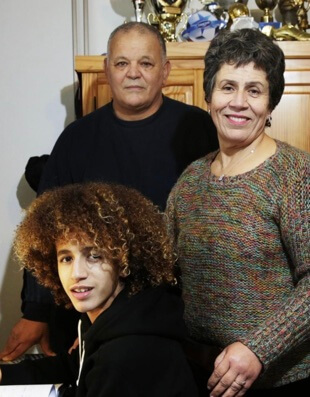 Relationship Status
Hannibal is not dating anyone currently, which means he doesn't have a girlfriend.
He is entirely focused on playing football.
Age
Hannibal is 19 years old. His height is 1.77 m.
Net Worth
The net worth of Hannibal is $3.2 Million.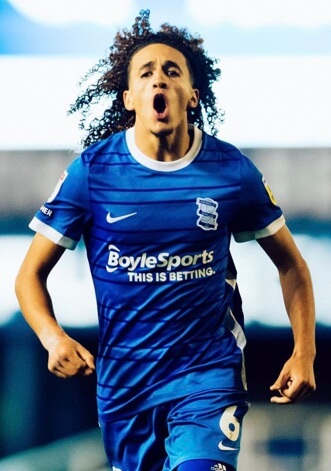 Hannibal Hates To Lose
Hannibal moved to Birmingham in 2022 as a loan player. It was his second English team after Manchester United.
He had already coped with an English team before, so it was not a big thing for him in his new club.
But playing for the team was more important for him as he could get a lot of new experiences. He joined the club for the same purpose as well.
He said he had heard about the club from his friends and was excited to play for the team.
Hannibal is a player known to give his 100 in every match possible.
When asked about his secret to playing with such passion, he revealed that he is a bad loser.
He revealed that he wants to win every match as possible.
He hates losing, which drives him to play his best in every match possible.
He said he would also play with the same passion in Birmingham.
Hannibal Is Always Learning And Asking Questions
Hannibal revealed in an interview that his time at Manchester United had been one of the best times in his career.
As part of a big team with many big names, he learned much while staying in the club.
He was one of the brilliant young players on the team, so he had a lot of open space to learn as much as possible.
Although he doesn't get to play every match, he still utilizes every moment at the club.
According to him, he is always up to learning new things and developing as a player.
He was given many suggestions and helped a lot to improve.
He also revealed that when he is not playing or training, he always asks questions of the players and experts about many things that can develop him more.
Hannibal Is Good With Third Place
Hannibal played in Danone National Cup as a kid in 2015, where his team ended up in the third position.
Hannibal was one of the team's important players, so he was interviewed and asked about his feelings.
He said they played very well in the match and reached the quarter-finals.
But unfortunately, they were eliminated in the semi-final, which was sad for him and the team.
But he said losing was not a bitter truth because they won the third title.
They gave their best, and he knew his team could win the trophy.
So he stated that winning third and first was not so different for him.
Hannibal Missed His Promotion
Hannibal was playing for Under 23 of Manchester United, and he was one of the leading players in the club.
So the club decided to promote the player to the main team. But before the promotion could happen, he got injured in a game.
He hurt his leg, which was predicted to keep him out for a month or more. He was supposed to get promoted but was injured.
So his promotion was delayed. The club was also frustrated because of his injuries.
They had planned so much for him, but it all went on hold because of his injury.
Visit Doveclove For Spicy Articles Of Your Favorite Celebrities
Subscribe to our Newsletter