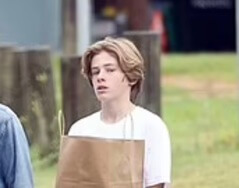 Henry Daniel Moder is famous as a celebrity child. He is the son of Oscar-winning actress Julia Roberts. His father, Daniel Moder, is a cinematographer.
Parents Married Life
Henry's parents met on the set of his mother's film The Mexican in 2000.
At the time, his father, Daniel Moder, was a cameraman and was still married to his first wife, make-up artist Vera Steimberg, while his mother was dating actor Benjamin Bratt.
Before dating Bratt, she married country singer Lyle Lovett from 1993 to 1995.
His father filed for divorce, although his then-wife was reluctant to give him a divorce, and eventually got married to his mother on July 4, 2002.
During an interview with ABC News's Diane Swayer on Good Morning America, his mother gushed about her husband, saying that she stands fully in a moment of realizing that she was born to love and be Moder's wife.
She described him to be formidable and a man among men, unselfish and encompassing.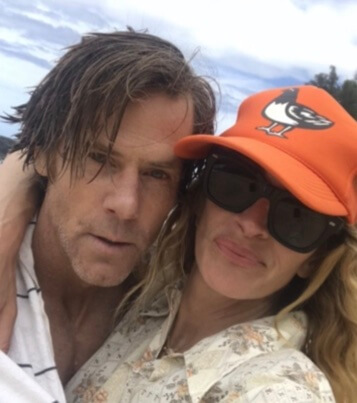 Has Two Elder Twin Siblings
Henry is the youngest of his parents' three children.
He has elder twin siblings, brother Phinnaeus (aka Finn) and sister Hazel, born in 2004.
During an interview with CBS Sunday Morning, Roberts said that her family brings her the most happiness and satisfaction, and when she is not working her full-time job, she is a homemaker.
The life she has built with her husband and the life they have made with their children is her other dream come true besides being an actor.
She says triumphantly that coming home to her family at the end of the day is the best thing.
She also shared the secret behind her 20-year-plus successful marriage.
According to her, both she and her husband writes a letter to one another when they are far from home.
She finds sending emails quite dull, like Daniel, and she has always written letters to each other.
The first letter that Danny ever wrote to her was about six pages long, which she still has.
She has the letter tucked away, which she will show to her daughter Hazel one day and say, " That's what you are looking for."
Age
Henry was born in June 2007. He is currently 15 years old.
Net Worth
Henry is yet to start his career. But, as of now, we have the net worth of his mother, who has long- been one of the highest-paid actors in the world.
She has a jaw-dropping net worth of $250 Million.
The King Family Paid The Hospital Bill When His Mother Was Born
Roberts' parents Betty Lou Bredemus and Walter Grady Roberts, had a theater school in Atlanta.
One day Coretta Scott King called her mother, asking if she could join her kids in their theater school.
Her mother accepted, and they later became good friends. Roberts' parents were having a financial problem at the time of Roberts' birth, so Martin Luther King Jr. and Coretta paid their hospital bills.
Robert Didn't See Herself Being An Artist While Growing Up
According to Roberts, her parents' artistic dream fell apart, after which her father became a vacuum cleaner salesman and her mother a secretary.
So in those terms, she did not see herself growing up to be an artist.
She was selling running shoes when she was walking with her brother and his then-girlfriend one day, and they met a person.
The person was a talent agent. Roberts, who never had an acting class, became an overnight sensation after her rom-com Pretty Woman grossed $464 million worldwide. The rest is history.
People Magazine Named Her The Most Beautiful Woman
Roberts is People Magazine's most beautiful WomanWoman in the world. She has been honored with the tag five times.
In 2017, People Magazine's editorial director, Jess Cagle, praised her for her healthy lifestyle and said that many fans have watched her grow into the Woman she is today.
He also said that she is the person who keeps getting better as she matures.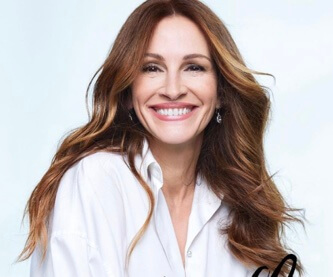 Visit Doveclove For Spicy Articles Of Your Favorite Celebrities
Subscribe to our Newsletter