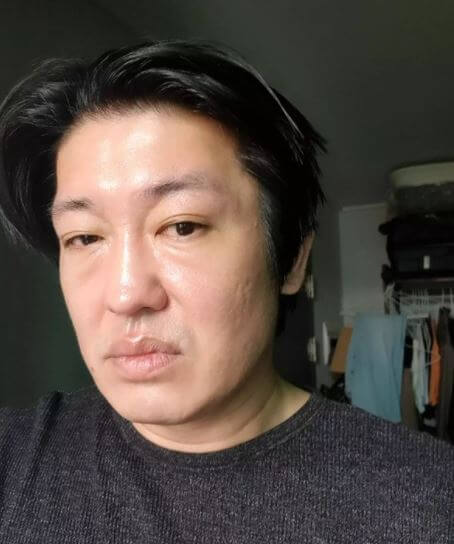 Heo Sung-tae is a South Korean actor well known for his role-play as gangster Jang Deok-su in the Netflix series Squid Game.
He was born in Busan, South Korea. He belongs to the Korean ethnicity. He is a South Korean citizen by his nationality.
Marriage And Children
Heo Sung has been married to his wife for a long time. Somehow, he has not yet revealed his wife's name and tends to keep it private.
In an interview, he shared a memory with his wife in the past days when he used her card to have snacks, but now his wife uses his credit card.
He hasn't opened up much about his wife and information related to her. But he had talked about his wife at many interviews. The identity of his wife is unknown.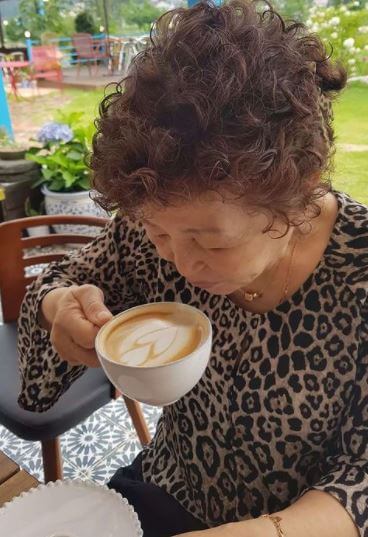 About Heo Sung-tae
Hae Sung was born on October 20, 1976. His parents raised him in Busan, South Korea.
He was graduated from Pusan National University. He has shown his appearance in many movies and TV series.
He had started his acting career when he was young. He has shown his first appearance in talent shows Miraculous Audition.
He has appeared in many movies till now. The Age of Shadow and The Fortress are the movies that made him famous.
He got worldwide attention from the people after his role in the Squid Game. He has played his negative role so well and dragged attention from people.
Age, Height, And Weight
He is 44 years old. He has a height of five feet and eleven inches. His weight is 74 kg.
Net Worth
The net worth of Heo Sung is $2 Million. His source of income is acting.
The salary of the topmost actors in Korea is paid $83,000 per episode.
Left High Profile Job For Acting
Heo Sung, who is widely known for his role and sex scene in Squid Game, has started shining as the show reached the top.
He is also in the hype of his career these days. He used to work for South Korea's largest shipbuilding company.
He was in the good post of planning and coordination department. He was doing good in the company and was earning $80.4 K annually.
He then took part in a talent show and ended coming in the fifth position.
After that, he tilted toward acting and gave up his high-flying job for acting.
He acted in more than 60 movies as a villain, and he earned lots of appreciation through his new series "Squid Game."
Heo Sung-tae In Big Trouble Due To His Character
Heo Sung is widely known for his villain character in the popular series "Squid Game."
He did appreciable work in the movie and won many people's hearts. People liked a scene of him, but he seems to be in trouble due to the same scene.
The scene was the sex scene. He once, in an interview, said that his wife would not say anything if he appeared in the movie naked but said that he was not allowed to do sex scenes.
He also admitted that he would not do sex scenes in movies even if he had tons of money.
But since he appeared in the series with viral sex scenes, his fans started commenting that he would be in trouble and asked him sarcastically if he got a ton of money.
Image Of A Bad Person
Heo Sung has gained a lot of fame through his new series "Squid Game." His performance as a villain made people think that he has bad and scary vibes in reality.
Not just in Squid Game, but he also played a villain role in many other movies.
This made people think that he is the same in real life but it is not true.
In reality, he is a sweet and funny kind of person. Even in the set, he is always full of positive energy and in a jolly mood.
Visit Doveclove For Spicy Articles Of Your Favorite Celebrities
Subscribe to our Newsletter