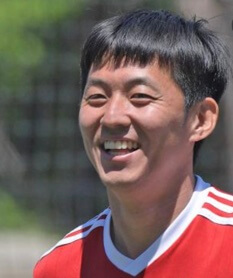 Heung-yun Son is the elder brother of Son Heung-min, who is a professional footballer and plays as a striker for Premier League club Tottenham Hotspur.
Heung-yun was also a professional footballer, but he had to quit football because of his injury.
Now he is a coach at the SON Football Academy in Chuncheon. His parents are Soon Woong-jung and Eun Ja Kil.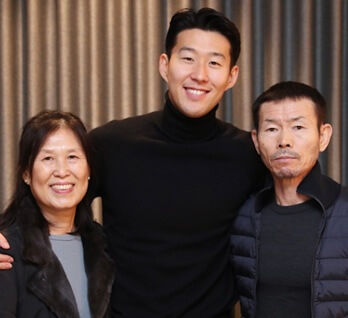 Father Trained Heung-yun And His Brother
His father, Son Woong-Jung, was also a professional footballer. Now he is the head of Son Football Academy.
Heung-yun and his brother were raised tough. They had to follow strict rules and discipline.
Their father trained them for years. His father used to train them in snow and extreme condition.
Their father was very short-tempered and used to hit them at training.
People used to even doubt whether he was the actual father or not because of his strict nature.
Heung-yun said that he often used to quarrel with his father, but his younger brother took everything with a smile.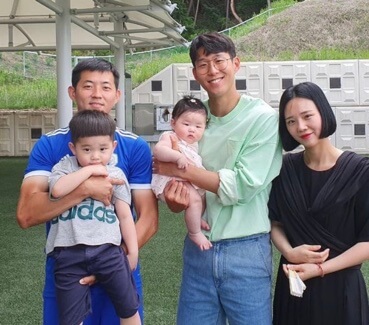 Age
His brother Heung-min is 30 years old. He is 180 cm tall. He weighs around 77 kg.
Net Worth
His brother Heung-min's net worth is estimated to be $ 31.65 million.
Heung-Min Still Trains With His Father
Heung's father trained him when he was young. He follows the club training and what his father tells him to do to date.
He said that his father was always a strict teacher. He used to shout at and punish him if he did something wrong.
But he added that his strictness and tough training made him the player he is today.
His father revealed if Heung-min dropped the ball before 40 minutes, he would scold him a lot.
His father said that he feels fortunate to train his son himself. He felt sorry for them and sometimes cried alone for being harsh on them.
After a hard training session, he organizes special iced trousers for his son for tight muscles.
He added he was allowed to have his son in his own time and space after training.
How Did Heung-min Get Into Football?
His father was a footballer, and he became a coach after his retirement.
As a footballer's son, he used to follow his father on the pitch. He used to watch games, and later, he started enjoying them.
When he was 9 or 10 years old, he told his father he wanted to be a footballer.
His father warned him that it would be a very tough journey for him.
But he knew clearly that he wanted to become a professional footballer.
Is Heung-min Dating Anyone?
He is not dating anyone right now. He is single. However, there was a rumor that he was dating BLACKPINK's oldest member.
Jisoo was spotted at the Totten ham Hotspur Premier League match, and people began speculating that they secretly saw each other.
But both of them denied the rumor, and they were clearly not in a relationship.
In an interview in 2019, Heung-min stated that he wouldn't get married until he retired from his playing career.
He wants to dedicate all his time and energy to his football career. His father also forbids him from getting married.
He is not against dating, but he is against big commitments like marriage.
Visit Doveclove For Spicy Articles Of Your Favorite Celebrities
Subscribe to our Newsletter