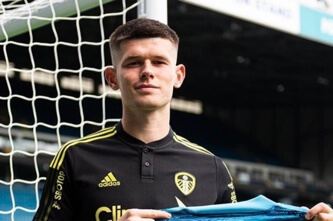 Illan Meslier is a French professional footballer.
He currently plays as a goalkeeper for football club Leeds United. He was born in Lorient, France.
He was named Illan Stephane Meslier by his parents at the time of his birth. He is a French citizen.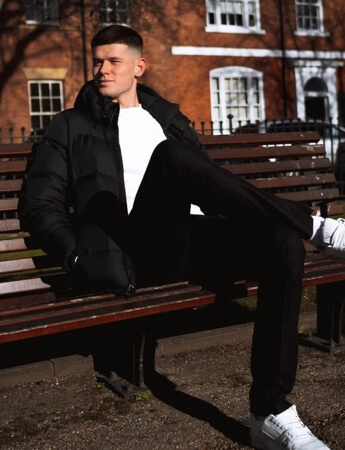 His Love Life
Illan has a girlfriend.
The young goalkeeper is currently dating a beautiful girl named Ines Malcoste.
His girlfriend has posted some cute pictures of them.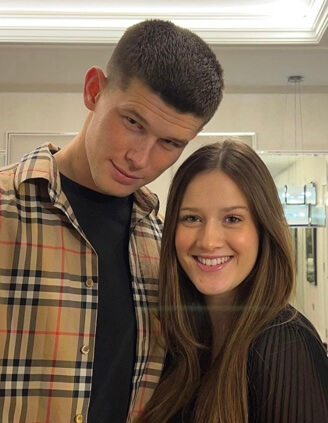 Age
Illan is 22 years old. His height is 1.93 m.
Net Worth
The net worth of Illan is $1.5 Million. He earns from playing football, sponsorships and commercial ads.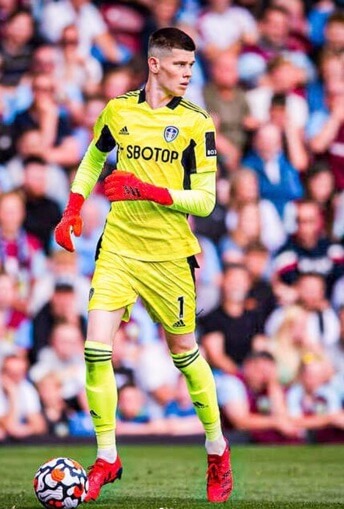 Age Is Not A Restriction
Illan is one of the youngest goalkeepers in the Premier League. But it doesn't mean he is not good.
He is also one of the best goalkeepers in the League.
Although he is young, he doesn't believe that age is a restriction for him.
He saves against many best strikers and feels he can improve even more.
Sometimes when he makes mistakes, he doesn't want people to pity him because of his age.
Instead, he wants to be treated like any other keeper.
He doesn't care about his age and what people think about him as the youngest goalkeeper.
He revealed that his main focus is to perform best and be the world's best goalkeeper.
This is why he has always been working hard in training and matches.
Wants To Save Goals Anyhow
After the game against Norwich City, Illan gave an interview to Marching On Together, where he shared his experience in the match.
He revealed that it was a great match and a great win for the team, and they broke out through an equalizer and won the match.
Saying that Illan saved the last shot from Norwich, that could have been a goal.
He saved the points of the team by saving the goal. It was a difficult ball to save, but he saved it with his face.
It looked painful, but he believes the ball needs to be saved from being a goal no matter how you save it.
He doesn't care if it's his hand, leg, chest, or face. He wants to save the goal.
Illan Doesn't Want To Give Up
Illan was doing great with the team at the start of the 2022 season as he was performing great, and so was his team.
But after that, his team fell to the edge, and it was not a great time for his team Leeds United.
Although it was a different time for Illan and his team, he stayed positive.
He expressed that one should never give up but should work harder.
He believes in staying positive even in the worst scenario.
Illan also said that even though he knows his team will lose, he still switches on to perform his best and not give up.
Moving To Leeds United Brought Changes
Illan moved from Lorient to Leeds United as a new keeper for the team. His transfer brought a great change in Illan's career.
He had a completely different type of training, diet, and tactics then his previous teams.
He had a different type of food in Leeds, and even he had to work hard in the gym.
As the Premier League is too competitive, he had to work hard and train to his limit.
The impact and constant pressure nature of players and team were also really different for him from his previous team.
Despite all the changes, he managed to stick and play well for the team.
His teammates helped him communicate initially because he didn't know English much.
Overall, Illan was quickly accepted by every Leeds fan.
Visit Doveclove For Spicy Articles Of Your Favorite Celebrities
Subscribe to our Newsletter