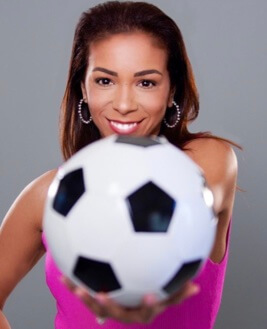 Isabele da Silva is the wife of Brazilian football player Thiago Silva. She is professionally a digital influencer and has her brand.
She has two children with Thiago. She is from Brazil. She is a Brazilian citizen.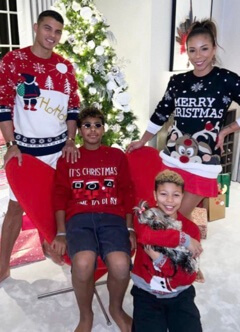 Marriage And Children
Thiago is married to Isabele. They both have been together since their childhood.
They were friends and slowly got close to each other. It is their loyalty that they are together since their childhood till now.
They officially got married in May of 2005. Since then, Isabele has always been the biggest support of the defender.
They together have two sons, namely Isago and lago.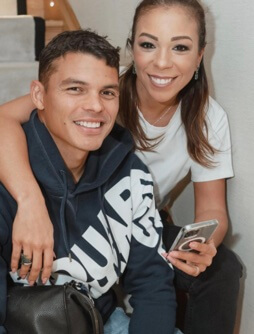 Past Relationships
Thiago has never revealed his past relationships.
He has known his wife from childhood and has been close to each other since then.
Hence the only known relationship of the defender is Isabele. Silva has never been in a relationship with anyone other than his wife.
Their trust and respect for each other has kept them together for such a long time
More About Thiago Silva
Thiago is a professional Brazilian football player born on 22 September 1984.
His parents, Angela Maria da Silva and Geraldo Emiliano da Silva raised him in Rio De Janeiro with his brother and sister.
As he was always interested in football, he started his youth career in 1998. Just after four years, he moved to a senior team RS Futebol.
And now he is playing for one of the most renowned team Chelsea. He has also been playing for the Brazilian national team since 2008.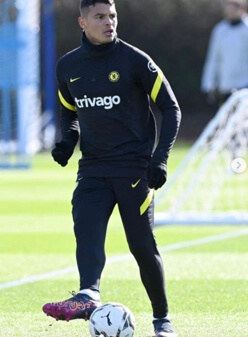 Age
Thiago is 37 years old.
Net Worth
Thiago has a total net worth of $45 Million. He earns as being a football player.
Thiago Almost Died Of Tuberculosis
Isabele's husband Thiago was 21 when he went to Dynamo Moscow. The city was too cold for him, and he fell sick.
He went to the hospital at the right time as he was suffering from tuberculosis.
The doctor said that he would have died from the disease if he had been a bit late.
After finding out about the disease, he spent six months in hospital.
He was injected every single day and had to intake dozens of medicines. Doctors also frequently visited him.
The doctor wanted to ensure that he stayed alive, and hence they decided to cut a part of his lungs for his safety.
But his wife and mother were against surgery the decision as Thiago would not be able to play football after that.
Thiago wanted to play football in the future. Hence, they denied cutting the part of the liver.
Fortunately, everything went well, and Thiago was all right.
Thiago Had A Hamstring Injury
Thiago is currently playing for Chelsea, his participation in the team has positively affected Chelsea's game.
But in the match against Aston Villa, the defender got injured. Although the team won the match, it was a great loss.
The defender went through a hamstring injury during the game. He seems to stay away from training and games until his recovery.
Still, the team is trying their best to bring the player back as soon as possible.
Thiago Was Robbed
Before coming to Chelsea, Thiago played for the club PSG.
The journey in that club went fabulous for the defender, but he faced some problems in the city he stayed.
He was out of his house for the match. That was when robbers grab the opportunity and rob his house.
He lost about £1.2 million worth of jewelry and watches. The police investigated and caught the robbers after a year.
They confessed their crime but said that there was no valuable thing in the house.
They sold the items they stole and spent them on bars and partying.
Visit Doveclove For Spicy Articles Of Your Favorite Celebrities
Subscribe to our Newsletter