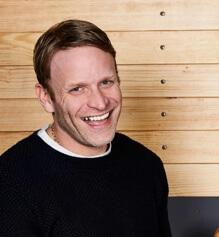 Jamie Wood is the son of rock musician Ronald David Wood, who is known as Ronnie Wood, and he was also part of a band called The Rolling Stones.
Ronnie adopted him, so he is not his biological father. His mother is Jo Wood, and he has three siblings.
He has three kids: Charlie, Leo, and Kobe. He is the founder of the CBD brand Woodies. His birthday falls on 19 September.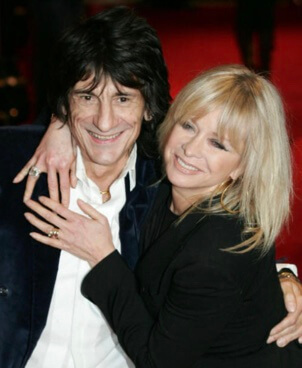 Marriage And Children
Jamie is a married man. His beautiful wife's name is Jodie, a model and an actress. They have two sons, Kobe and Leo.
Jamie has a son named Charlie from his previous relationship.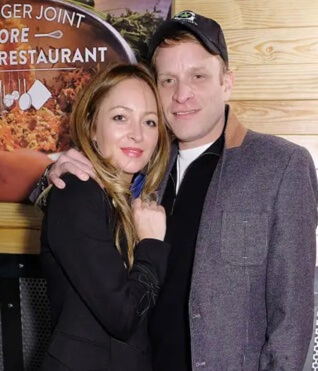 Jamie Grew Up With No Friends
Jamie's father, Ronnie, was very famous, and his fame impacted his upbringing.
He shared that he grew up in an unusual family. He said he knew about drugs very early and started stealing joints from Keith Richard's ashtray.
He revealed he used to smell cannabis at his house, and the drug was common in his family.
He said he never made friends as no parents allowed their kids to visit his house.
He changed 14 schools because of his father's Rock and Roll lifestyle.
He was destroyed when his mother divorced his biological father, Peter Green.
He said he handled his father's property and other legal affairs but was never paid for his role.
He further revealed he was always drunk, and there was no loyalty in their relationship.
He said his father lived 12 years of his life partying and drinking and never looked after him, so they never had a father-son bond while growing up.
But now he said his father was like a friend to him.
Age
Jamie was born on 19 September 1974, and his current age is 48.
Net Worth
His father's net worth is estimated to be $200 million.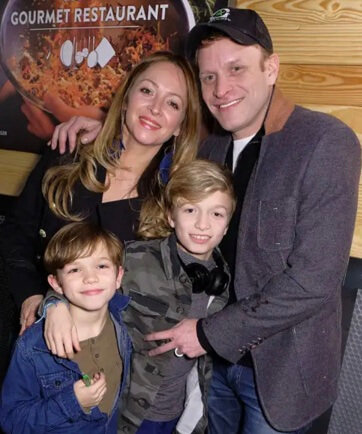 Jamie Studied The Endocannabinoid System
Jamie suffered from a heart attack a few years back, and after that incident, he educated himself about the endocannabinoid system, which is impacted by cannabis.
He got knowledge about the application and potential of CBD. He founded the CBD brand, whose products are pretty popular.
He has utilized his knowledge and education to make products that benefit human well-being and health.
Father's Married Life
Ronnie is happily married to Sally. They tied the knot in 2012 after dating each other for six months.
They share two kids. His wife Sally is a producer. Before that, he married model Jo Wood for more than 25 years.
He has three kids from his marriage with Jo.
He was married to Krissy Findlay from 1971 to 1978.
Ronnie Talked About His Friendship With Keith Richard
Ronnie and Keith were a member of the band The Rolling Stone. Ronnie and Keith are best friends.
Ronnie said that Keith is a very clever man and a tough person to catch out.
He said most of the time, he had to agree with him as he was primarily correct about everything.
He added it was tricky to work with him. Keith said that they never fought or quarreled, but they used to insult each other.
Wood Talked About Joining The Rolling Stones
Wood said he heard Mick Taylor telling Mick Jagger that he was leaving the band to join The Rolling Stones.
He said Jagger leaned to him and asked if he was serious about leaving the band.
Mick asked him to join the band. A year later, Mick called and asked him to join the band.
Ronnie Talked About His Smoking Habit
In his documentary, Ronnie said that he had quit smoking.
He said before that he smoked 25 to 30 cigarettes daily.
He revealed he had lung cancer, but when he got rid of smoking, his cancer was also gone, and his lung was fine like he never smoked.
He added he was shocked to know that and said somebody up there and down here likes him.
Visit Doveclove For Spicy Articles Of Your Favorite Celebrities
Subscribe to our Newsletter