Janice DeLeon is famous as an ex-wife of Grammy-winning smooth jazz saxophonist Kenneth Bruce Gorelick who is professionally known as Kenny G.
Kenny is the best-selling instrumental artist ever.
Married To Kenny G For Seven Years
DeLeon married Kenny in 1980, the same year Kenny became a credited member of American Keyboardist, composer, and record producer, Jeff Lorber.
Kenny was in the initial phase of his career when DeLeon married him.
However, their marriage could not last long as they divorced seven years later, in 1987. The ex-couple does not share any kids.
DeLeon lives a very private life out of the spotlight.
Her Ex-Husband's Second Marriage
Her ex-husband Kenny was married to Lyndie Benson before getting divorced in 2013.
They were married for two years. Following their divorce, Kenny agreed to pay monthly $40,000 as spousal support.
But in September 2021, he filed legal documents seeking to terminate spousal support, stating that he could no longer afford it.
Daily Mail reported that, as per the legal documents, Kenny G has been paying spousal support for over nine years. Also, because of the limited touring opportunities compared to before, his percentage of earnings has decreased steadily.
According to his lawyer, Kenny has paid his ex-wife $3.9 million since 2013 and also stressed that Lyndie, who is in good health, has refused to become fully self-supporting for almost ten years and that Kenny should not have to continue to bear the burden of her refusal to do so.
But as per the current court document obtained by Daily Mail, Kenny is ordered to pay $320,000 in attorney fees, including $75,000 in future legal fees stating that Kenny still earns a higher income than Benson.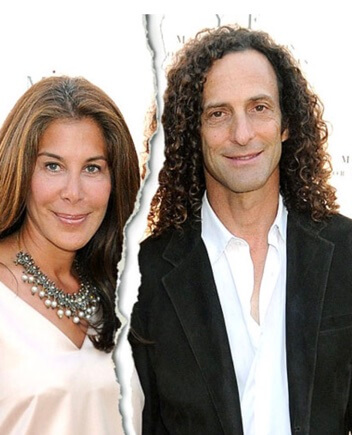 Age
Her ex-husband's age is 66 years old.
Net Worth
Her net worth is currently under review. As of now, we have the net worth of her ex-husband Kenny.
Kenny has a jaw-dropping net worth of $100 million.
When Did Her Ex-Husband Find That Music Was His True Calling?
Born in Seattle, Washington, to a Jewish family, Kenny was raised alongside his five years old older brother Brian and five years younger sister Paula.
Initially, he took piano lessons in his brother's footsteps but didn't find fun, so he quit two years later.
He was ten when he rented an alto saxophone on the television show "The Ed Sullivan Show," thinking he could play.
At first, he had no private teacher besides Mr.Bloom, who visited every week to their elementary school. At home, he would play in the bathroom.
He was always one of the best saxophone players in school, but he never knew he would do it until he did a concert in his senior year in high school at 17.
During his first year in high school, he auditioned for jazz but couldn't" make it. However, he didn't stop practicing and started listening to more music.
In his senior year, their high school hired a composer, Jim Gardener, to write songs for the jazz band, who later asked him to join his band of professional musicians.
Through Jim, he later did a concert with Barry White. He got many accolades and awards for his performance.
He knew then that he was going to it, and it made him think he was good enough to be a musician. The rest is history.
Kenny Learned To Cook For His Son To Set An Example
Kenny is a father of two sons, Max Gorelick and Noah Gorelick, from his then-second wife, Lyndie Benson.
As a successful artist, he never gave cooking that much importance until he divorced and was alone at home.
At the time, he thought he should set an example to his then 14-year-old son by showing that a guy can take care of himself.
He started learning to cook step by step, watching the most outstanding chefs on YouTube.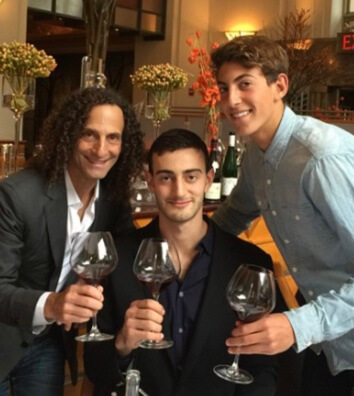 Visit Doveclove For Spicy Articles Of Your Favorite Celebrities
Subscribe to our Newsletter