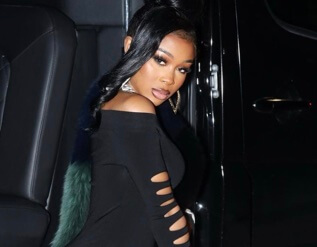 Jayda Cheaves is the on-and-off girlfriend of American rapper Lil Baby.
Jayda has a child with Lil. His name is Loyal. Jayda is professionally a model and businesswoman.
She is an American citizen.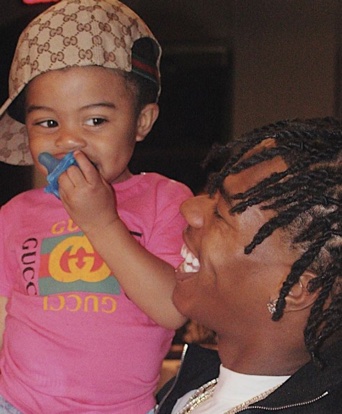 Married Life Of Lil
Lil is currently not married to anybody. He is in on and off a relationship with model Jayda.
They both had been together for more than four years, but they are having a toxic relationship together.
They together have a son. Moreover, Lil also was in a relationship with Ayesha, with whom he has a son too.
His name is Jason.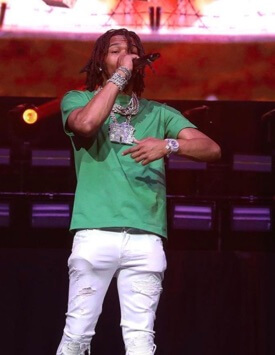 Boyfriend Cheated Her
Lil was dating Jayda in 2020.
They were already having problems in their relationship as their on and off relationship was continuing.
But in that year, new rumors came out on news about Lil.
It was spread out that Lil had sex with a porn star. He cheated on Jayda with an adult star.
Lil first denied it, but later, he accepted that he did cheat on Jayda.
Jayda then got hurt, and she expressed her feelings on Twitter.
The rapper, too, tweeted on Twitter, but he didn't exactly apologize to Jayda.
Instead, he said that he owes no answer to anyone, and he said that he was not perfect.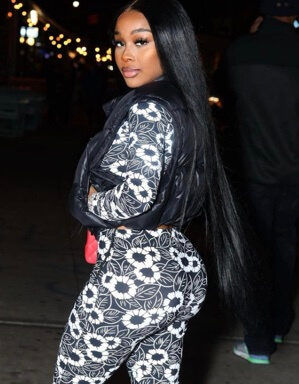 Age
Jayda was born on 25 September 1997. Her current age is 24 years old.
Net Worth
The net worth of Lil is $5 Million. His main source of income is rapping.
Lil Was Arrested
Lil was driving his car in Atlanta in 2019. He was driving his car at a very high speed, which was not legal.
Moreover, he had close calls with the neighboring cars and was driving recklessly.
He didn't just stop here; he changed lanes without watching other vehicles and even broke the signal.
He even didn't stop for the police and ran away. For this, he was arrested.
He was then taken into custody at Atlanta City Detention Centre.
But later, he was released based on a signature bond.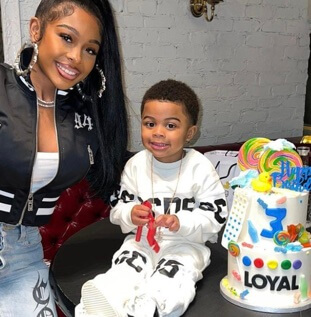 Suggestions For Young Rappers
Lil gave an interview to i-D where he talked about the best advice he has received, and he gave out some advice to the new artists.
He said that through his journey in the industry, the advice that he still follows is to mind your own business.
He hence doesn't care about what others are talking about him and stuff.
Not only that, but he also told the young rappers and artists never to give.
He said it is one of the key to getting success.
According to him, it only takes one lucky song to get to the top or be recognized.
So hustling is an important factor.
Lil Was Abandoned
Lil was abandoned by his father when he was just two years old.
He grew up with his single mother, two sisters and a brother.
His mother was the only one to run the family; hence he spent his childhood in poverty.
Moreover, he had a neighborhood of criminals, which influenced him to be one.
He was on the streets selling drugs.
Not only that, but he was also losing interest in academics, and hence he tried many times to drop out of school to take drugs.
He was linked with a rapper through a drug deal, and one of the producers told him to rap and then his rap journey started.
Lil Was Arrested As A Child
Growing up in Atlanta, Lil was involved in criminal activity from his childhood.
He was just 12 when he got arrested with his friends for trying to rob a house.
As he was just a minor, he was arrested for ten days only.
Moreover, he was kicked out of school and he got involved in crimes.
He has been arrested multiple times afterward.
He didn't tell its details, but he did mentioned that he was mainly arrested for marijuana, drugs, guns and thefts.
Visit Doveclove For Spicy Articles Of Your Favorite Celebrities
Subscribe to our Newsletter