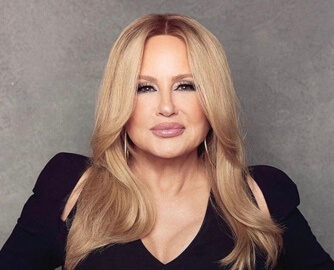 Jennifer Coolidge is a professional actress. She is known for portraying Karen Calhoun in the series The Watcher.
She was born in 1961 and has her birthday on August 28.
Her parents, Gretchen Knauff, and Paul Constant Coolidge, raised her with her three siblings. She is an American citizen.
Who Is Jennifer Married?
Jennifer is not married yet, so she doesn't have a husband. Also, it is unknown whether she is dating anyone, as she has kept her love life private.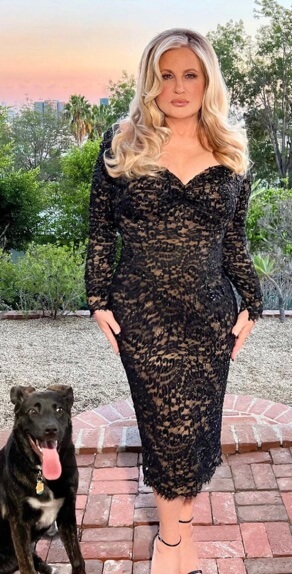 Who Has Jennifer Dated?
Jennifer dated Chris Kattan back in the 1990s. Their relationship came out after Chris published his memoir, where he wrote about the love affair between him and Jennifer.
Their relationship lasted only about two years, and they parted ways.
According to Chris, they weren't compatible with each other. She also dated Banks McClintock for some time, and they parted ways.
In 2013, Jennifer was dating a man, but she never revealed his name; however, she did say that the man she was with was good-looking and funny.
Age And Net Worth
Jennifer is 61 years old. She has a net worth of $6 Million.
Jennifer Is Known For White Lotus
Jennifer's Hollywood career started in the 1990s. Since then, she has appeared in many movies and series.
She is known for her appearance in American Pie, Legally Blonde, and White Lotus.
Among those series, Jennifer has felt that most people recognize her from White Lotus.
She played the role of Tanya McQuaid, and no matter where she goes, she finds people asking her about her being Jennifer from White Lotus.
She tries to cover her face with sunglasses, a scarf, and a mask to protect herself from being recognized.
But no matter what, people always notice her and ask if she is Jennifer from the White Lotus.
That made her realize that White Lotus has given her recognition in her career.
Jennifer Was Told She Couldn't Make As An Actress
Jennifer moved to Los Angeles when she was 21 years old. She moved to LA because of her interest in pursuing an acting career.
Her acting journey was not easy, as she was humiliated before she even started acting.
She lived in a nursing home with a roommate who told Jennifer she was not good enough to be on the camera.
Not only that, she was even hired by an agent who hired her to insult her.
The casting agent told Jennifer he would never hire someone like Jennifer in any of the shows.
That was mean for them to say, but Jennifer didn't let those criticisms demotivate her.
Jennifer Got Fired
Jennifer gave an interview on Rachel Ray's Show, sharing the story of her getting fired.
She was working for one of the shows on MTV, and it was before her shoot.
She was told to get her costume on, but she hadn't. She was in the bathroom doing her business, and the producer came to the lady's room and told her that she had been fired from the show.
It was awkward, and then she came out of the toilet, and the producer told her to leave.
But the other producer had no idea about her getting fired, and he started shouting at Jennifer to wear costumes.
She then politely said she couldn't and told another producer she was fired.
Jennifer Worked As A Waitress
Jennifer started her acting career in her late 20s. She struggled a lot during the beginning of her career and had to do different jobs to make money.
She worked as a cocktail waitress at Canastels restaurant and had five shifts.
She was in her 20s and was so irresponsible that she would only show up for three shifts out of five.
In the same restaurant, Sandra Bullock was also working with her. Jennifer would spend all night partying and doing other stuff that she would not show up for her shift.
Despite being so irresponsible, the owner didn't fire her. She worked there for five years, but the way she worked, she shouldn't have lasted there, not even for a month.
Visit Doveclove For Spicy Articles Of Your Favorite Celebrities
Subscribe to our Newsletter