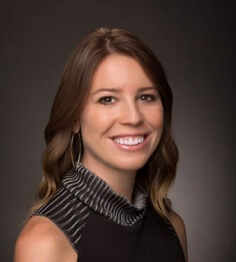 Jessica Borutski is the spouse of voice actor, animator, and comedian Eric Bauza.
She is an animation producer and is supervising director on Loud House at Nickelodeon.
She has produced and directed a cartoon called Bunnicula. Before Nickelodeon, she worked at Warner Bros Studio.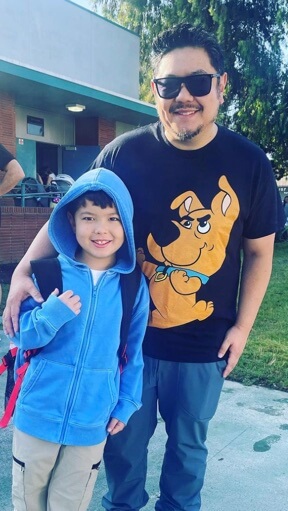 Marriage And Children
Jessica got married to Eric in 2016. They have a son, and his name is Ryker.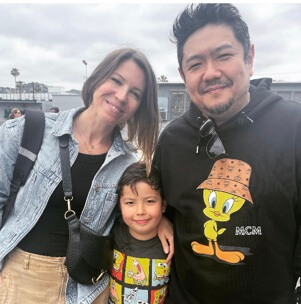 Age
Her husband, Eric, is 43 years old.
Net Worth
Her husband, Eric's net worth is estimated at $1-5 million.
Eric Talked About Becoming Voice Of Bugs Bunny
Eric voiced for the character of Bugs Bunny. He said the feeling was incredible when he went to the voice studio for the first time as Bugs Bunny.
He shared it was his dream to voice that character. He added it was a challenging task as he had to fill the shoe as Mel Blanc left behind.
He said he had to study the character and be on point.
He shared that he wore a Bugs Bunny shirt as a kid and never imagined that he would be the voice behind Bugs Bunny in the future.
Eric Loves Canada
Eric was brought up in the Toronto suburb of Scarborough. He lives in Los Angeles but is deeply attached to his home country.
He shared that he realized the country was multicultural and diverse when he grew up in Canada.
He said his family moved to Canada from the Philippines to provide him and his brother a better life, and they had a good life in Canada.
He mentioned when he was in high school, the cafeteria was filled with all sorts of food from around the world.
He said the people were welcoming, and they respected every culture.
He revealed he miss his family and friends back home but has found a way to stay connected to his Canadian roots.
He started a brand called Retrokid with his high school best friends.
They make t-shirts of cartoons to pay tribute to iconic Canadian TV shows and pop culture.
Mister Dressup Was Eric's idol
Mr. Dressup is a Canadian children's series.
He said the US entertainment industry influenced him, but some original shows influenced him in Canada as a kid.
He said Mr. Dressup influenced the creative side he had as a kid.
He shared that when Mr. Dressup was at the drawing easel, he also used to bring his pen and paper to draw alligators.
He shared that he watches the show with his son, who also loves it and enjoys everything about it.
Eric Shared How He Became A Voice Actor
Eric said he used to watch a lot of television, especially cartoons.
He said he used to study Looney Tunes after school and on Saturday morning.
He shared he used to record cartoons, pause them, and draw animations on paper, and he used to ship those drawings to his cousin in the Philippines, and his cousin used to animate it.
He said before he became a voiceover artist, he was a cartoonist.
He shared he worked in a studio with a scratch dialogue where they used to pick anyone from the studio if they could not afford or hire prominent voice actors or celebrities.
The studio chose him as he used to do voiceovers and make fun of people. He did temporary voices for cartoons.
They did the voice, and the cartoon got picked up, but they tried not to use him as a voice artist as he was not in Nickelodeon.
But they did not have any option other than hiring him.
Visit Doveclove For Spicy Articles Of Your Favorite Celebrities
Subscribe to our Newsletter