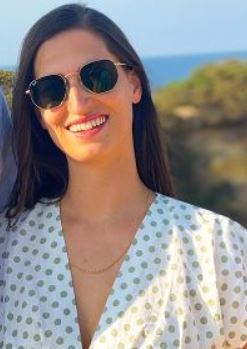 Jessica Widenby is the stunning wife of Portuguese footballer Danilo Pereira who plays for Ligue 1 club Paris Saint-German and the national team of Portugal.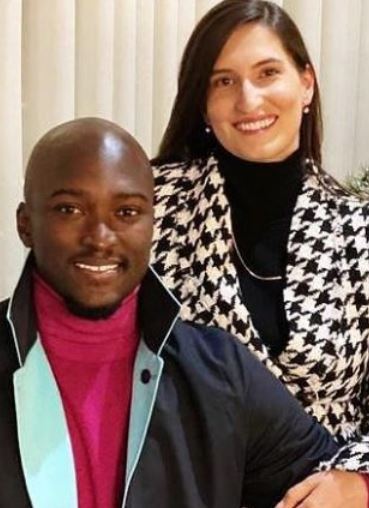 She is Swedish by nationality, as she was born in Sweden.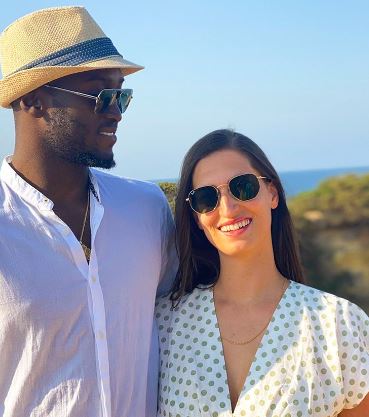 Relation between Jessica and Danilo
Jessica and Danilo met each other when he was playing for Parma.
They kept their relationship low-key for a while, but later everyone knew they were seeing each other.
The two finally got married back in 2019 after dating for many years. The couple is blessed with three beautiful children.
Jessica is a very supportive wife; she is mostly seen in the stadium cheering for her husband.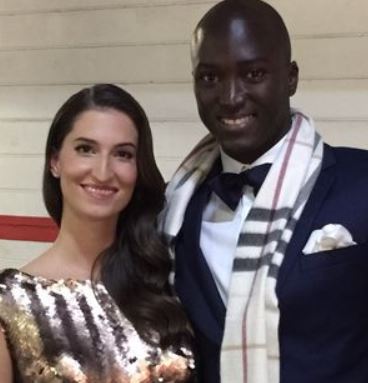 Danilo recalled his journey from Sintra to Paris
Danilo lived in a small village named Sintra in Lisbon. He said his mother used to be a nurse, so she used to be at work most of the time.
He used to be on his own at home. He said he used to go to school and play with his friends.
He said those days were tough, but his love for football made it easy for him. He played for a local club with his friends.
Then he joined Benefica at the age of 17. He said he had a good experience. He was also included in the Under 20 national team.
Then he played for Martimo for two years; in 2015, he joined Porto. In 2020 came to PSG on a one-year loan.
He said when he first came to Paris, he didn't have time to explore the city much, but he visited the Eiffel tower.
He said that he had heard about the love and glamour the city has from his friends, and he was also looking forward to having the same feeling in Paris.
Danilo Is An Emotional Player
Danilo gave an interview to Paris Saint Germain after the completion of 100 games with the team. He was also the captain of the team by then and was one of the most important player for the team.
In that interview, he revealed that the start with PSG for him was not his greatest start. He played against Manchester United for his first match with PSG which his team lost.
He was really sad about the game but didn't lose hope. He expressed that he was the kind of guy that gives his best in each match and has the mentality to only win the match.
Even though he can't win every time, he reveals that he does everything he can in each game. Danilo also opened up that he was an emotional player.
He is one of the most organized and calm players in the world and he does believe in being calm and composed. He said that in any match, a proper set of behavior and calmness is really necessary.
Not just to focus on the game, but also to understand the tactics of the game, being calm is necessary.
Danilo also talked about his emotional moments in the matches where he was too touched and moved. He scored 8 goals for PSG and most of them were phenomenal.
Being a midfielder, he also has the responsibility to move toward a defensive position. In most cases, he has to support both the attacking and defensive lines which he feels tactically pressured.
But still, he managed to take all his responsibility into his shoulders and perform efficiently. Danilo also talked about his favorite part while playing.
He said that winning was obviously everyone's favorite thing about playing but rather than that when he or any of his teammates celebrates with him, the memories that are captured really make his day.
Age
Danilo is 31 years old. He is 1.88 m tall. He weighs around 83 kg.
Net worth
His net worth is estimated to be $9.82 million. He has managed to earn this fortune from his career as a professional footballer.
Joining PSG was one of the important steps in Daniel's career
Danilo said that when he signed up for PSG, it was a very special moment for him.
He said that it was a big step in his life to join such a big club.
He said PSG has a great history of winning many titles, and he was honored to be part of the club.
He said his teammates, staff, and other people welcomed him openly and made him comfortable.
He said he was having a good time in Paris and was looking forward to achieving the club target and helping the team win the title.
He said he got to meet Kylian Mbappe and congratulated him for his arrival at PSG.
Danilo revealed his favorite things
He said the favorite moment he had with the club was when he scored goals for his team.
He said his favorite PSG jersey was the 2021 pink-colored jersey. His favorite Nike boot of all time is Nike Majista.
He has that in yellow color, which is one of the first editions. He loves to eat fish made by his wife.
His favorite hobby is reading. His favorite cartoon while growing up was Dragan Ball Z.
He said his favorite weather to play football is when it rains a bit as he gets to slide on the pitch.
Visit Doveclove For Spicy Articles Of Your Favorite Celebrities
Subscribe to our Newsletter