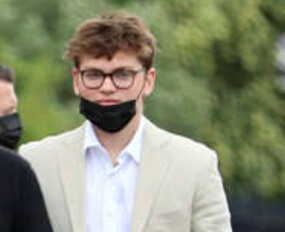 Joe Alfie Winslet Mendes is famous as the celebrity son of the actress Kate Winslet and British director and producer Sam Mendes.
Joe Mendes was born on 22nd December 2003 in New York, United States.
Joe is the only child of the English actress Kate Winslet and English producer, director, and screenwriter Sam Mendes, aka Samuel Alexander Mendes.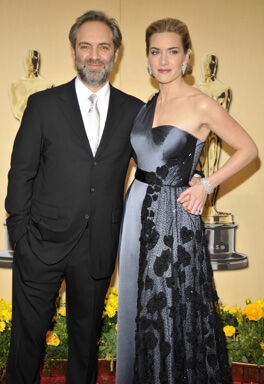 About His Siblings
Joe has three half-siblings from his parents' other marriages.
They are Mia Threapleton, the daughter of Kate from her ex-husband Jim Threapleton and step-brother Bear Smith, born to Kate and her current husband, Edward Abel Smith.
Also, his father, Sam Mendes, has another daughter with his current wife, Alison Balsom.
Mia is about three years older than Joe. She was born in 2000, while Bear was born in 2013. Additionally, Sam's daughter was born in September 2017.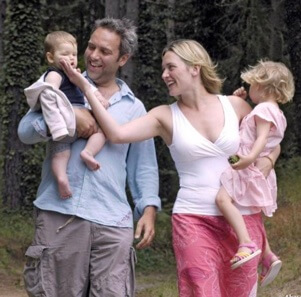 About His Mother
Kate Elizabeth Winslet is a British actress.
She was born on 5th October 1975 in Reading, Berkshire, England, to Sally Anne and Roger John Winslet.
She attended Redroofs Theatre School. She debuted in the tv series Dark Season, released in 1991.
The first movie she starred in was Heavenly Creatures, where she portrayed the role of a teenage murderer.
Kate rose to prominence after leading in James Cameron's blockbuster movie "Titanic."
Kate Didn't See Her Movie Before Premiere
Kate did the Avatar 2 movie, which was the most awaited movie in the whole world, and she did a great job. She was supposed to watch her work before premiering, as every actor does in the movie.
But she didn't get to watch her work in Avatar 2 movie. It was because of her busy schedule. She revealed that she was doing another movie which didn't give her time to watch her work.
But she said that it would be fun to watch the movie in premiere in front of the actual audience so that she could look into their reaction.
It was something that she was excited about as she had not ever done it in her life.
She was asked about things that she had not done in her life by the interviewer, and she revealed that there were many. She said that she had never done skiing in her entire life and really wanted to try it.
She revealed that she was not from a privileged family, so skiing was out of her league as a child.
But now she has the capability to ski. Still, she is holding herself back as she has a great responsibility.
She doesn't want to get hurt in any way, as she has a home to feed.
But she revealed that she is actually fortunate to learn a lot of things.
She said that she really loved the water from the beginning, and holding her breath in water was something that she always wanted to learn.
During the movie Avatar, she got to learn to hold her breath in water. She not just learned to hold her breath in water, but she mastered it.
She got better and better with a lot of tries.
Age
Joe is currently 19 years. He recently celebrated his 19th birthday on 22nd December 2022.
Net Worth
The net worth of Joe is currently not available.
However, the net worth of his mother, the Titanic star Kate Winslet, is estimated to be around $65 million.
Awards Won By Kate
Kate is the youngest celebrity to receive six nominations for Academy Award.
In addition to this, she has been awarded an Oscar, two Emmys, a Grammy, three Critics' Choice, three BAFTAs, five Golden Globes, and more.
She has received three of the four major American Awards (EGOT).
In 2007, she was honored with a Britannia Award and an Honorary Cesar Award in 2012.
She also earned a star on the Hollywood Walk of Fame. She was inducted, which was uncovered on 17th March 2014.
Kate's Marriages And Children
Kate dated the actor-writer Stephen Tredre while shooting The Dark Season. Their relationship started in 1991.
Later in 1995, the couple broke up. Two years after, Tredre died of bone cancer.
Kate missed her movie Titanic's premiere and attended Stephen's funeral instead.
In November 1998, Kate married Jim Threapleton, and their daughter, Mia, was born in 2000.
The couple first met on the set of Hideous Kinky. They separated in 2001. In May 2003, Kate tied the knot with Sam Mendes.
They had their son Joe together in the same year. Currently, Kate has been married to Edward Abel Smith since December 2012. In 2013, Kate gave birth to their son Bear.
Kate Fears That Her Children Might Google Her
One of the few demerits of being a celebrity is that gossips about their relationships and other life details are easily available on the internet.
Kate once shared that she was scared that her children might start googling her one day. She also denied letting her children be on social media.
She feels that social media fuels the insecurities one can develop due to unrealistic beauty standards.
She also disclosed her nervousness about her daughter Mia googling her name.
She said this is why she would never answer what happened between her and Sam.
Visit Doveclove For Spicy Articles Of Your Favorite Celebrities
Subscribe to our Newsletter