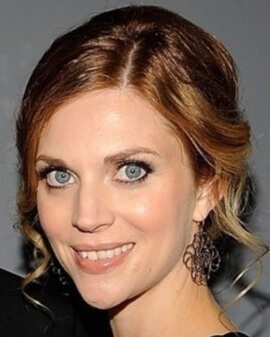 Jordyn Blum is the wife of American musician, songwriter and record producer Dave Grohl.
She has three kids with her husband, Dave. Jordyn herself is a former model, director and producer.
She was born in Warren, Ohio. She is an American citizen.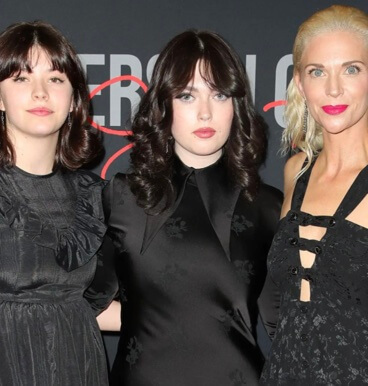 Marriage And Children
Jordyn is currently married to Dave, a well-known musician. The couple happily tied the knot back in 2003.
Before getting married, the couple had their first meeting in 2001.
They met each other at a bar in West Hollywood, California.
They then dated each other for two years straight and got married.
Jordyn and Dave are parents to three children.
They welcomed their first baby Violet Maye Grohl in 2006, second Harper Willow Grohl in 2009 and third Ophelia Grohl in 2014.
As of 2022, they have happily completed 18 years of marriage.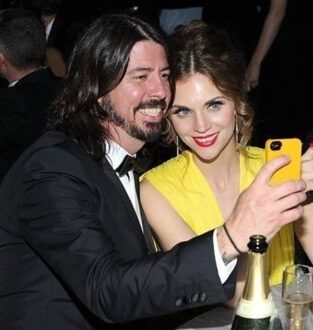 Age
Jordyn is 46 years old. Her height is 1.70m.
Net Worth
The net worth of Jordyn is $1.2 Million. Her source of income comes through being a model, director and producer.
Drives Children To School
Dave talked with Ellen about welcoming his new baby. He said he is very happy to be a part of his third baby.
While giving this interview, his new baby was three months old.
He has three children altogether, and he said that his new baby girl is adorable and has big eyes.
He drew the picture of his baby girl, but it was awful.
Dave opened up that he wakes up in the morning, does his shower, and after that, he wakes up his children, makes them breakfast, and gets them ready to go to school.
He is a very responsible father as he is the one who drives his kids, taking 45 min long road.
During that time, he plays music for his children.
After dropping his kids to school, he returns, and then he starts doing his daily work.
Mom's Knew Son Would-Be Rock Star
Dave and his mom gave an interview on a talk show where his mom talked about raising a rock star son.
His mom also brought a photo of Dave.
Dave's mom is an author, and she has written a book in which she has shared the story of raising a musician son.
His mom said that she knew that her son would be a musician from the very beginning.
She didn't know about her son being a rock star but from the very early days, she knew that her son would be an entertainer in the future.
Dave's mom said in an interview that he had been goofy since his childhood.
Dave makes people laugh, and because of his nature, his mom knew that her son will entertain people in the future.
Dave Was Arrested
Dave is well known for his great musical talent.
In 2000, Dave went to Australia for his band performance at a festival.
While he was in Australia, Dave caught himself in an awkward situation.
He was arrested for DUI in Australia.
He was driving a scooter under the influence of alcohol, so he was arrested.
He was going back to his hotel when he got caught.
Nothing action was taken, but he was made to pay $400 for his mistake.
Dave's Mom Caught Drinking
Dave's mom is an author and has written a book too.
Dave said that his mom had worked as a teacher for 35 years, and now as she has retired from her work, she joined Dave on his musical tour as he has his cruise ship.
He opened up that his mom is cool and fun-loving.
He gave his mom a laminate, and while he has his performance, his mom goes out and has fun by herself.
Once he was done with his stage work, he searched for his mom, and he found her mom drinking beer upstairs.
Visit Doveclove For Spicy Articles Of Your Favorite Celebrities
Subscribe to our Newsletter